Poland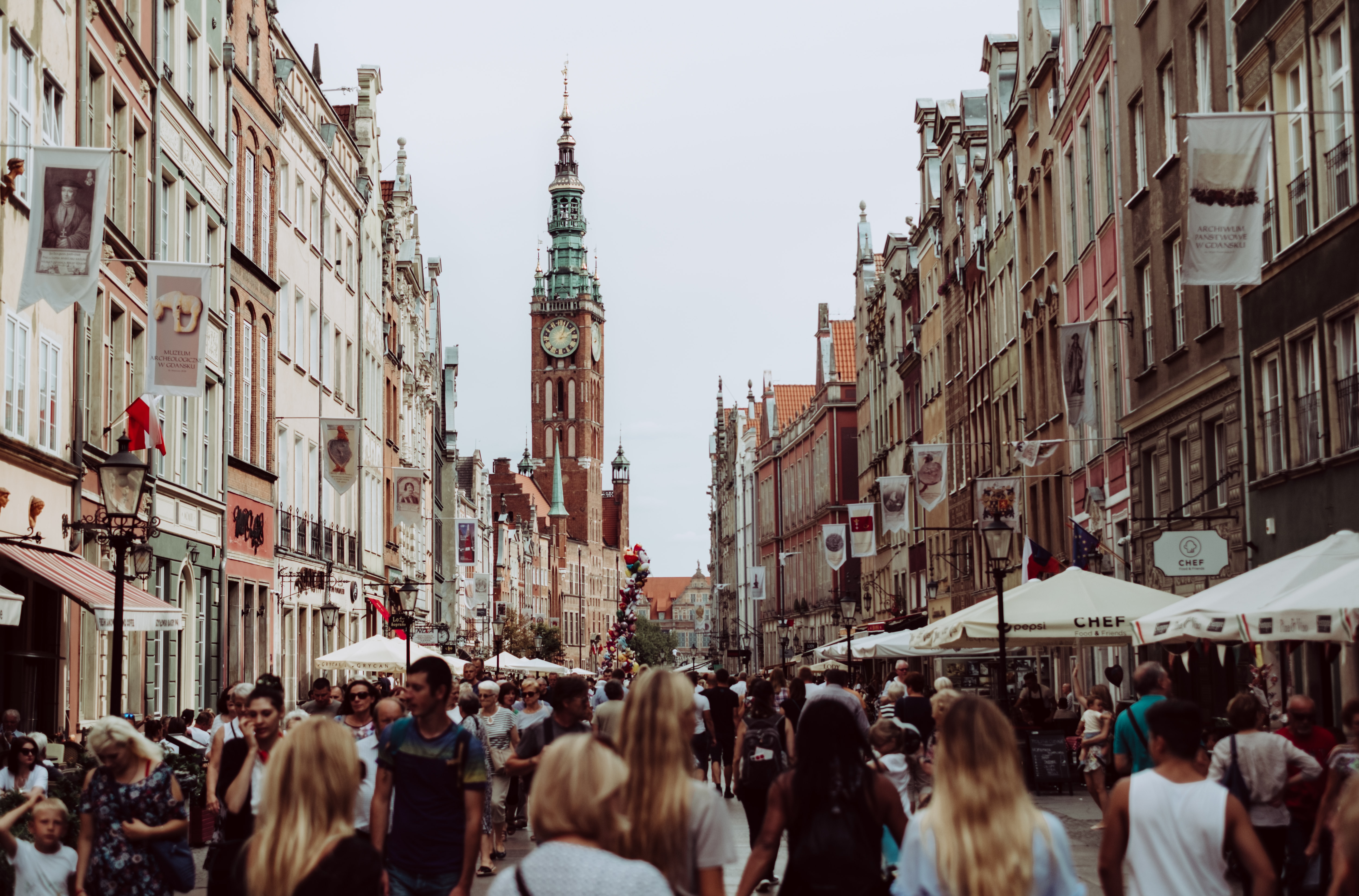 Following the peaceful fall of communist party rule, Poland transitioned from authoritarianism to weak democracy in 1989. Poland exhibits mid-range performance across all four categories of democracy in the Global State of Democracy framework, showing especially high performance in Basic Welfare, Freedom of Movement and Local Democracy. Poland has experienced significant declines in Representation, Credible Elections, Access to Justice, Judicial Independence and Absence of Corruption over the last five years. It performs in the bottom 25 per cent of the world with regard to Civic Engagement. After the transition from communism, Poland also developed a high-income economy with a level of diversification that is beneficial for income and growth.
Historical memory, rooted in the experiences of World War II and in decades as a satellite state of the Soviet Union, has left a traumatic legacy. This has often been weaponized by politicians, who use these memories to stir up nationalist sentiments. In more recent history, accession to the European Union (EU) in 2004 has sparked ongoing discussion around national versus European identity, with Poles identifying at both levels but also feeling concern about the impact of EU membership on sovereignty. Support for EU membership amongst the public remains above 90 per cent, despite disputes with the EU over certain democratic milestones. A second significant development is the rapid economic liberalization that accompanied democratization in the 1990s, which brought inequality and pronounced regional disparities. This is reflected today in voting patterns, which are spatially divided between the western/northern areas of the country and the eastern/southern. Relatedly, an urban-rural cleavage divides the country, with poorer rural communities supporting economic paternalism and social conservatism. Social conservatism is largely present in the political landscape due to the lasting influence of the Catholic Church. Around 90 per cent of Poles identify as Catholic, a plurality believe in a degree of separation between Church and politics. This debate over secularity forms another cleavage in Polish society, as right-wing parties tend to align themselves to the Catholic Church, using religion to justify further restrictions on abortion rights and promote 'family values' at the expense of LGBTQIA+ community rights.
Poland performs in the high range in gender equality; recent positive developments include the amendment of a law on domestic violence, expanding protection measures for victims. However, the data also show gender equality experiencing significant declines over the past decade, which may be attributed to broader concerning developments, including restrictions on women's access to abortion and the suppression of human rights and LGBTQIA+ activists.
Looking ahead, it will be important to watch the development of Poland's relationship with the EU, especially in light of the war in Ukraine and a faltering relationship with Viktor Orbán's Hungary. How the EU and Poland resolve differences over the Rule-of-Law Conditionality Regulation will have important impacts on the Rule of Law. It will also be critical to watch elections in 2023, the results of which will shape the country's performance across the GSoD indicators.
Monthly Event Reports
Explore past monthly event reports
GSoD Indices Data 2013-2022
Basic Information
Population
37 781 020
System of government
Parliamentary system
Head of government
Prime Minister Mateusz Morawiecki (since 2017)
Head of government party
Law and Justice (PiS)
Electoral system for lower or single chamber
List Proportional Representation
Women in lower or single chamber
28.3%
Women in upper chamber
24.0%
Last legislative election
2019
Effective number of political parties
3.41
Head of state
President Andrzej Duda
Selection process for head of state
Direct election (two-round majority)
Latest Universal Periodic Review (UPR) date
15/11/2022
Latest Universal Periodic Review (UPR) percentage of recommendations supported
38.20%
Human Rights Treaties
State party
Signatory
No action
United Nations Human Right Treaties
International Covenant on Civil and Political Rights
International Covenant on Economic, Social and Cultural Rights
International Convention on the Elimination of All Forms of Racial Discrimination
Convention on the Elimination of Discrimination Against Women
Convention against Torture and Other Cruel, Inhuman and Degrading Treatment or Punishment
Convention on the Rights of the Child
International Convention on Protection of the Rights of All Migrant Workers and Members of Their Families
International Convention for the Protection of All Persons from Enforced Disappearance 
International Convention on the Rights of Persons with Disabilities
International Labour Organisation Treaties
Forced Labour Convention
Freedom of Association and Protection of the Right to Organise Convention
Right to Organise and Collective Bargaining Convention
Equal Remuneration Convention
Abolition of Forced Labour Convention
Discrimination (Employment and Occupation) Convention
Convention concerning Minimum Age for Admission to Employment
Worst Forms of Child Labour Convention
Regional Treaties
Convention for the Protection of Human Rights and Fundamental Freedoms
Protocol to the Convention for the Protection of Human Rights and Fundamental Freedoms
Protocol No. 4 to the Convention for the Protection of Human Rights and Fundamental Freedoms
Protocol No. 6 to the Convention for the Protection of Human Rights and Fundamental Freedoms
Protocol No. 7 to the Convention for the Protection of Human Rights and Fundamental Freedoms
Protocol No. 12 to the Convention for the Protection of Human Rights and Fundamental Freedoms
Protocol No. 13 to the Convention for the Protection of Human Rights and Fundamental Freedoms
Categories of Democratic Performance
Global State of Democracy Indices
Hover over the trend lines to see the exact data points across the years
Explore the indices
Representation
high 0.7-1.0
mid 0.4-0.7
low 0.0-0.4
Rights
high 0.7-1.0
mid 0.4-0.7
low 0.0-0.4
Rule of Law
high 0.7-1.0
mid 0.4-0.7
low 0.0-0.4
Participation
high 0.7-1.0
mid 0.4-0.7
low 0.0-0.4
Annual value
Factors of Democratic Performance Over Time
Use the slider below to see how democratic performance has changed over time