Poland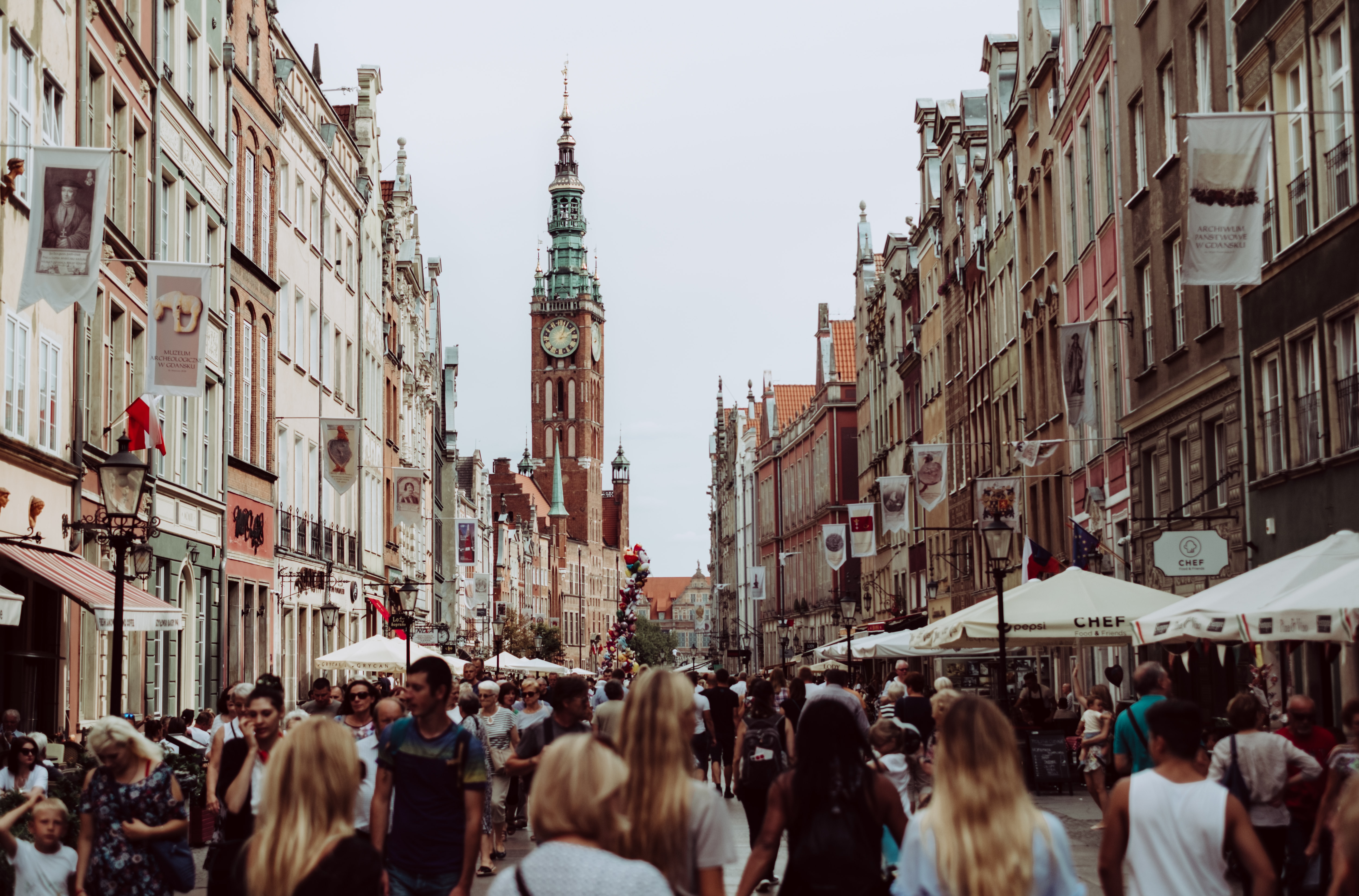 Following the peaceful fall of communist party rule, Poland transitioned from authoritarianism to weak democracy in 1989 and is a mid-performing democracy today. After the regime change, Poland also made the transition to a market economy and now has a high-income economy with a level of diversification that is beneficial for income and growth. The country has undergone democratic backsliding since 2016, however, one year after Law and Justice (PiS) became the first party to ever win an overall majority in the Sejm as part of the United Right alliance. According to the Global State of Democracy Indices (GSoDI), Poland has seen significant declines in Fundamental Rights (Access to Justice, Civil Liberties and Gender Equality) and Checks on Government (Effective Parliament, Judicial Independence and Media Integrity) and Representative Government (Clean Elections). This democratic backsliding – which became severe in 2021 – is especially reflected in changes to the country's judicial system, in particular the Constitutional Tribunal.
Historical memory looms over politics in Poland. The precarious history of Polish statehood from the partitions, World War II and as a satellite state of the Soviet Union has left a traumatic legacy, often weaponized by politicians through nationalist sentiments, references to the Communist regime and reparation requests. More recent developments also influence dynamics in the country today. Accession to the European Union (EU) in 2004 spurred a dual sense of national and European identity in over half of the population. Support for EU membership amongst the public remains above 90 per cent, despite governmental-level disputes with the EU over Poland's democratic backsliding. A second significant development is the rapid economic liberalization that accompanied democratization in the 1990s, which brought inequality and pronounced regional disparities. This reflects itself today in voting patterns, which are spatially divided between the western/northern areas of the country and the eastern/southern. Relatedly, an urban-rural cleavage appears in Poland, with poorer rural communities having greater tendencies for the combination of economic paternalism and social conservatism promoted by PiS and urban voters tending to support Civic Platform (PO), Poland's other dominant party. Social conservatism is largely present in the political landscape due to the lasting influence of the Catholic Church. Whilst around 9/10 Poles identify as Catholic, a plurality believe in a degree of separation between Church and politics. This debate over secularity forms another cleavage in Polish society, as right-wing parties tend to align themselves to the Catholic Church, using religion to justify further restrictions on abortion rights and promote 'family values' at the expense of LGBTQIA+ community rights.
Poland's recent course of democratic backsliding may not be an entrenched trajectory for three reasons. Firstly, Poland is re-positioning itself in Europe after several years at the periphery in an 'illiberal alliance' with Viktor Orbán's Hungary, a partnership which has fractured due to the two countries' differing geopolitical positions on Russia. Secondly, the EU, criticized thus far for a lack of action, could be a significant actor in leveraging this changing relationship. An effective use of its Rule-of-Law Conditionality Regulation, which connects EU funds (of which Poland is a net recipient) to respect for the rule of law, could bring improvements to the attributes of Checks on Government and Fundamental Rights. Lastly, the Polish party system has a relatively volatile nature, with new and splinter parties transferring votes away from the two main party blocs, and the governing alliance between PiS and its junior parties is already fragile. It is therefore possible that the democratic backsliding may be reversed electorally, through a shift in power. Prior to this possibility however, Media Integrity and Social Rights and Equality are sub-attributes to watch for a worsening decline.
Monthly Updates
November 2022
Local elections, originally scheduled to be held in autumn 2023, will now be held in autumn 2024, after the proposal by the ruling Law and Justice (PiS) party was signed into legislation by President Andrzej Duda. The one-year delay was justified by the executive so as to avoid clashes with the general elections of autumn 2023 and the European Parliament elections of spring 2024. Constitutional lawyers and civil society organizations have raised concerns that the delay violates the constitutional principle of tenure, and the delay has also drawn criticism from the opposition, who argue that it is a mere political manoeuvre as the ruling party is falling in opinion polls.
October 2022
An indictment has been re-filed by the District Prosecutor's Office in Warsaw against three of the leaders of the Strajk Kobiet (Women's Strike) protest movement, accused of causing an 'epidemiological threat'. People took to the streets in October 2020, in what were the largest protests since the fall of communism, to demonstrate against the tightening of the abortion law. The re-filed indictment is regarded by some as a political manoeuvre, amidst a European Court of Human Rights (ECtHR) ruling this month that extends concerns over judicial independence and the rule-of-law in Poland. It comes as a prominent activist faces trial for allegedly aiding an abortion and as three doctors, who did not grant life-saving abortion care to a pregnant woman in the wake of the tightened abortion laws, were charged over her death last month.
Explore past monthly updates
GSoD Indices Data 2012-2021
Basic Information
Population
37 781 020
System of government
Parliamentary system
Head of government
Prime Minister Mateusz Morawiecki (since 2017)
Head of government party
Law and Justice (PiS)
Electoral system for lower or single chamber
List Proportional Representation
Women in lower or single chamber
28.3%
Women in upper chamber
24.0%
Last legislative election
2019
Effective number of political parties
3.41
Head of state
President Andrzej Duda
Selection process for head of state
Direct election (two-round majority)
Latest Universal Periodic Review (UPR) date
09/05/2017
Latest Universal Periodic Review (UPR) percentage of recommendations supported
77.84%
Human Rights Treaties
State party
Signatory
No action
United Nations Human Right Treaties
International Covenant on Civil and Political Rights
International Covenant on Economic, Social and Cultural Rights
International Convention on the Elimination of All Forms of Racial Discrimination
Convention on the Elimination of Discrimination Against Women
Convention against Torture and Other Cruel, Inhuman and Degrading Treatment or Punishment
Convention on the Rights of the Child
International Convention on Protection of the Rights of All Migrant Workers and Members of Their Families
International Convention for the Protection of All Persons from Enforced Disappearance 
International Convention on the Rights of Persons with Disabilities
International Labour Organisation Treaties
Forced Labour Convention
Freedom of Association and Protection of the Right to Organise Convention
Right to Organise and Collective Bargaining Convention
Equal Remuneration Convention
Abolition of Forced Labour Convention
Discrimination (Employment and Occupation) Convention
Convention concerning Minimum Age for Admission to Employment
Worst Forms of Child Labour Convention
Regional Treaties
Convention for the Protection of Human Rights and Fundamental Freedoms
Protocol to the Convention for the Protection of Human Rights and Fundamental Freedoms
Protocol No. 4 to the Convention for the Protection of Human Rights and Fundamental Freedoms
Protocol No. 6 to the Convention for the Protection of Human Rights and Fundamental Freedoms
Protocol No. 7 to the Convention for the Protection of Human Rights and Fundamental Freedoms
Protocol No. 12 to the Convention for the Protection of Human Rights and Fundamental Freedoms
Protocol No. 13 to the Convention for the Protection of Human Rights and Fundamental Freedoms
Early Warning System BETA
Low risk of democratic breakdown

(BETA)
Currently experiencing democratic backsliding

(BETA)
Attributes Over Time