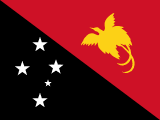 Papua New Guinea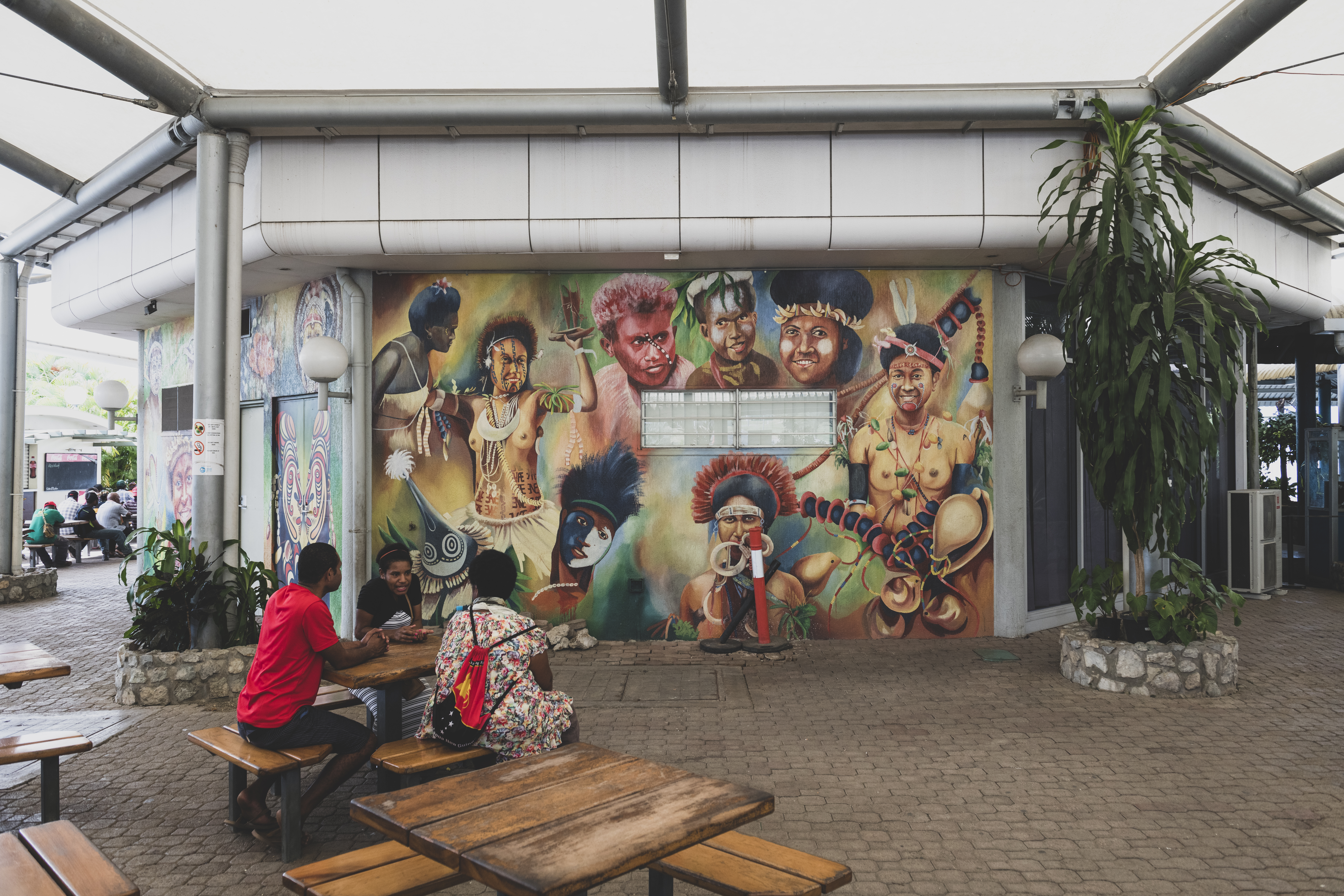 Papua New Guinea (PNG) is a lower-middle income country that exhibits mid-range performance across all categories of the GSoD framework, although its performance in Representation, Rights and Rule of Law is on the lower end of the middle range band. It falls within the top 25 per cent of countries in the world with regard to Freedom of Religion and Electoral Participation but within the bottom 25 percent with regard to Basic Welfare, Political Equality, Gender Equality, and Absence of Corruption. Between 2017 and 2022, there was a rise in the Freedom of Expression factor and a fall in Freedom of Movement and Absence of Corruption. The country is made up of a mainland and 600 islands, with an economy that primarily depends on the agricultural, forestry and fishing sectors as well as the minerals and energy extraction sectors. Over 80 per cent of the population is rural and dependent on semi-subsistence agriculture. Its high rural poverty rate has threatened indigenous languages, with more young people turning towards the official national languages to escape poverty.
Present-day Papua New Guinea was settled over a period of 40,000 years by the Melanesian people. The country was then subject to European and Australian rule from the late 1800s until 1975. Post-colonial politics in PNG has been dominated by a debate over sovereignty, rooted in issues concerning land ownership, the place of customary laws, and the role of extractive industries. Successive governments have been characterized by instability and party politics based on personality and resources of leaders, rather than ideology or policy, culminating in a constitutional crisis in 2011. The impacts of mining, including environmental damage, land disputes and increased social problems, have resulted in prolonged periods of conflict and violence. A high incidence of tribal violence, particularly in the Highlands, is rooted in high rates of youth unemployment. In addition, from 1989 to 1998, separatist forces in Bougainville rebelled over questions of self-determination and land ownership stemming from the operation of an enormous, environmentally destructive copper mine. A peace agreement led to regional autonomy in 2001, and in 2021 the central government promised Bougainville independence in 2027. While Papua New Guinea is the most ethno-linguistically diverse country in the world, the impacts of ethnic violence are mostly felt on the local level and rarely pose a threat to the national government.
Systemic corruption has also been rampant in the public service, leading to violence and a lack of independence and integrity in elections, with the 2022 elections illustrating the worst violence to date. Concerning also has been the persistently poor representation of women in politics as well as the high levels of gender-based violence against women, despite longstanding efforts by civil society and an increased political commitment seen in recent years to tackle the issue, including through strengthening the justice system.
In the years ahead, it will be important to watch the Absence of Corruption indicator, particularly in light of legislative developments and commitments that aim to tackle corruption. Moreover, Representation should continue to be watched as a result of recent election violence and other irregularities. The current government's focus on foreign investment in resource projects, including gold mining, also has the potential to impact inter-group relations.
Monthly Event Reports
Explore past monthly event reports
GSoD Indices Data 2013-2022
Basic Information
Population
9 119 000
System of government
Parliamentary system
Head of government
Prime Minister James Marape (since 2019)
Head of government party
Pangu Party
Electoral system for lower or single chamber
Alternative Vote
Women in lower or single chamber
1.8%
Women in upper chamber
Not applicable
Last legislative election
2022
Head of state
King Charles III
Selection process for head of state
Hereditary or election by hereditary state rulers
Latest Universal Periodic Review (UPR) date
04/11/2021
Latest Universal Periodic Review (UPR) percentage of recommendations supported
62.73%
Human Rights Treaties
State party
Signatory
No action
United Nations Human Right Treaties
International Covenant on Civil and Political Rights
International Covenant on Economic, Social and Cultural Rights
International Convention on the Elimination of All Forms of Racial Discrimination
Convention on the Elimination of Discrimination Against Women
Convention against Torture and Other Cruel, Inhuman and Degrading Treatment or Punishment
Convention on the Rights of the Child
International Convention on Protection of the Rights of All Migrant Workers and Members of Their Families
International Convention for the Protection of All Persons from Enforced Disappearance 
International Convention on the Rights of Persons with Disabilities
International Labour Organisation Treaties
Forced Labour Convention
Freedom of Association and Protection of the Right to Organise Convention
Right to Organise and Collective Bargaining Convention
Equal Remuneration Convention
Abolition of Forced Labour Convention
Discrimination (Employment and Occupation) Convention
Convention concerning Minimum Age for Admission to Employment
Worst Forms of Child Labour Convention
Categories of Democratic Performance
Global State of Democracy Indices
Hover over the trend lines to see the exact data points across the years
Explore the indices
Representation
high 0.7-1.0
mid 0.4-0.7
low 0.0-0.4
Rights
high 0.7-1.0
mid 0.4-0.7
low 0.0-0.4
Rule of Law
high 0.7-1.0
mid 0.4-0.7
low 0.0-0.4
Participation
high 0.7-1.0
mid 0.4-0.7
low 0.0-0.4
Annual value
Factors of Democratic Performance Over Time
Use the slider below to see how democratic performance has changed over time