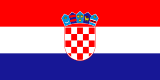 Croatia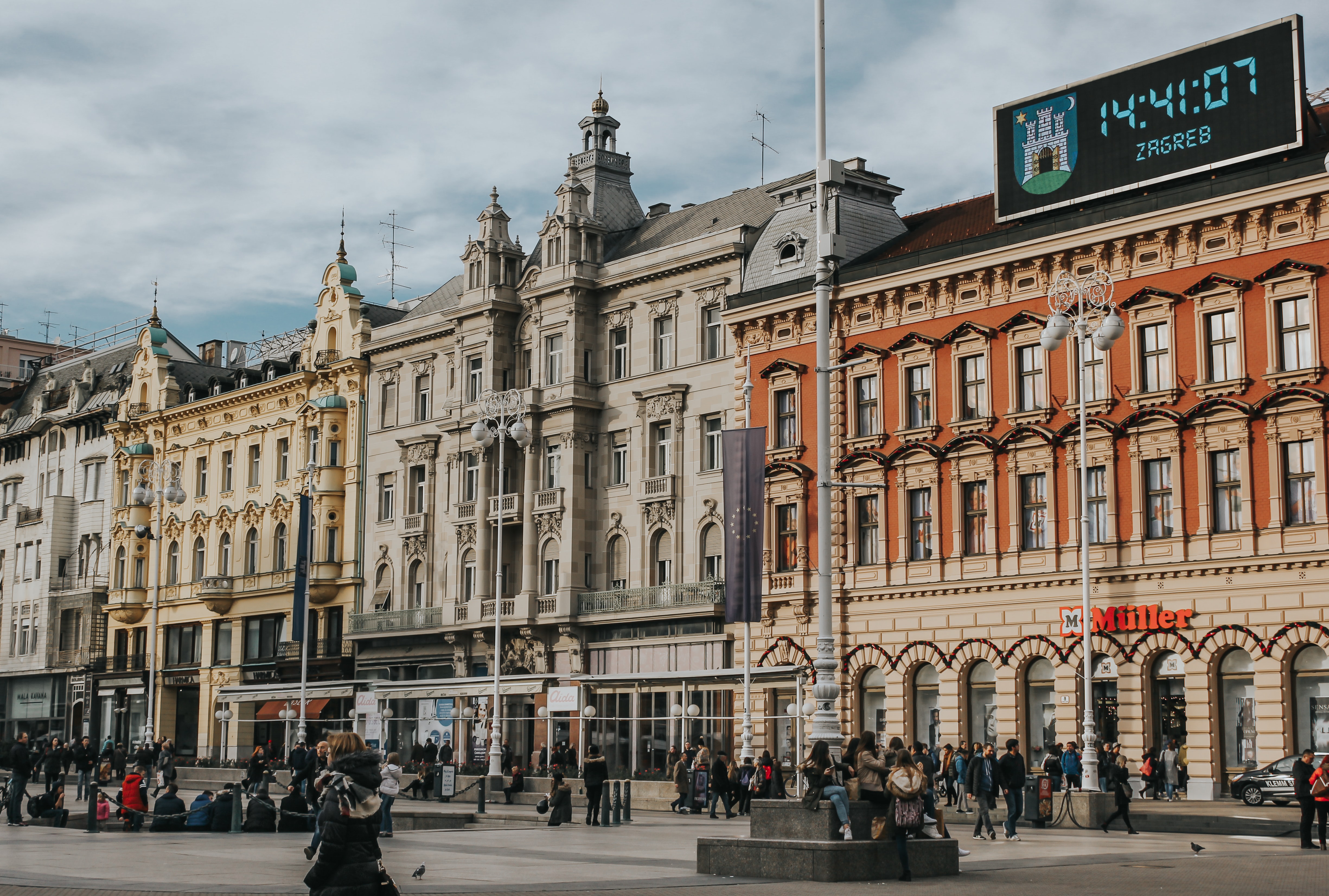 Croatia performs in the high range for Representation and exhibits mid-range performance in the other three Global State of Democracy (GSoD) categories of democracy. It ranks amongst the top 25 per cent of countries in all factors of Representation as well as in several factors of Rights and the Rule of Law. Over the last five years, it has not experienced any significant change in performance. In 1991, after its declaration of independence from the former Yugoslavia, Croatia's fledgling democratic regime was attacked by the Yugoslav People's Army, who backed a domestic uprising among the Croatian Serb minority. The war that followed led to massive loss of life, created a surge in refugees and internally displaced people, and dampened much-needed foreign investment flows as the economy underwent privatization and restructuring. The economy is open to international trade, with two-thirds conducted with other EU members.
Over the past decade, Croatia has suffered from a suite of damaging corruption scandals involving political elites, particularly with regard to public procurement related to energy infrastructure contracts. These developments have coincided with weak accountability mechanisms and politicization of institutions. Civil society actors have expressed concern over court judgments between 2019-2021 that curtailed powers of the Conflicts of Interest Committee, a body born of the EU accession process. Perceived independence of the justice system remains low. Critically, media independence has been diminished by a combination of government pressure on public broadcasters, attacks on the press, and use of lawsuits to silence journalists.
Croatian politics and society have been characterized by ideological divisions since independence, including over historical interpretation of Croatia's World War II legacy. Furthermore, several public figures have rejected Croatia's position as an aggressor in the Bosnian war. Croatia is an ethnically and religiously diverse country, and Serbs continue to be Croatia's largest ethnic minority, though their numbers were reduced in the aftermath of the war of independence. Discrimination against minority groups, including Serbs and Roma, persists in the form of hate crimes and hate speech in political discourse. The problem is particularly acute in post-conflict areas, undermining progress towards reconciliation. The Catholic Church, which represents Croatia's most sizeable religious community, plays a significant role in society. Recent years have seen a wave of doctors refusing to perform abortions, linked to religious pressure. Migration has introduced another important societal cleavage in Croatia, and there have been cases of mistreatment and pushbacks of migrants in regions bordering Bosnia and Herzegovina and Serbia, an important migratory route into Europe.
GSoD Indices data show that Croatia has consistently performed at mid-to-high range on gender equality. The moderate and continuous progress achieved over the past decade can be attributed to the development of legislative, strategic and institutional frameworks on gender equality. Yet, inequality in the labour market, sexism, domestic violence and femicide remain, and are among the most salient impediments to attaining gender equality.
The 2020 parliamentary election saw relations with national minorities improve, but at least three areas require monitoring. First, high-level corruption should be watched, especially regarding implementation of GRECO recommendations. Second, Freedom of the Press and Freedom of Expression merit close attention, particularly in view of the important role of journalistic investigations in uncovering corruption scandals. Finally, particular attention to safeguarding migrant rights is required as Croatia pursues further EU integration.
Monthly Event Reports
May 2023 | Reports spotlight Croatia's migrant pushbacks
A Human Rights Watch report revealed that the Croatian police are systematically and forcefully pushing refugees, asylum seekers, and migrants of different origins back to Bosnia and Herzegovina, disregarding their asylum claims and protection needs. According to the report, the practice includes mistreatment of vulnerable groups and violation of human rights norms as border police are involved in theft and destruction of personal belongings and are subjecting individuals to humiliating and racist treatment. Balkan Insight has also reported on the matter, citing local NGOs and experts who question the legality of these procedures under European law. Croatian authorities argue that these actions are governed by a bilateral agreement and should be classified as returns rather than expulsions.
January 2023 | Croatia joins Eurozone and the Schengen Area
A decade after joining the EU, on 1 January 2023, Croatia became the 27th country to join Europe's Schengen Area, and the 20th country to have adopted the euro as its currency. Both memberships are expected to facilitate the country's greater integration into the EU and strengthen its economy. Croatia will also be able to access Schengen monitoring, control and data exchange mechanisms. The replacement of the kuna with the euro is intended to improve the standard of living and strengthen the economy, particularly sectors such as tourism and manufacturing. While 55 per cent of Croatian citizens support the currency replacement, 80 per cent fear a rise in prices. The Governor of the Central Bank, Boris Vujcic, has said that the benefits of the Eurozone can already be felt. There were, however, reports of price gouging.
Explore past monthly event reports
GSoD Indices Data 2013-2022
Basic Information
Population
3 899 000
System of government
Parliamentary system
Head of government
Prime Minister Andrej Plenković (since 2016)
Head of government party
Croatian Democratic Union (HDZ)
Electoral system for lower or single chamber
List Proportional Representation
Women in lower or single chamber
31.8%
Women in upper chamber
Not applicable
Last legislative election
2020
Effective number of political parties
4.44
Head of state
President Zoran Milanović
Selection process for head of state
Direct election (two-round majority)
Latest Universal Periodic Review (UPR) date
10/11/2020
Latest Universal Periodic Review (UPR) percentage of recommendations supported
86.61%
Human Rights Treaties
State party
Signatory
No action
United Nations Human Right Treaties
International Covenant on Civil and Political Rights
International Covenant on Economic, Social and Cultural Rights
International Convention on the Elimination of All Forms of Racial Discrimination
Convention on the Elimination of Discrimination Against Women
Convention against Torture and Other Cruel, Inhuman and Degrading Treatment or Punishment
Convention on the Rights of the Child
International Convention on Protection of the Rights of All Migrant Workers and Members of Their Families
International Convention for the Protection of All Persons from Enforced Disappearance 
International Convention on the Rights of Persons with Disabilities
International Labour Organisation Treaties
Forced Labour Convention
Freedom of Association and Protection of the Right to Organise Convention
Right to Organise and Collective Bargaining Convention
Equal Remuneration Convention
Abolition of Forced Labour Convention
Discrimination (Employment and Occupation) Convention
Convention concerning Minimum Age for Admission to Employment
Worst Forms of Child Labour Convention
Regional Treaties
Convention for the Protection of Human Rights and Fundamental Freedoms
Protocol to the Convention for the Protection of Human Rights and Fundamental Freedoms
Protocol No. 4 to the Convention for the Protection of Human Rights and Fundamental Freedoms
Protocol No. 6 to the Convention for the Protection of Human Rights and Fundamental Freedoms
Protocol No. 7 to the Convention for the Protection of Human Rights and Fundamental Freedoms
Protocol No. 12 to the Convention for the Protection of Human Rights and Fundamental Freedoms
Protocol No. 13 to the Convention for the Protection of Human Rights and Fundamental Freedoms
Categories of Democratic Performance
Global State of Democracy Indices
Hover over the trend lines to see the exact data points across the years
Explore the indices
Representation
high 0.7-1.0
mid 0.4-0.7
low 0.0-0.4
Rights
high 0.7-1.0
mid 0.4-0.7
low 0.0-0.4
Rule of Law
high 0.7-1.0
mid 0.4-0.7
low 0.0-0.4
Participation
high 0.7-1.0
mid 0.4-0.7
low 0.0-0.4
Annual value
Factors of Democratic Performance Over Time
Use the slider below to see how democratic performance has changed over time