Ukraine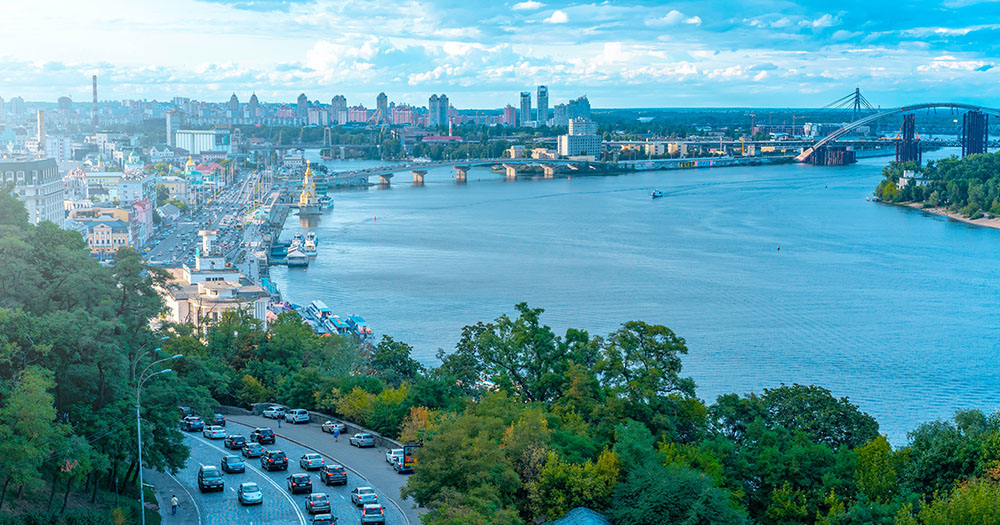 Ukraine is a mid-performing democracy that has struggled with constitutional stability due to conflicts between the office of the president, the parliament, and government ministries since declaring its independence from the USSR is 1991. These conflicts twice culminated in two mass democratic revolutions in 2004 and 2014 in response to, respectively, electoral fraud and autocratization of the presidency. A lower-middle-income country, Ukraine is a major producer of metals and agricultural goods. However, outmigration is a serious issue, and between 15 and 25% of the country's pre-war labour force was estimated to be employed abroad.
Ukraine made significant progress on Representative Government and Checks on Government in the years after the 2004 Orange Revolution, but progress has varied throughout subsequent political turmoil. The last five years have seen progress on these measures, but a decline in Impartial Administration and the Judicial Independence since 2019, reflecting controversial handling of reforms of judicial, electoral, and anti-corruption institutions by presidents Poroshenko and Zelenskyy. Broad-based efforts to improve the everyday functioning of government and fight corruption have been hampered by the often-countervailing force of strong patrimonial structures centred around powerful oligarchs or local power brokers, visible in the divergent trajectories of the Absence of Corruption and Predictable Enforcement scores.
Ukraine is commonly characterized as having a "pro-Russian" versus "pro-Western" cleavage, but in practice these terms are reductive. Although ethnicity, language, social class, and geography are strong drivers of the country's political cleavages, they have not cleanly or consistently divided Ukraine into a Russophone, Slavicizing east and a Ukrainian-speaking, Europhile west. Together, ethnic Russians and Ukrainians make up over 90 percent of the population, with Belarusians, Moldovans, and Crimean Tatars making up the largest remaining minorities.
In practice, ethnic and linguistic boundaries in Ukraine are blurred, bilingualism is near-universal, and large swathes of rural and suburban Ukraine rely on a Ukrainian-Russian creole known as surzhyk. Arguments over the relative status of the Russian and Ukrainian languages has been a frequent rallying point in national politics, but this discourse is just as often a proxy for other concerns about unemployment, inequality, the distribution of national resources, and corruption. The 2014 Euromaidan Revolution and subsequent Russian invasion triggered an ongoing renegotiation of Ukraine's sense of national identity, the outcome of which remains uncertain.
On February 24, 2022, just short of seven years after it annexed the Crimean peninsula and fostered a paramilitary war in the country's eastern Donbas region, Russia launched a full-scale invasion of Ukraine. At the time of writing in March 2022, roughly one-quarter of the population had left the country as refugees or were internally displaced. The indiscriminate violence and civilian toll of the 2022 Russian invasion has only accelerated the formation of a new Ukrainian identity development and previous frameworks for understanding the country may be in the process of becoming obsolete.
Should the east-west divide cease to remain the main national cleavage, consolidated local patrimonial structures will remain a dominant political force. These structures are likely to prove quite durable, as their presence does not necessarily correlate with dissatisfaction in the provision of public goods or decreased trust in local authorities, and in some cases is indicative of the opposite.
Freedom of expression has declined in recent years, a consequence of both the government's efforts to combat disinformation and pro-Russian propaganda, and issues with bringing those responsible for even the high-profile murders of activists and investigative journalists to justice. Political pluralism has declined from its Orange Revolution highs, and could be further impacted by the suspension of eleven political parties by President Zelenskyy on the grounds of possible "diversion or collusion" with the Russian state in March 2022.
With the noted exception of access to justice, these efforts represent wartime calculations by a democratically elected government, and may or may not be indicative of the country's future post-war development. The short- and long-term democratic trajectory of Ukraine will be heavily influenced by the outcome of the ongoing war and the nature of the final settlement.
Monthly Updates
Explore past monthly updates
GSoD Indices Data 2012-2021
Basic Information
Population
43 814 581
System of government
Semi-Presidential system
Head of government
Prime Minister Denys Shmyhal (since 2020)
Head of government party
Independent
Electoral system for lower or single chamber
Parallel
Women in lower or single chamber
20.30%
Women in upper chamber
Not applicable
Last legislative election
2019
Head of state
President Volodymyr Zelenskyy
Selection process for head of state
Direct election (two-round majority)
Latest Universal Periodic Review (UPR) date
15/11/2017
Latest Universal Periodic Review (UPR) percentage of recommendations supported
85.79%
Human Rights Treaties
State party
Signatory
No action
United Nations Human Right Treaties
International Covenant on Civil and Political Rights
International Covenant on Economic, Social and Cultural Rights
International Convention on the Elimination of All Forms of Racial Discrimination
Convention on the Elimination of Discrimination Against Women
Convention against Torture and Other Cruel, Inhuman and Degrading Treatment or Punishment
Convention on the Rights of the Child
International Convention on Protection of the Rights of All Migrant Workers and Members of Their Families
International Convention for the Protection of All Persons from Enforced Disappearance 
International Convention on the Rights of Persons with Disabilities
International Labour Organisation Treaties
Forced Labour Convention
Freedom of Association and Protection of the Right to Organise Convention
Right to Organise and Collective Bargaining Convention
Equal Remuneration Convention
Abolition of Forced Labour Convention
Discrimination (Employment and Occupation) Convention
Convention concerning Minimum Age for Admission to Employment
Worst Forms of Child Labour Convention
Regional Treaties
Convention for the Protection of Human Rights and Fundamental Freedoms
Protocol to the Convention for the Protection of Human Rights and Fundamental Freedoms
Protocol No. 4 to the Convention for the Protection of Human Rights and Fundamental Freedoms
Protocol No. 6 to the Convention for the Protection of Human Rights and Fundamental Freedoms
Protocol No. 7 to the Convention for the Protection of Human Rights and Fundamental Freedoms
Protocol No. 12 to the Convention for the Protection of Human Rights and Fundamental Freedoms
Protocol No. 13 to the Convention for the Protection of Human Rights and Fundamental Freedoms
Attributes Over Time