Romania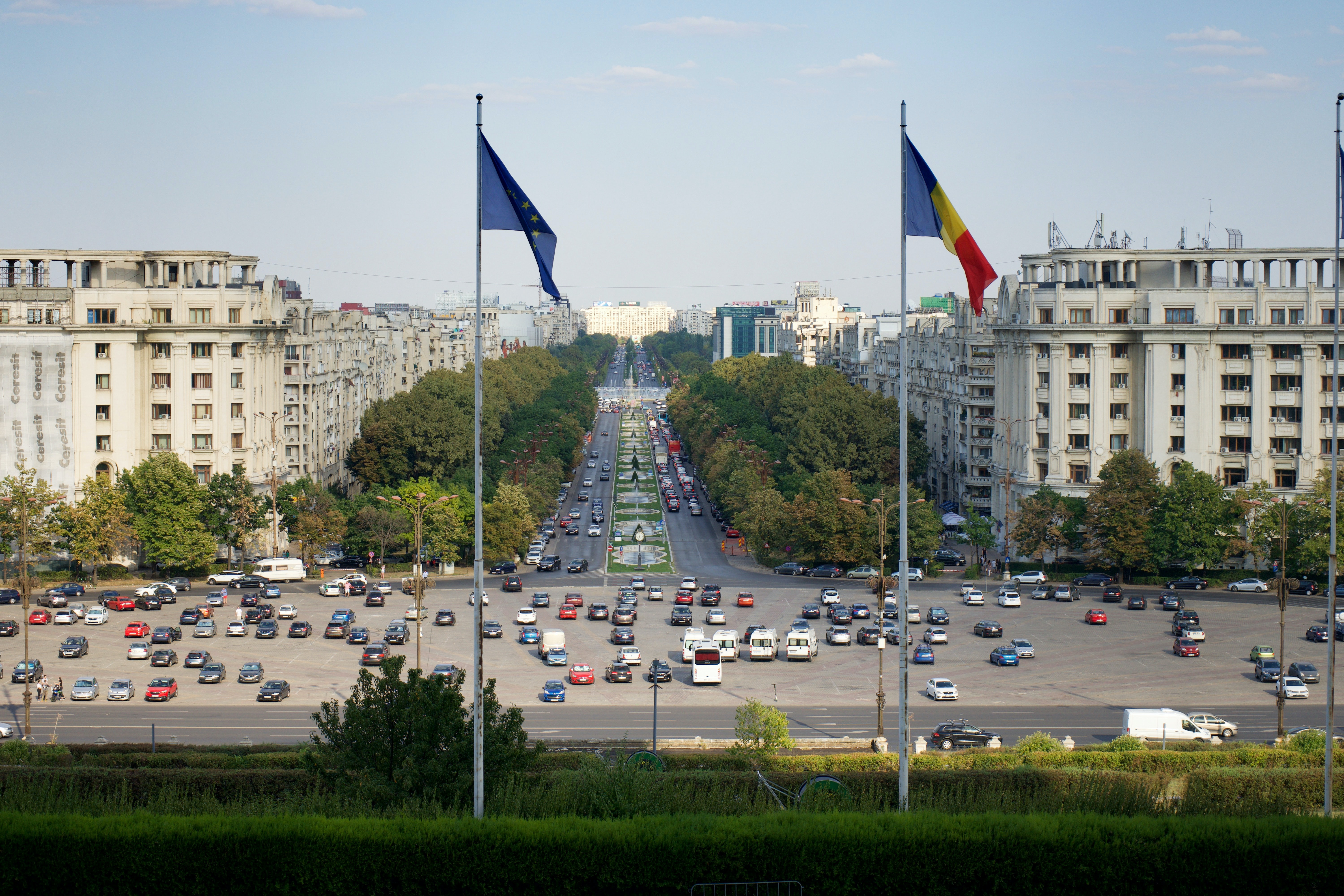 Romania is a high-income country exhibiting mid-range performance in all categories of the Global State of Democracy (GSoD) framework, except for Representation, on which it performs in in the high range. Romania struggles with voter turnout, ranking amongst the bottom 25 per cent of the world in terms of its performance in Electoral Participation. Over the last five years, it has suffered notable declines in Social Group Equality but has experienced significant advances in Absence of Corruption and Freedom of Expression. Economically, the country has maintained some of the strongest growth rates in Europe. While it historically relied heavily on agriculture, industry, and natural resource extraction, the modern Romanian economy has diversified to include vibrant IT and tourism sectors.
After a violent revolution deposed the Communist regime in 1989, the country underwent a difficult transition to democracy, and for years continued to be governed by former Communist officials. Romania has nevertheless gradually acceded to most of the norms that govern Western democracies, and it joined NATO in 2004 and the European Union in 2007. Since the fall of Communism, the defining political issue in Romania has been corruption, but Romanian prosecutors have in recent years made some progress in this arena.
Romania is an ethnically, linguistically, and religiously diverse nation. Non-Romanians comprise just over eleven per cent of the population, including large Hungarian and Roma minorities. Hungarians form an absolute majority in two counties and are numerous enough to give the RMDSZ party, which represents Hungarian interests, considerable influence in government. The Roma people face institutional and societal discrimination and hate speech, including at the political level. Over the years, various nationalist political figures have promoted an exclusionary understanding of Romanian identity that heavily emphasizes Romanians' predominantly Orthodox religious beliefs. Given the country's large rural population, one of the central cleavages in modern politics concerns the chasm between the lives and desires of city-dwellers and their counterparts in the countryside. Rural Romanians' struggle with poverty and their social and moral conservatism drive them to support parties that espouse nationalistic and traditionalist views. Urbanites, on the other hand, tend to be upwardly mobile and pro-European in their outlooks. Also shaping politics in Romania are high emigration and low birth rates that fuel the ongoing brain drain and aging of the population. Of particular note, the out-migration of medical professionals has left the country with serious healthcare challenges.
Although GSoD Indices data show that Romania has consistently performed in the mid-range on gender equality, lack of equal opportunities and equal rights for women remain concerning. Resource inequality, including in integration into the labour market and in wages, continue to impact women's income and financial freedom. Gender equality is also challenged by the unequal distribution of childcare, domestic violence and weak political participation of women.
Looking ahead, it will be important to watch the government's performance in the fight against corruption, especially due to a renewed recent focus on this issue. Given the similarly positive trajectory in many of the other key GSoDI indicators, it will be important to monitor possible impacts in the standard of living, especially for minority groups. One major area of potential concern is the country's declining Electoral Participation. In particular, apathy among young voters could present a challenge to the health of Romania's democratic culture in the future.
Monthly Event Reports
Explore past monthly event reports
GSoD Indices Data 2013-2022
Basic Information
Population
19 115 150
System of government
Semi-Presidential system
Head of government
Prime Minister Nicolae Ciucă (since 2021)
Head of government party
National Liberal Party (PNL)
Electoral system for lower or single chamber
List Proportional Representation
Women in lower or single chamber
19.1%
Women in upper chamber
18.4%
Last legislative election
2020
Effective number of political parties
5.36
Head of state
President Klaus Iohannis
Selection process for head of state
Direct election (two-round majority)
Latest Universal Periodic Review (UPR) date
02/05/2023
Latest Universal Periodic Review (UPR) percentage of recommendations supported
80.30% (2018)
Human Rights Treaties
State party
Signatory
No action
United Nations Human Right Treaties
International Covenant on Civil and Political Rights
International Covenant on Economic, Social and Cultural Rights
International Convention on the Elimination of All Forms of Racial Discrimination
Convention on the Elimination of Discrimination Against Women
Convention against Torture and Other Cruel, Inhuman and Degrading Treatment or Punishment
Convention on the Rights of the Child
International Convention on Protection of the Rights of All Migrant Workers and Members of Their Families
International Convention for the Protection of All Persons from Enforced Disappearance 
International Convention on the Rights of Persons with Disabilities
International Labour Organisation Treaties
Forced Labour Convention
Freedom of Association and Protection of the Right to Organise Convention
Right to Organise and Collective Bargaining Convention
Equal Remuneration Convention
Abolition of Forced Labour Convention
Discrimination (Employment and Occupation) Convention
Convention concerning Minimum Age for Admission to Employment
Worst Forms of Child Labour Convention
Regional Treaties
Convention for the Protection of Human Rights and Fundamental Freedoms
Protocol to the Convention for the Protection of Human Rights and Fundamental Freedoms
Protocol No. 4 to the Convention for the Protection of Human Rights and Fundamental Freedoms
Protocol No. 6 to the Convention for the Protection of Human Rights and Fundamental Freedoms
Protocol No. 7 to the Convention for the Protection of Human Rights and Fundamental Freedoms
Protocol No. 12 to the Convention for the Protection of Human Rights and Fundamental Freedoms
Protocol No. 13 to the Convention for the Protection of Human Rights and Fundamental Freedoms
Categories of Democratic Performance
Global State of Democracy Indices
Hover over the trend lines to see the exact data points across the years
Explore the indices
Representation
high 0.7-1.0
mid 0.4-0.7
low 0.0-0.4
Rights
high 0.7-1.0
mid 0.4-0.7
low 0.0-0.4
Rule of Law
high 0.7-1.0
mid 0.4-0.7
low 0.0-0.4
Participation
high 0.7-1.0
mid 0.4-0.7
low 0.0-0.4
Annual value
Factors of Democratic Performance Over Time
Use the slider below to see how democratic performance has changed over time