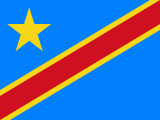 Democratic Republic of the Congo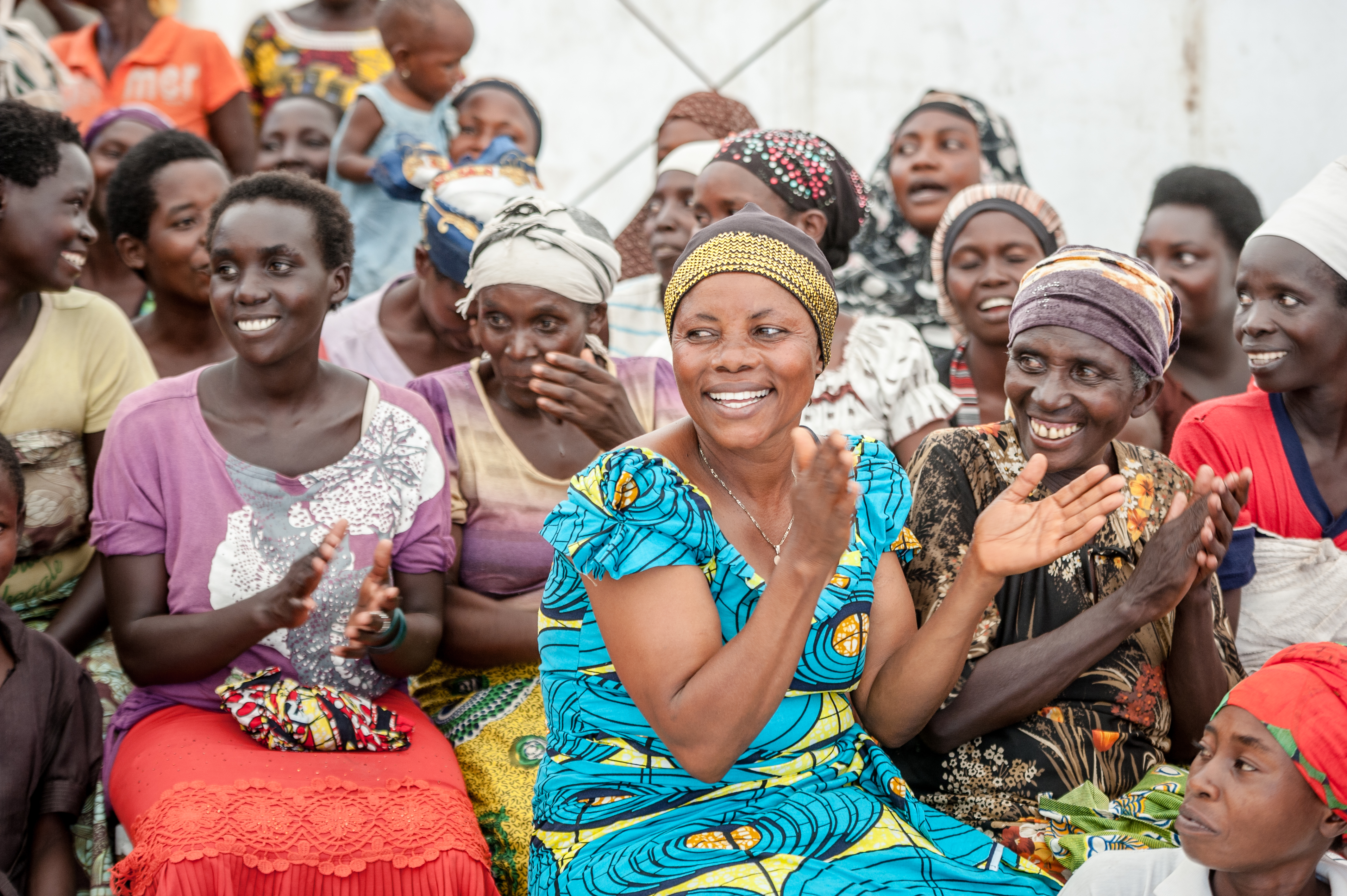 Democratic Republic of the Congo (DRC), the largest country in sub-Saharan Africa, is a central African state that is economically dependent on its mining industry, which has left DRC vulnerable to commodity price fluctuations and exploitation. DRC gained independence from over five decades of brutal Belgian colonization in 1960, which was characterised by corruption, human rights abuses, and impunity. These challenges continue in a country that has also endured decades of armed conflict in its eastern provinces and related humanitarian crises, and a history of autocratic clientelist political rule since its independence. Despite being burdened by one of the worst poverty rates in the world, its economic outlook is one of the highest in sub-Saharan Africa. As of 2021, DRC was a hybrid regime although it has frequently alternated between authoritarianism and hybridity. The DRC has consistently performed in the low- to mid-ranges in most of the Global State of Democracy (GSoD) indicators since 2017, and the toll of its autocratic regimes and protracted conflict is evident in its poor performance in the Fundamental Rights and Impartial Administration attributes.
The DRC's political history has been marked by extreme levels of graft. Former President Joseph-Desire Mobutu, who took power in a bloodless coup and ruled from 1965 to 1997, amassed a personal fortune of between $5 and $10 billion (USD) while using Western support to maintain political stability. Rampant corruption, often fuelled by the illegal mining of the country's vast natural resources, has continued to mark the landscape. Armed conflict has also been a defining feature of the context, colouring the entire region; up to eight African countries have been involved at certain points. There are hundreds of rebel groups operating in DRC and some are believed to be supported by neighbouring states which has resulted in strained regional relations. Notably, the protracted conflicts in North and South Kivu and Ituri have resulted in controversial United Nations peacekeeping interventions dating to 1999. Relatedly, there have been high rates of sexual exploitation by peacekeepers, sexual violence and rape as weapons of war. Colonial legacies have shaped the conflict in Ituri province, which has seen the involvement of militia groups from nearby areas. The conflicts in the Kivu provinces have roots in neighbouring Rwanda's 1994 genocide when ethnic Hutu genocidaires who had escaped to DRC, prompted Rwanda's interventions through, for example, backing rebel groups like the M23. The rebel group, Allied Democratic Forces became affiliated with the Islamic State group in 2018 and is considered a terrorist threat in the region.
Political influence on DRC courts significantly impairs Judicial Independence Broader institutional reforms are needed to prevent dubious elections in the future and to promote accountability for the corruption that plagues the country. For example, illicit diversions of the wealth from DRC's extractive resources hinders poverty reduction even as the economy grows. Therefore, the need to address the different types of impunity embedded in DRC is urgent to see improved performance in the Access to Justice and Social Rights and Equality sub-attributes. Coalition-building, which was required after the 2018 elections, could help improve DRC's Effective Parliament and Checks on Government sub-attributes. However, it also could produce political uncertainty due to fragile coalitions. Rwanda's interest in DRC is unlikely to desist so long as it is perceived that eastern DRC hosts Hutu genocidaires, which is an external threat to DRC's stability. DRC confronts numerous domestic and regional threats to its human rights and democracy performance, which are worsened by DRC's lack of control over the use of force.
Monthly Updates
November 2022
The conflict in the eastern provinces of the Democratic Republic of the Congo (DRC) has become more intense in 2022. The UN reports that 50,000 people have fled since the middle of October. November began with an escalation in the use of force, as the government utilised two Sukhoi-25 ground attack aircraft to bomb positions held by the M23 armed group. The fight against M23 was also reinforced this month by the arrival in the DRC of more forces sent by the East Africa Community (EAC) member states to assist the DRC government, including 1,000 each from Uganda and Kenya. On 24 November, significant apparent progress was made as the governments of the DRC and Rwanda agreed to an "immediate cease-fire" and called upon M23 to withdraw from the areas it has occupied. However, M23 leaders said such an agreement did not involve them. The UN reports that on 29-30 November, M23 fighters massacred 131 civilians.
October 2022
While conflicts in various parts of the country have been ongoing for many years, there has been an increase in the level of violence in recent months. The United Nations High Commissioner for Refugees reported that by the beginning of October, 142 people had been killed and a further 27,000 – most of who are women and children - had been displaced by inter-ethnic violence in the north-western provinces of Kwilu and Mai Ndombe. Fighting also intensified in the eastern provinces, as the M23 rebel group took control of two towns in the North Kivu province. The government of the Democratic Republic of Congo has accused Rwanda of supporting M23 and expelled the Rwandan ambassador. A further 33 people were killed in clashes with the CODECO militia in Ituri province.
Explore past monthly updates
GSoD Indices Data 2012-2021
Basic Information
Population
92 377 990
System of government
Semi-Presidential system
Head of government
Prime Minister Jean-Michel Sama Lukonde (since 2021)
Head of government party
Future of Congo
Electoral system for lower or single chamber
First Past the Post, List Proportional Representation
Women in lower or single chamber
12.8%
Women in upper chamber
23.9%
Last legislative election
2018
Head of state
President Félix Tshisekedi
Selection process for head of state
Direct election (plurality)
Latest Universal Periodic Review (UPR) date
07/05/2019
Latest Universal Periodic Review (UPR) percentage of recommendations supported
89.51%
Human Rights Treaties
State party
Signatory
No action
United Nations Human Right Treaties
International Covenant on Civil and Political Rights
International Covenant on Economic, Social and Cultural Rights
International Convention on the Elimination of All Forms of Racial Discrimination
Convention on the Elimination of Discrimination Against Women
Convention against Torture and Other Cruel, Inhuman and Degrading Treatment or Punishment
Convention on the Rights of the Child
International Convention on Protection of the Rights of All Migrant Workers and Members of Their Families
International Convention for the Protection of All Persons from Enforced Disappearance 
International Convention on the Rights of Persons with Disabilities
International Labour Organisation Treaties
Forced Labour Convention
Freedom of Association and Protection of the Right to Organise Convention
Right to Organise and Collective Bargaining Convention
Equal Remuneration Convention
Abolition of Forced Labour Convention
Discrimination (Employment and Occupation) Convention
Convention concerning Minimum Age for Admission to Employment
Worst Forms of Child Labour Convention
Regional Treaties
African Charter on Human and Peoples' Rights
Attributes Over Time