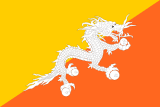 Bhutan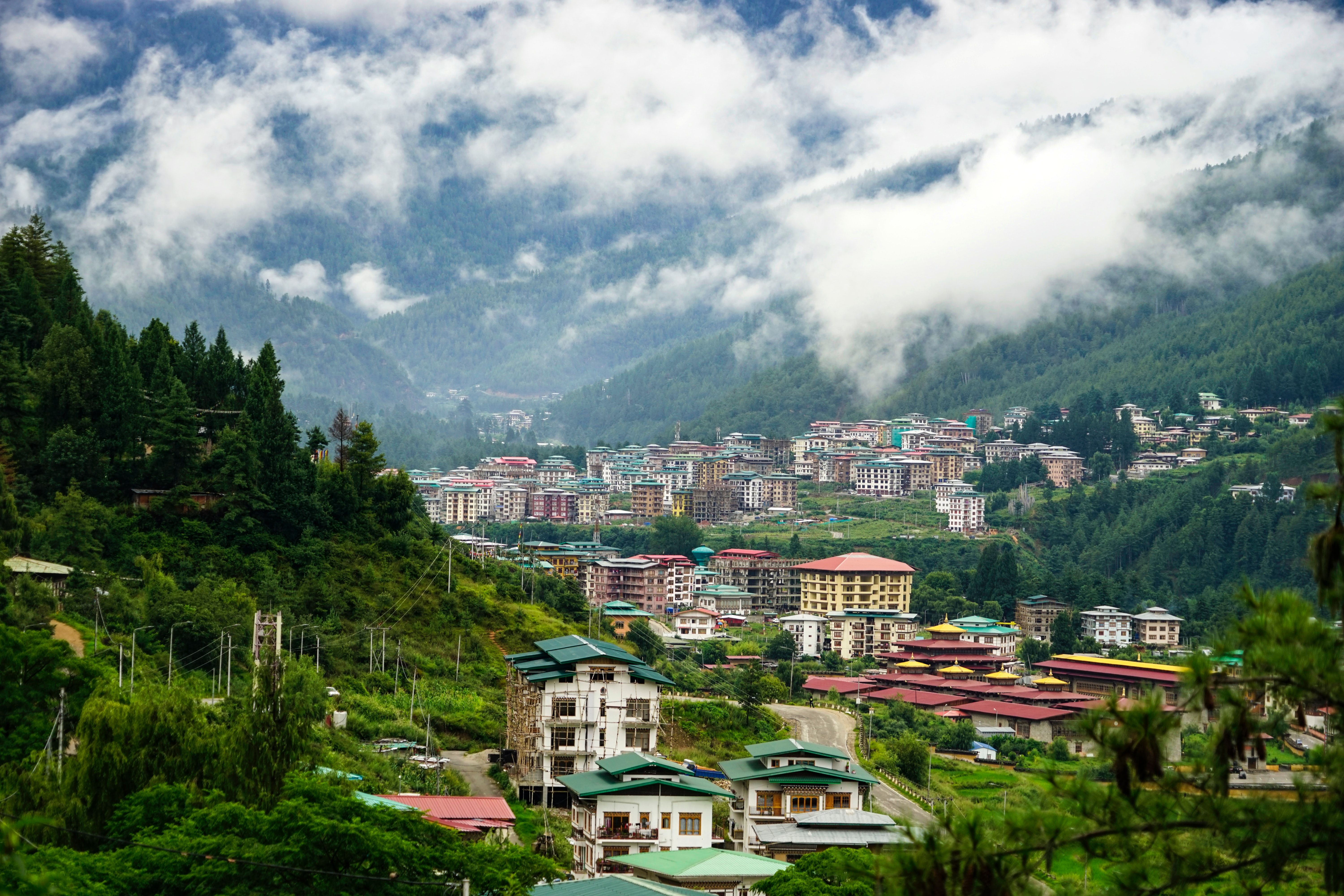 The Kingdom of Bhutan is a small, landlocked, lower-middle-income country located on the Himalayan border between China and India. A mid-performing democracy, the country has seen steady but cautious improvements across most democratic indicators since its top-down transition from an absolute to democratic constitutional monarchy in 2008. This is in line with the explicit governmental emphasis on social stability over rapid growth: in lieu of traditional economic or social indicators for development, the government of Bhutan aims for the fullfilment of 'Gross National Happiness' (GNH); a holistic concept that combines the pursuits of cultural and ecological sustainability, equitable economic development, and good governance.
Composed as a hereditary monarchy since 1907, Bhutan began its democratic transition in 1998 and formally became a parliamentary democracy in 2008, through its first parliamentary elections and the adoption of a constitution. The process was initiated and overseen by King Jigme Singye Wangchuk until his abdication in 2006, which was intended to symbolically mark the end of direct monarchical rule. The pivotal personal role of the King in the democratization process is widely-agreed upon by scholars and observers, with the driving motivation the desire to develop a modernist framework that would ensure the survival of the region's sole remaining Buddhist polity. As a result, Bhutan's democratic institutions embed conservative Buddhist tradition within an outwardly secular, liberal state and its democracy has been able to largely meet the constitutional mandates and aspirations of a progressive, equitable and inclusive country.
Achieving this balance involved the suppression and synthetization of competing cultural traditions, beginning with the Royal Government of Bhutan's attempts to create a unified and universal Buddhist national identity in the 1970s. In the late 1980s, tensions over this 'Bhutanization' process led over 100,000 Nepali-speaking Lhotsampas to flee or leave the country for economic or educational opportunities. The remaining Lhotsampa population numbers roughly 250,000, or one-third of the country's population, and enjoys nearly proportional representation in national and sub-national government. Since Bhutan's democratization, the country has held three competitive multiparty elections contested on primarily socioeconomic issues, resulting in three peaceful transitions of power.
In the years to come, Bhutan will have to sustain its evolving democracy without being drawn into future Indian-Chinese conflicts and protecting its territorial integrity. Both countries' militaries have operated within the borders of Bhutan without its permission in recent years, although Indian incursions have been in response to Chinese attempts to quietly settle and effectively annex parts of northern Bhutan. Despite being the only nation in the world with a credible claim to be carbon negative, the globalized consequences of climate change led the Asian Development Bank to estimate the cost of climate change-induced glacial melt and monsoon-related floods in Bhutan to amount to four per cent of Gross Domestic Product in the 2030s.
Stay tuned for updates for Bhutan in the future
You can also explore other countries' monthly updates.
GSoD Indices Data 2012-2021
Basic Information
Population
779 900
System of government
Constitutional Monarchy
Head of government
Prime Minister Lotay Tshering (since 2018)
Head of government party
Druk Nyamrup Tshogpa
Electoral system for lower or single chamber
First Past the Post
Women in lower or single chamber
17.4%
Women in upper chamber
12.5%
Last legislative election
2018
Effective number of political parties
3.55
Head of state
King Jigme Khesar Namgyel Wangchuck
Selection process for head of state
Hereditary or election by hereditary state rulers
Latest Universal Periodic Review (UPR) date
08/05/2019
Latest Universal Periodic Review (UPR) percentage of recommendations supported
71.36%
Human Rights Treaties
State party
Signatory
No action
United Nations Human Right Treaties
International Covenant on Civil and Political Rights
International Covenant on Economic, Social and Cultural Rights
International Convention on the Elimination of All Forms of Racial Discrimination
Convention on the Elimination of Discrimination Against Women
Convention against Torture and Other Cruel, Inhuman and Degrading Treatment or Punishment
Convention on the Rights of the Child
International Convention on Protection of the Rights of All Migrant Workers and Members of Their Families
International Convention for the Protection of All Persons from Enforced Disappearance 
International Convention on the Rights of Persons with Disabilities
Early Warning System BETA
Low risk of democratic breakdown

(BETA)
Low risk of democratic backsliding

(BETA)
Attributes Over Time
Representative Government
Fundamental rights
Checks on government
Impartial administration
Participatory engagement