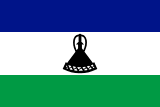 Lesotho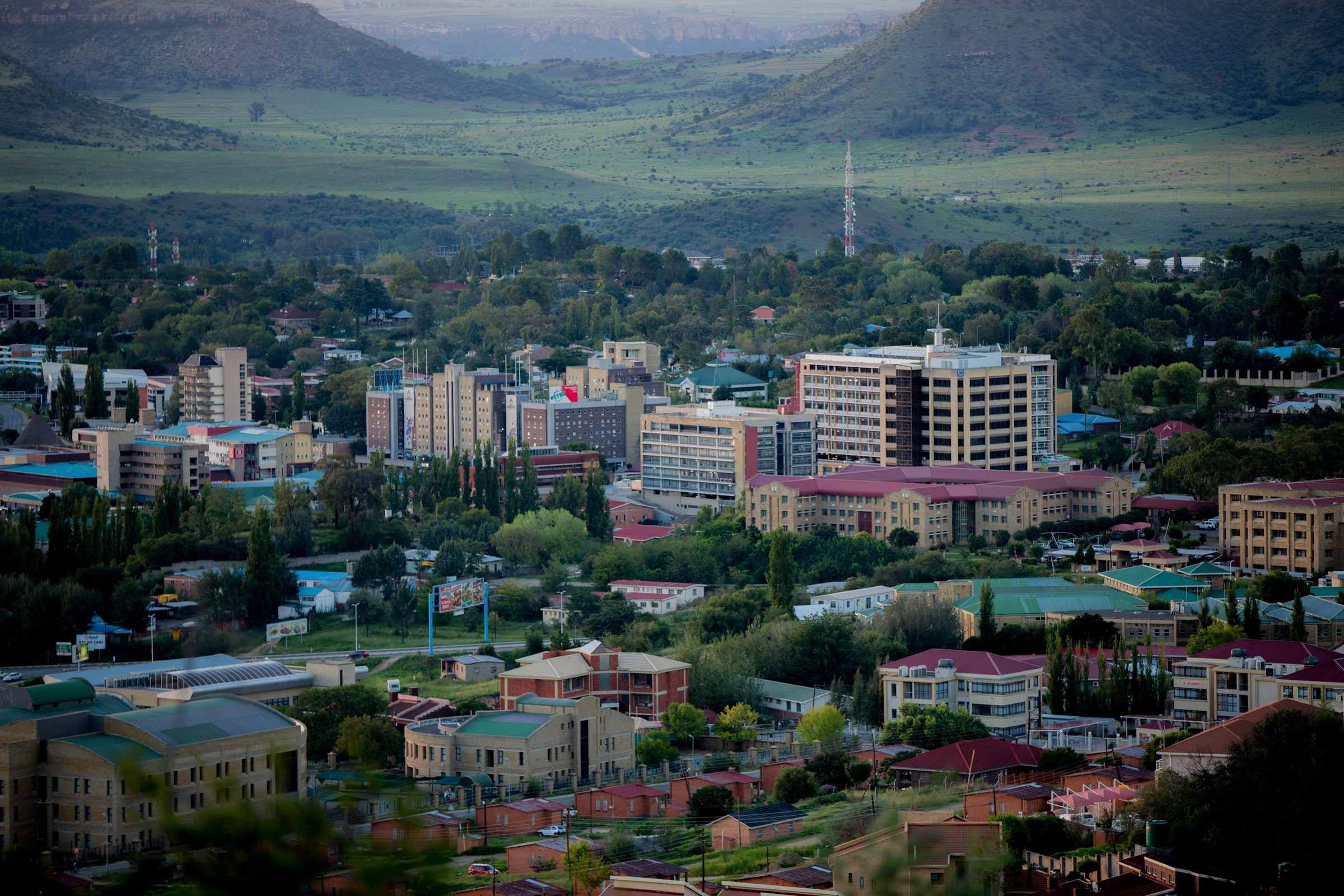 Lesotho is a lower-middle income country, performing in the mid-range across all categories of the Global State of Democracy framework. Over the past five years, Lesotho has experience notable advances in Freedom of Expression, Freedom of the Press and Credible Elections. It has not suffered from significant declines in this period. Economically, the country continues to grapple with high levels of poverty and inequality, and unemployment has remained a persistent challenge. The main economic sectors include subsistence farming and small-scale manufacturing, and remittances, mostly from neighboring South Africa, comprise about one-fifth of the overall GDP.
Lesotho was an independent kingdom until it came under British rule in the late 19th century. Prior to gaining independence in 1966, it was known as Basutoland. While completely encircled by South Africa, the Kingdom of Lesotho is isolated by the Drakensberg Mountains. The country experienced a series of coups until the return of multi-party democratic elections in 1993; the repeated coups, including an attempted one in 2014, are a reflection of the power of the army and the constant tussle for power between politicians and the monarchy in a context of underdevelopment. Lesotho's politics have also been destabilised by its constitutional arrangements, which have produced chronically weak coalition governments, politicised security forces and a judiciary vulnerable to political interference. Since 2012, repeated efforts have been made to address these deficiencies through a comprehensive package of constitutional reforms but have been frustrated by the very political instability they are designed to rectify. The Southern African Development Community (SADC) has repeatedly had to intervene in Lesotho to ensure democratic stability, and the reform program has been a major priority of the international community.
The most recent election revealed that development issues remain top of mind for voters, as poverty, hunger, and unemployment continue to loom large. Public health challenges remain pressing, as Lesotho has the third-highest HIV/AIDS infection rate in the world (one in five adults) and one of the lowest life expectancies (55 years). Large-scale corruption in the public sector has undermined confidence in key institutions.
In recent years, majorities have expressed support for greater gender equality, including in terms of women's eligibility to become chiefs. The country has experimented with the use of gender quotas. Abortion, while currently illegal in Lesotho, is a subject of fiery debate, and women suffer from widespread gender-based violence. LGBTQIA+ rights also constitute a major societal cleavage, and while same-sex sexual relations were legalized in 2012, no other protections currently exist. The presence of so many competing issues and societal cleavages has further complicated the passage of the national reform agenda.
Looking ahead, it will be important to watch the new government's (as of 2022) performance, especially as it has pledged action on improved governance and the rule of law. The new prime minister has promised to enact electoral reforms to reduce the chance of future coups. Action on the constitutional reform programme, corruption, and development will impact the country's political future.
Monthly Event Reports
Explore past monthly event reports
GSoD Indices Data 2013-2022
Basic Information
Population
2 159 070
System of government
Parliamentary system
Head of government
Prime Minister Ntsokoane Samuel Matekane (since 2022)
Head of government party
Revolution for Prosperity
Electoral system for lower or single chamber
Mixed Member Proportional system
Women in lower or single chamber
26.5%
Women in upper chamber
24.2%
Last legislative election
2022
Effective number of political parties
4.44
Head of state
King Letsie III
Selection process for head of state
Hereditary or election by hereditary state rulers
Latest Universal Periodic Review (UPR) date
22/01/2020
Latest Universal Periodic Review (UPR) percentage of recommendations supported
79.15%
Human Rights Treaties
State party
Signatory
No action
United Nations Human Right Treaties
International Covenant on Civil and Political Rights
International Covenant on Economic, Social and Cultural Rights
International Convention on the Elimination of All Forms of Racial Discrimination
Convention on the Elimination of Discrimination Against Women
Convention against Torture and Other Cruel, Inhuman and Degrading Treatment or Punishment
Convention on the Rights of the Child
International Convention on Protection of the Rights of All Migrant Workers and Members of Their Families
International Convention for the Protection of All Persons from Enforced Disappearance 
International Convention on the Rights of Persons with Disabilities
International Labour Organisation Treaties
Forced Labour Convention
Freedom of Association and Protection of the Right to Organise Convention
Right to Organise and Collective Bargaining Convention
Equal Remuneration Convention
Abolition of Forced Labour Convention
Discrimination (Employment and Occupation) Convention
Convention concerning Minimum Age for Admission to Employment
Worst Forms of Child Labour Convention
Regional Treaties
African Charter on Human and Peoples' Rights
Categories of Democratic Performance
Representation
Rights
Rule of law
Participation
Global State of Democracy Indices
Hover over the trend lines to see the exact data points across the years
Explore the indices
Representation
high 0.7-1.0
mid 0.4-0.7
low 0.0-0.4
Rights
high 0.7-1.0
mid 0.4-0.7
low 0.0-0.4
Rule of Law
high 0.7-1.0
mid 0.4-0.7
low 0.0-0.4
Participation
high 0.7-1.0
mid 0.4-0.7
low 0.0-0.4
Annual value
Factors of Democratic Performance Over Time
Use the slider below to see how democratic performance has changed over time