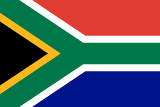 South Africa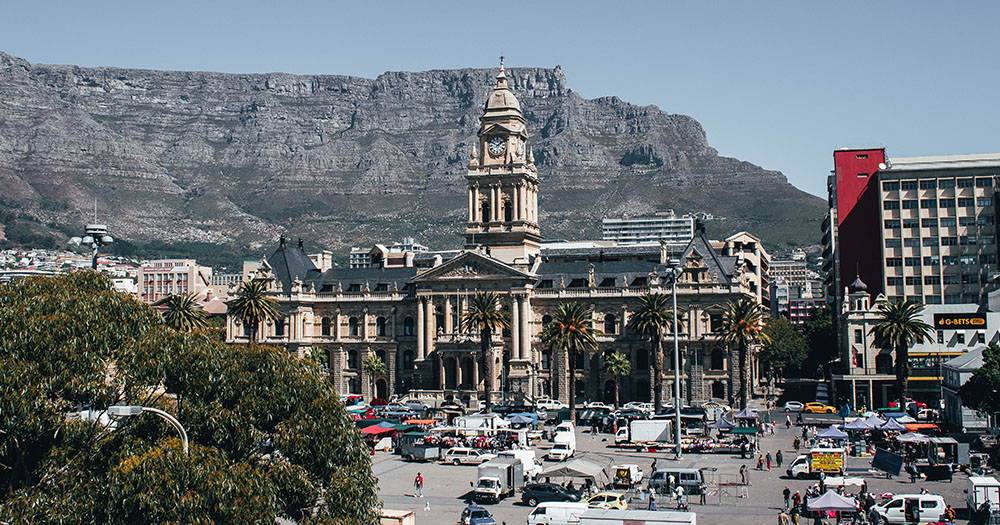 South Africa is a parliamentary republic and a mid-performing democracy. Since its transition to democracy in 1994, the country has exerted considerable regional influence and by 2010 its status as a prominent emerging economy had been recognised with membership of the G20 and the Brazil, Russia, India, China and South Africa (BRICS) fora. In recent years, however, its international influence waned because of a focus on domestic politics. Over the past five years, South Africa's GSoDI values have generally remained stable, although its performance with regards to Effective Parliament declined between 2019 and 2020.
South African society has been deeply marked by over 300 years of racial discrimination, imposed first during Dutch and then British colonial rule, and later formalised under Apartheid. Through social and labour controls, the Apartheid system ensured that South Africans of different races were spatially segregated and set on highly unequal socio-economic paths. South Africa's post-Apartheid governments have had limited success in reversing the effects of this social engineering. Whilst affirmative action policies have helped create an emergent black middle class, South Africa's society is one of the world's most unequal and the inequality remains racialised. Its chronically poor (nearly half of the population) are almost exclusively black (95 per cent) and coloured (5 per cent), while its small white minority (8.9 per cent of the population) comprises a disproportionately large part of the middle class (28 per cent) and elite (57 per cent). The continued urban segregation in major cities such as Johannesburg and Cape Town reflects and perpetuates this stratification.
Racial and economic inequality, in combination with widespread sexism, has helped sustain one of the highest of rates of gender based-violence in the world. Government legislative action on the issue means the country has a highly sophisticated legal framework governing discrimination and violence, but its response has been criticised for a lack of resources. Race, class and gender are not the only cleavages in South African politics. South Africa has 11 official languages and four racial groups and ethnolinguistic identities constitute an important political cleavage, particularly at the sub-national level. Salient too, is the nativist nationalism that has long had currency in South African politics and society and increasingly threatens the 'Rainbow Nation' cosmopolitanism introduced by Nelson Mandela's administration. It has been visible in anti-minority narratives on economic transformation, in restrictive immigration policies and in the xenophobic violence that has marked periods of the country's recent history. In meeting these and other challenges, South Africa benefits from a vibrant civil society, which through strategic litigation has succeeded in using the country's acclaimed constitution to secure pioneering human rights and democratic protections. Indeed, the South African Constitutional Court's jurisprudence is internationally respected, particularly on questions of socio-economic rights.
Looking ahead, it will be important to watch how the emergence of new parties could alter the political landscape. Of concern are the political attacks on the judiciary, which in the post-Apartheid era has proven to be the most effective check on the country's executive and legislative branches.
Monthly Event Reports
April 2023 | President Ramaphosa signs law permitting independent candidates to contest elections
On 17 April, South African President Cyril Ramaphosa signed into law the Electoral Amendment Act, a piece of legislation that allows independent candidates to contest national and provincial elections. It gives effect to a 2020 Constitutional Court ruling that declared the Electoral Act's bar on independent candidates to be unconstitutional. The Act also provides for the establishment of an Electoral Reform Consultation Panel to make recommendations on future electoral reform. The law was welcomed by South Africa's Electoral Commission, which said that it provided the necessary legal certainty to prepare for the 2024 general elections. However, an opposition party and several civil society organisations have declared their intention to challenge the constitutionality of the Electoral Amendment Act in court, alleging that its provisions unfairly disadvantage independent candidates and make it impossible for them to compete equally against candidates from political parties.
November 2022 | Independent panel finds President Ramaphosa may have abused his powers
A report by an independent panel of legal experts commissioned by the National Assembly, has found that South African President Cyril Ramaphosa may have violated the constitution and anti-corruption laws by allegedly covering up the theft of large sums of money from his game farm in a scandal commonly referred to as 'Farmgate'. Ramaphosa responded to the report (released on 30 November) by denying that he was guilty of any of the allegations made against him. The panel's findings open up the possibility of impeachment proceedings being brought against the President by the National Assembly, the lower house of South Africa's parliament, although legislators are not bound by the report. The commencement of such proceedings would require a simple majority in the National Assembly, where the President's party, the African National Congress, holds 230 out of the 400 seats.
Explore past monthly event reports
GSoD Indices Data 2013-2022
Basic Information
Population
60 041 996
System of government
Parliamentary system
Head of government
President Cyril Ramaphosa (since 2018)
Head of government party
African National Congress (ANC)
Electoral system for lower or single chamber
List Proportional Representation
Women in lower or single chamber
46.50%
Women in upper chamber
37.0%
Last legislative election
2019
Effective number of political parties
2.58
Head of state
President Cyril Ramaphosa
Selection process for head of state
Indirect election (assembly)
Latest Universal Periodic Review (UPR) date
10/05/2017
Latest Universal Periodic Review (UPR) percentage of recommendations supported
76.95%
Human Rights Treaties
State party
Signatory
No action
United Nations Human Right Treaties
International Covenant on Civil and Political Rights
International Covenant on Economic, Social and Cultural Rights
International Convention on the Elimination of All Forms of Racial Discrimination
Convention on the Elimination of Discrimination Against Women
Convention against Torture and Other Cruel, Inhuman and Degrading Treatment or Punishment
Convention on the Rights of the Child
International Convention on Protection of the Rights of All Migrant Workers and Members of Their Families
International Convention for the Protection of All Persons from Enforced Disappearance 
International Convention on the Rights of Persons with Disabilities
International Labour Organisation Treaties
Forced Labour Convention
Freedom of Association and Protection of the Right to Organise Convention
Right to Organise and Collective Bargaining Convention
Equal Remuneration Convention
Abolition of Forced Labour Convention
Discrimination (Employment and Occupation) Convention
Convention concerning Minimum Age for Admission to Employment
Worst Forms of Child Labour Convention
Regional Treaties
African Charter on Human and Peoples' Rights
Categories of Democratic Performance
Global State of Democracy Indices
Hover over the trend lines to see the exact data points across the years
Explore the indices
Representation
high 0.7-1.0
mid 0.4-0.7
low 0.0-0.4
Rights
high 0.7-1.0
mid 0.4-0.7
low 0.0-0.4
Rule of Law
high 0.7-1.0
mid 0.4-0.7
low 0.0-0.4
Participation
high 0.7-1.0
mid 0.4-0.7
low 0.0-0.4
Annual value
Factors of Democratic Performance Over Time
Use the slider below to see how democratic performance has changed over time