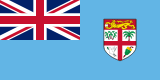 Fiji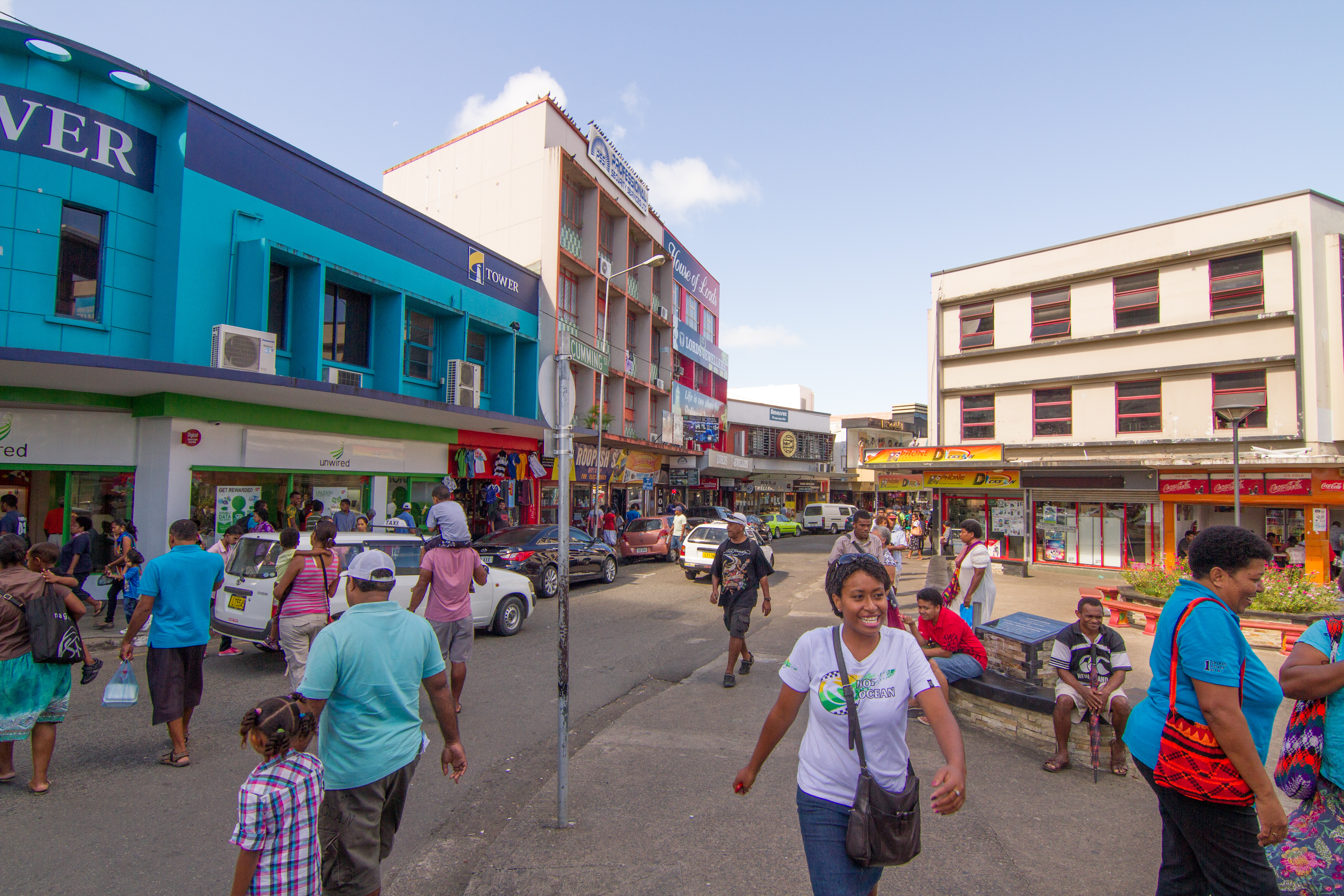 Fiji performs in the mid-range across all categories of the Global State of Democracy framework, although performance in Representation, Rights and the Rule of Law are at the lower end of this band. It is amongst the top 25 per cent of the world's countries with regard to Electoral Participation and Civil Society. Over the past five years, it has experienced significant advances in Civil Society but has suffered from declines in Social Group Equality. Fiji is an upper-middle-income country and one of the most economically developed Pacific Island nations, with key economic sectors including international tourism, sugarcane cultivation, and garment manufacturing; its largest export is bottled water.
Fiji gained independence from the United Kingdom in 1970 and formally became a republic in 1987 following an indigenous-led military coup that overthrew a multi-ethnic coalition and removed Queen Elizabeth II as the head of state. Subsequent developments reflected the strong degree of ethnic divisions within the country, including between indigenous Fijians, known as the "i-Taukei" and Indo-Fijians. Most of the latter were brought to Fiji as indentured laborers in the late 19th and early 20th centuries and comprised a majority of the population as recently as the 1980s. After independence, protests and nationalist rhetoric surrounded most elections, as partisan politics often fell along ethnic lines. Fiji's political history has been dominated by four coups d'état, most recently in 2006, and military domination of the government. The indigenous ethnonationalist-led coups in 1987 and 2000 triggered significant outmigration of Indo-Fijians, and i-Taukei now make up a slight majority. The current constitution, adopted in 2013, enshrines the military as the guarantors of democracy and well-being, which has perpetuated its centrality to Fijian politics and shields it from civilian oversight.
Fiji's four coups have been fundamentally rooted in its ethnic divide. The 2000 coup saw the overthrow of the country's only Indo-Fijian Prime Minister by Fijian nationalists. Land issues are a major component of this divide, as a dual tenure system has led to indigenous Fijians owning 83 per cent of the country's land. Although Fiji returned to holding free democratic elections eight years after the 2006 coup, press freedom is routinely challenged, corruption remains endemic, and the first peaceful transfer of power took place in December 2022. Watchdog groups say cruel and inhuman treatment by police and corrections officers is commonplace. Domestic violence against women and girls remains a serious issue, and Fijian women continue to earn significantly less than men. While discrimination on the basis of sexual orientation is constitutionally banned, the LGBTQIA+ community continues to face hate speech from politicians and religious leaders, as well as broader challenges within society. Environmental issues also loom large on the political scene, as deforestation, overfishing, and climate change threaten the country's future.
The peaceful transfer of power from Frank Bainimarama to Sitiveni Rabuka in 2022 may result in a rollback of the former's authoritarian tendencies, but also a shift in power back to traditional chiefs and more local control. A history of poor press freedoms should be watched for impacts on Civil Liberties. The government has criminalized certain journalistic activities and has frequently engaged in censorship. Freedom of assembly is also regularly challenged, as march permits for protests are routinely denied. Ultimately, the country's future depends in large part on the world's response to climate change.
Monthly Event Reports
Explore past monthly event reports
GSoD Indices Data 2013-2022
Basic Information
Population
902 900
System of government
Parliamentary system
Head of government
Prime Minister Sitiveni Ligamamada Rabuka (since 2022)
Head of government party
The People's Alliance
Electoral system for lower or single chamber
List Proportional Representation
Women in lower or single chamber
19.6%
Women in upper chamber
Not applicable
Last legislative election
2022
Effective number of political parties
3.11
Head of state
President Ratu Wiliame Katonivere
Selection process for head of state
Indirect election (assembly)
Latest Universal Periodic Review (UPR) date
06/11/2019
Latest Universal Periodic Review (UPR) percentage of recommendations supported
85.54%
Human Rights Treaties
State party
Signatory
No action
United Nations Human Right Treaties
International Covenant on Civil and Political Rights
International Covenant on Economic, Social and Cultural Rights
International Convention on the Elimination of All Forms of Racial Discrimination
Convention on the Elimination of Discrimination Against Women
Convention against Torture and Other Cruel, Inhuman and Degrading Treatment or Punishment
Convention on the Rights of the Child
International Convention on Protection of the Rights of All Migrant Workers and Members of Their Families
International Convention for the Protection of All Persons from Enforced Disappearance 
International Convention on the Rights of Persons with Disabilities
International Labour Organisation Treaties
Forced Labour Convention
Freedom of Association and Protection of the Right to Organise Convention
Right to Organise and Collective Bargaining Convention
Equal Remuneration Convention
Abolition of Forced Labour Convention
Discrimination (Employment and Occupation) Convention
Convention concerning Minimum Age for Admission to Employment
Worst Forms of Child Labour Convention
Categories of Democratic Performance
Global State of Democracy Indices
Hover over the trend lines to see the exact data points across the years
Explore the indices
Representation
high 0.7-1.0
mid 0.4-0.7
low 0.0-0.4
Rights
high 0.7-1.0
mid 0.4-0.7
low 0.0-0.4
Rule of Law
high 0.7-1.0
mid 0.4-0.7
low 0.0-0.4
Participation
high 0.7-1.0
mid 0.4-0.7
low 0.0-0.4
Annual value
Factors of Democratic Performance Over Time
Use the slider below to see how democratic performance has changed over time