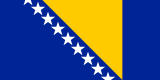 Bosnia and Herzegovina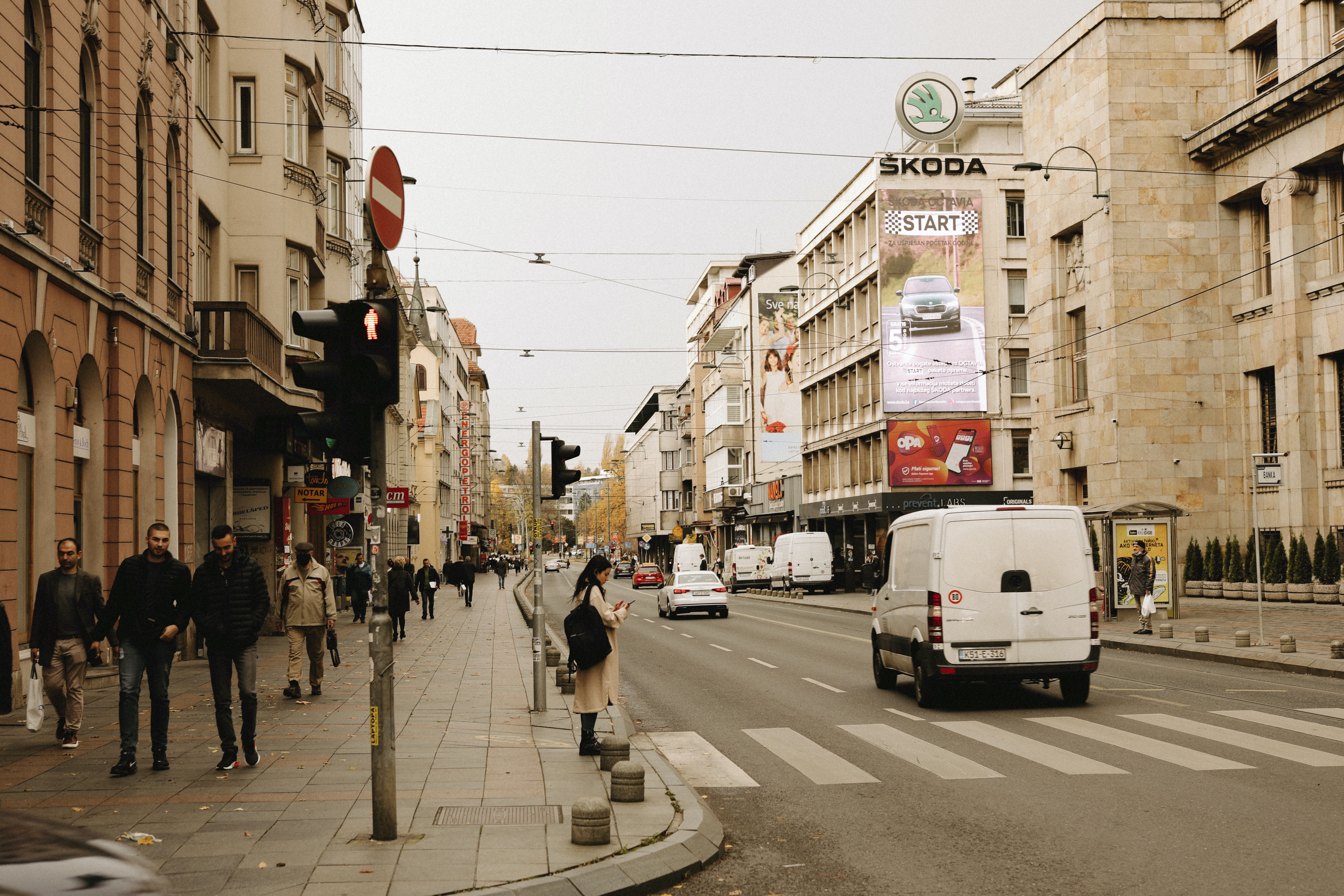 Bosnia and Herzegovina (BiH) performs in the mid-range across all Global State of Democracy (GSoD) categories of democracy, though its Rule of Law score is on the lower end of mid-range. Over the past five years, it has not experienced any significant change in its performance. A sticking point is elections, which continue to be marred by allegations of discrimination. BiH is an upper-middle-income country and was granted conditional candidate status by the European Commission in 2022. The country has struggled with economic stagnation, emigration and brain drain, corruption, and a loss of faith in government institutions. While recent years have seen some examples of popular mobilization driven by general dissatisfaction with what is widely perceived as a corrupt elite, these movements have not translated into pan- (or non-) ethnic political movements.
In a 1992 referendum, Bosnian Muslims (Bosniaks) and Croats voted overwhelmingly for secession from Yugoslavia, while Serbs predominantly boycotted the vote, based on calls from their political representatives, who preferred to remain attached to a Serb-dominated Yugoslavia. After the vote, BiH declared its independence and received international recognition. Almost immediately, fighting broke out, resulting in The Bosnian War, one of the deadliest conflicts in Europe since the Second World War. The grievances related to war atrocities -- the Srebrenica Massacre (ruled a genocide) in particular -- continue to shape the country's politics. The U.S.-brokered Dayton Peace Agreement (DPA) in 1995 put an end to the war and enshrined Bosniaks, Croats, and Serbs as the country's three constituent peoples. It created a tripartite presidency, it introduced a new administrative organization of two entities (the Federation of BiH, populated largely by Bosniaks and Croats, and the Serb-majority Republika Srpska), and it created what some call the world's most complicated system of government. Dayton also created the Office of the High Representative, which empowers a diplomat from the international community to take binding decisions for BiH in situations of political gridlock. In general, the Republika Srpska opposes moves in the direction of accession to the EU. Over the years, it has favoured close ties with neighbouring Serbia and with Russia. Bosniaks have advocated for a more centralized state, while Croats have repeatedly called for their own administrative unit. Croats are a significantly smaller part of the population than the other two ethnic groups. Finally, constitutional discrimination against ethnic minorities of non-constituent peoples remain a challenge.
With regards to gender equality, GSoD Indices data show that BiH has performed at the mid-range for the past few decades. Legislation, policies and institutional mechanisms on gender equality and anti-discrimination are in place, yet implementation of policies is uneven. Discrimination at work, threats against women and LGBTQIA+ activists, gender-based violence and impediments to equal political participation persist.
In practice, the link between ethnicity and representation established by the DPA has led to the strengthening of ethnic political elites and the emergence of a system often characterized as an ethnocracy or described as an ethnically-based kleptocracy. While BiH is, in theory, on the path to eventual EU membership, it will be important to watch the progress of reforms. Memories of the war loom large, and many voters remain apathetic, cynical, and risk-averse as a result. Looking ahead, Free Political Parties and the Rule of Law will be key to future progress. More generally, BiH will need to find a way to cut through entrenched ethnic interests to and provide economic opportunity at home.
Monthly Event Reports
Explore past monthly event reports
GSoD Indices Data 2013-2022
Basic Information
Population
3 263 460
System of government
Parliamentary system
Head of government
Prime Minister Zoran Tegeltija (since 2019)
Head of government party
Alliance of Independent Social Democrats (SNSD)
Electoral system for lower or single chamber
List Proportional Representation
Women in lower or single chamber
26.2%
Women in upper chamber
20.0%
Last legislative election
2022
Effective number of political parties
10.68
Head of state
Chairperson of the Presidency of Bosnia and Herzegovina Željka Cvijanović, Denis Bećirović, Željko Komšić
Selection process for head of state
Direct election (plurality)
Latest Universal Periodic Review (UPR) date
13/11/2019
Latest Universal Periodic Review (UPR) percentage of recommendations supported
98.55%
Human Rights Treaties
State party
Signatory
No action
United Nations Human Right Treaties
International Covenant on Civil and Political Rights
International Covenant on Economic, Social and Cultural Rights
International Convention on the Elimination of All Forms of Racial Discrimination
Convention on the Elimination of Discrimination Against Women
Convention against Torture and Other Cruel, Inhuman and Degrading Treatment or Punishment
Convention on the Rights of the Child
International Convention on Protection of the Rights of All Migrant Workers and Members of Their Families
International Convention for the Protection of All Persons from Enforced Disappearance 
International Convention on the Rights of Persons with Disabilities
International Labour Organisation Treaties
Forced Labour Convention
Freedom of Association and Protection of the Right to Organise Convention
Right to Organise and Collective Bargaining Convention
Equal Remuneration Convention
Abolition of Forced Labour Convention
Discrimination (Employment and Occupation) Convention
Convention concerning Minimum Age for Admission to Employment
Worst Forms of Child Labour Convention
Regional Treaties
Convention for the Protection of Human Rights and Fundamental Freedoms
Protocol to the Convention for the Protection of Human Rights and Fundamental Freedoms
Protocol No. 4 to the Convention for the Protection of Human Rights and Fundamental Freedoms
Protocol No. 6 to the Convention for the Protection of Human Rights and Fundamental Freedoms
Protocol No. 7 to the Convention for the Protection of Human Rights and Fundamental Freedoms
Protocol No. 12 to the Convention for the Protection of Human Rights and Fundamental Freedoms
Protocol No. 13 to the Convention for the Protection of Human Rights and Fundamental Freedoms
Categories of Democratic Performance
Global State of Democracy Indices
Hover over the trend lines to see the exact data points across the years
Explore the indices
Representation
high 0.7-1.0
mid 0.4-0.7
low 0.0-0.4
Rights
high 0.7-1.0
mid 0.4-0.7
low 0.0-0.4
Rule of Law
high 0.7-1.0
mid 0.4-0.7
low 0.0-0.4
Participation
high 0.7-1.0
mid 0.4-0.7
low 0.0-0.4
Annual value
Factors of Democratic Performance Over Time
Use the slider below to see how democratic performance has changed over time