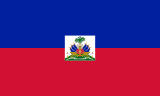 Haiti
Haiti is an authoritarian regime with a history of protracted political instability and socio-economic hardship. The latest GSoDI data (2021) shows that Haiti slipped from Hybrid status to Authoritarian status following an internal political crisis and the indefinite postponement of elections. Due to state dysfunction, violence and impunity are widespread, and excessive use of force by police is common. Since 2018, owing to state corruption, soaring inflation, surges in kidnappings and the lack of government action against gang crimes and killings, anti-government protests are frequent. Sexual and gender-based violence is prevalent and is used by gangs to instill fear. Haiti performs at a low level in Representative Government, Fundamental Rights, Impartial Administration and Participatory Engagement; it has seen a decline in Civil Liberties in particular, during the last five years. The poorest country in the Americas, Haiti's poverty rate is estimated at nearly 60 per cent.
Haiti, the world's first independent black republic, is challenged by a system of exclusion that favors the mulatto oligarchy of mixed European-African descent who control 95 per cent of the country's wealth and occupy the highest positions of the state, to the detriment of the majority of the population (around 95 per cent) of mostly African descent. Haiti's political and economic struggles are intricately linked to its history of Spanish and French colonization, which gave rise to a brutal slave trade. In 1804, Haiti became the world's first state to be formed through a slave revolt and to permanently abolish slavery. However, the 150-million-franc indemnity imposed by France for recognition of Haiti's independence impeded Haiti's development, disrupted state-building and pushed the country into multiple cycles of debts. American influence and intervention, marked by an occupation (1915-1934) and the support for the Duvalier dictatorship (1957-1986) further stifled the country's development. The dictatorship also ingrained a political culture of populism and gangs, overwhelming concerted efforts for democratic governance.
The 1987 Constitution symbolized the Haitian's people's outright rejection of the Duvalier dictatorship, and promoted democratic values such as direct universal suffrage, press freedom and decentralization of powers. The following decades, however, was marred by coups, violence, foreign military interventions and presidents being exiled with the country vacillating between dictatorship (military rule), democracy, and hybrid regimes. Both terms of Jean-Bertrand Aristide, Haiti's first democratically elected President, supported by the poorest but opposed by elites, were put to an end, first by a military coup (1991) and later by elite-supported former soldiers (2004). The latter led to the deployment of a UN peacekeeping mission (MINUSTAH). The country achieved some stability during the uninterrupted presidencies of René Préval (2006-2011) and Michel Martelly (2011-16), and despite the devastating 2010 earthquake, made significant humanitarian recovery and progress towards democracy by completing a long postponed electoral cycle in 2017. However, despite efforts to address governance and efficiency challenges through a constitutional reform process initiated in 2021, President Jovenel Moise's assassination and another severe earthquake have created a power vacuum.
Over the next years, Haiti's political context is expected to remain volatile. With the Prime Minister currently exercising executive power and a dysfunctional parliament, a return to constitutional order and the holding of elections are of utmost importance. However, the expansion of gangs' territorial control, intensifying violence, lack of state accountability and weakening of political parties constitute major obstacles impacting all GSoDI attributes. The absence of a consensus on a political roadmap and the state's inability to contain violence could risk Haiti's further descent into a political and humanitarian crisis.
Monthly Updates
Explore past monthly updates
GSoD Indices Data 2012-2021
Basic Information
Population
11 541 680
System of government
Semi-Presidential system
Head of government
Prime Minister Ariel Henry (since 2021)
Head of government party
Independent
Electoral system for lower or single chamber
Two-Round System
Last legislative election
2016
Head of state
Prime Minister Ariel Henry
Selection process for head of state
Direct election (two-round majority)
Latest Universal Periodic Review (UPR) date
31/01/2022
Human Rights Treaties
State party
Signatory
No action
United Nations Human Right Treaties
International Covenant on Civil and Political Rights
International Covenant on Economic, Social and Cultural Rights
International Convention on the Elimination of All Forms of Racial Discrimination
Convention on the Elimination of Discrimination Against Women
Convention against Torture and Other Cruel, Inhuman and Degrading Treatment or Punishment
Convention on the Rights of the Child
International Convention on Protection of the Rights of All Migrant Workers and Members of Their Families
International Convention for the Protection of All Persons from Enforced Disappearance 
International Convention on the Rights of Persons with Disabilities
International Labour Organisation Treaties
Forced Labour Convention
Freedom of Association and Protection of the Right to Organise Convention
Right to Organise and Collective Bargaining Convention
Equal Remuneration Convention
Abolition of Forced Labour Convention
Discrimination (Employment and Occupation) Convention
Convention concerning Minimum Age for Admission to Employment
Worst Forms of Child Labour Convention
Regional Treaties
American Convention on Human Rights
Additional Protocol to the American Convention on Human Rights in the Area of Economic, Social and Cultural Rights
Attributes Over Time