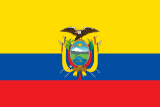 Ecuador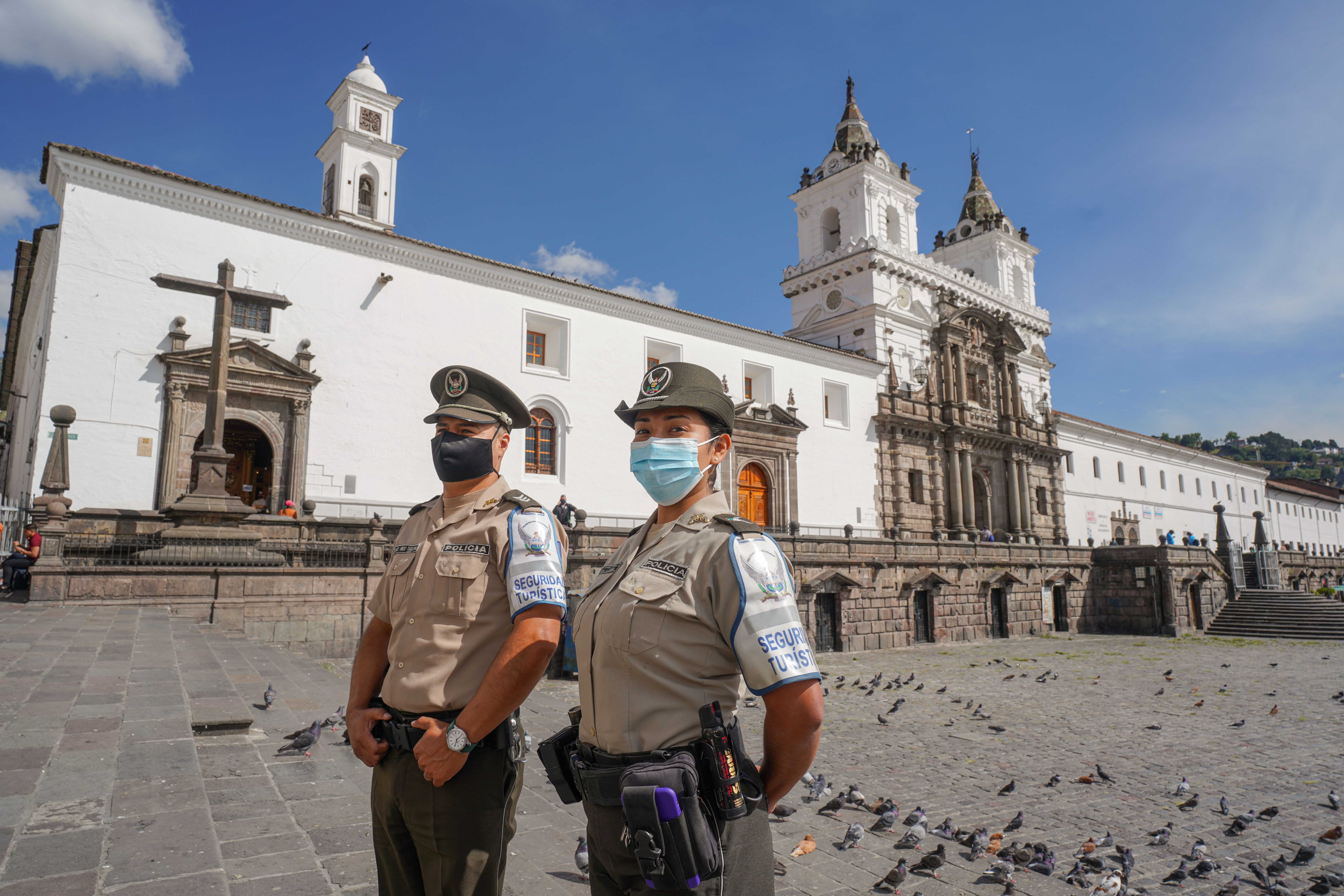 Ecuador exhibits mid-range performance across all categories of the Global State of Democracy framework. It is amongst the top 25 per cent of countries in the world with regard to Freedom of Religion, Local Democracy and Electoral Participation. Over the past five years, it has experienced advances in several factors of Representation, Rights, Rule of Law and Participation. It has not experienced any significant declines in this period. Ecuador is a middle income country, with an economy highly dependent on petroleum and thus vulnerable to international economic crashes.
In 2000, the country adopted the US dollar as its national currency in order to control hyperinflation, which led to a loss of control over monetary policy. Although the measure stabilized the economy, the cost of living increased and a significant percentage of the population lives in poverty. Economic problems have had political consequences, including multiple military coup attempts and successful coups; the armed forces have long played a political role, either ruling the country directly or supporting dictatorships throughout the 1960s and 1970s. High party fragmentation and volatility in voter allegiance have also brought about political instability, epitomized by ten presidents between 1997 and 2007. Between 1996 and 2021, only two democratically elected presidents finished their terms. Corruption and a considerable increase in drug trafficking and criminal violence are concerning and reveal the weakness of institutions such as the police. This situation has led to increased militarization to counter organized crime.
The population of Ecuador is multicultural: over two thirds of the population is mestiza (mixed White and Amerindian), and there are minorities of Montubio, Amerindian, White, Afroecuadorian, Mulatto, and Black groups. Persistent economic and social discrimination and the process of acculturation have led Indigenous persons to adopt a mestizo identity, rather than risk exclusion. "Mestizaje" represents a racial divide in Ecuadorian society; a surface level mestizo identity belies the exclusion of Afroecuadorians as well as the portion of indigenous people who refuse to be accultured. Additionally, Ecuador has become one of the region's main recipients of refugees, especially from Colombia and Venezuela.
Income inequality is also a cause for social divide in Ecuador. In the 2000s and 2010s social spending to combat inequality increased as a result of the petroleum boom. Nevertheless, the decline in the price of oil has led income inequality to rise again.
Ecuador performs in the mid-range with regard to Gender Equality. In 2020, a reform to the Elections and Policial Organizations Organic Law was passed to strengthen political gender equality through temporary special measures. Women's representation in Congress surpassed 38 per cent after the 2021 elections, placing the country among the top 50 countries globally on this measure. Numerous barriers to women's development persist, including high rates of intimate partner violence, domestic violence, femicide and other forms of gender-based violence. Other challenges include early and adolescent pregnancy and discrimination based on gender stereotypes. Despite a Constitutional Court ruling on the decriminalization of abortion in cases of rape, restrictions to access this service and post-abortion health care continue.
In the coming years, it will be important to watch Ecuador's performance in Rights and Rule of Law, especially in light of the government's increasing use of emergency powers and the military to contain violent crime. Representation will also be an important category to observe, given the potential impact of the 2023 dissolution of Congress and early legislative elections.
Monthly Event Reports
Explore past monthly event reports
GSoD Indices Data 2013-2022
Basic Information
Population
17 888 470
System of government
Presidential system
Head of government
President Guillermo Lasso (since 2021)
Head of government party
CREO (Creating Opportunities Movement)
Electoral system for lower or single chamber
List Proportional Representation
Women in lower or single chamber
38.7%
Women in upper chamber
Not applicable
Last legislative election
2021
Head of state
President Guillermo Lasso
Selection process for head of state
Direct election (modified two-round)
Latest Universal Periodic Review (UPR) date
01/05/2017
Latest Universal Periodic Review (UPR) percentage of recommendations supported
89.01%
Human Rights Treaties
State party
Signatory
No action
United Nations Human Right Treaties
International Covenant on Civil and Political Rights
International Covenant on Economic, Social and Cultural Rights
International Convention on the Elimination of All Forms of Racial Discrimination
Convention on the Elimination of Discrimination Against Women
Convention against Torture and Other Cruel, Inhuman and Degrading Treatment or Punishment
Convention on the Rights of the Child
International Convention on Protection of the Rights of All Migrant Workers and Members of Their Families
International Convention for the Protection of All Persons from Enforced Disappearance 
International Convention on the Rights of Persons with Disabilities
International Labour Organisation Treaties
Forced Labour Convention
Freedom of Association and Protection of the Right to Organise Convention
Right to Organise and Collective Bargaining Convention
Equal Remuneration Convention
Abolition of Forced Labour Convention
Discrimination (Employment and Occupation) Convention
Convention concerning Minimum Age for Admission to Employment
Worst Forms of Child Labour Convention
Regional Treaties
American Convention on Human Rights
Additional Protocol to the American Convention on Human Rights in the Area of Economic, Social and Cultural Rights
Categories of Democratic Performance
Global State of Democracy Indices
Hover over the trend lines to see the exact data points across the years
Explore the indices
Representation
high 0.7-1.0
mid 0.4-0.7
low 0.0-0.4
Rights
high 0.7-1.0
mid 0.4-0.7
low 0.0-0.4
Rule of Law
high 0.7-1.0
mid 0.4-0.7
low 0.0-0.4
Participation
high 0.7-1.0
mid 0.4-0.7
low 0.0-0.4
Annual value
Factors of Democratic Performance Over Time
Use the slider below to see how democratic performance has changed over time