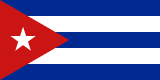 Cuba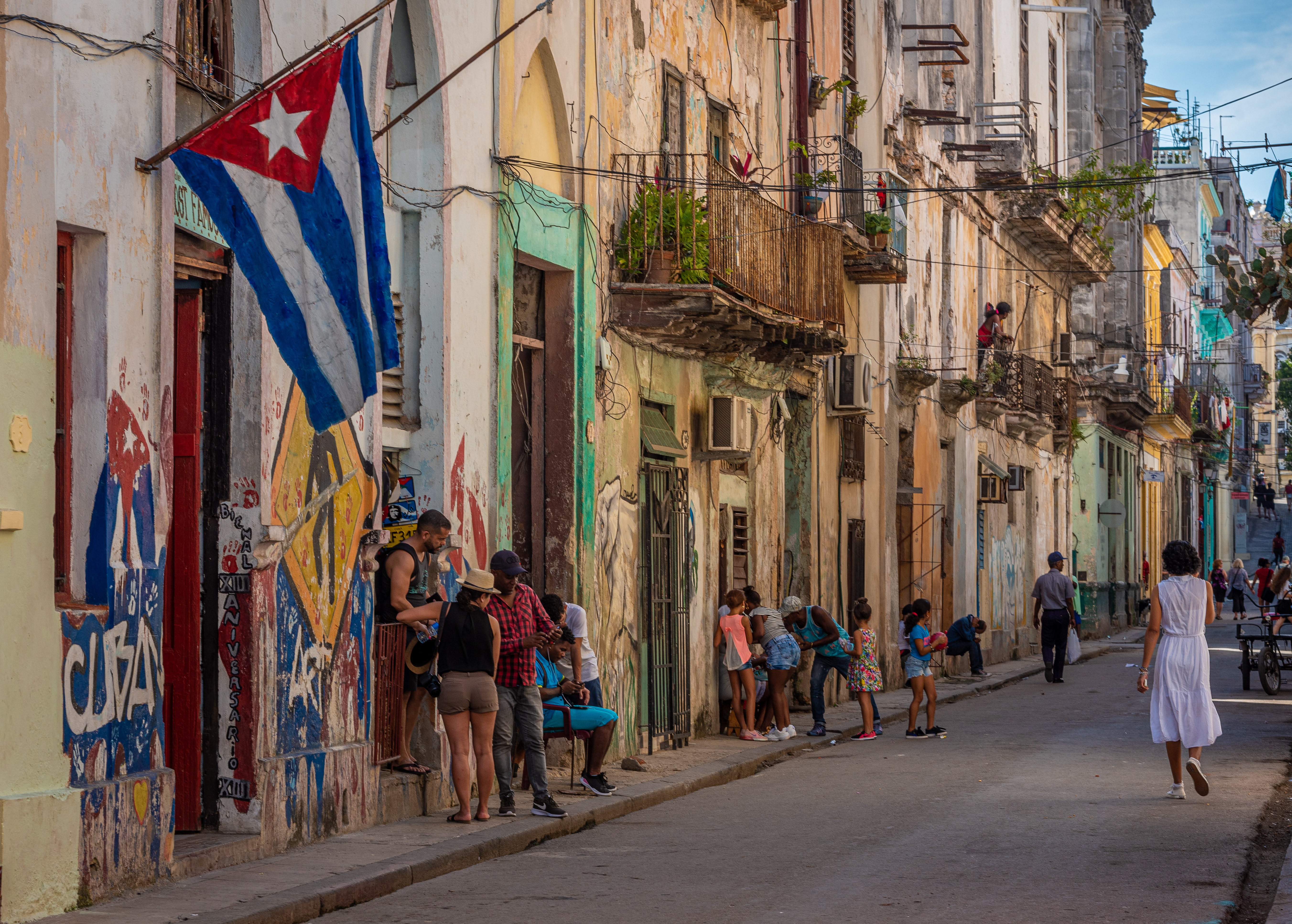 Cuba, an island state in the Caribbean, exhibits low performance in all categories of the Global State of Democracy (GSoD) framework, especially Representation and Rights. It is ranked in the bottom 25 per cent of the world in the large majority of GSoD measures of democracy, as it does not hold multiparty competitive elections and limits civil liberties. Cuba has a small and centrally planned economy , whose main exports include commodities such as rolled tobacco, raw sugar, and hard liquor. It is largely dependent on tourism and health care services and imports 80 per cent of what it consumes. Historically, Cuba's low democratic scores were contrasted with medium to high levels in the Human Development Index. However, in the last few years, the country's life expectancy and welfare have decreased, while emigration is at a level not seen since the 1960s.
Since the triumph of the 1959 Revolution, during which Fidel Castro and his allies toppled the Fulgencio Batista dictatorship, Cuba has been ruled by the Communist Party. Widely supported during most of the Cold War, the one-party regime started to experience discontent in the 1990s when the Soviet Union -whose subsidies constituted 21.2 per cent of Cuba's GNP between 1986 and 1990- collapsed and ended its support to the island. A "special period" of severe economic crisis marked by food rationing, energy cuts, fuel shortages and mass migration followed. Opposition to the regime and independent civic movements began to grow as a result.
The majority of Cuba's population self identifies as white and of European descent (64.1 per cent), and the country also has a significant mulatto (26.6 per cent) and black population (9.3 per cent). While most of the country's original indigenous inhabitants (Taino) became virtually extinct after European settlement, research indicates that some fled into the mountains and intermarried. Evidence of the community's continuing presence is still apparent, especially in the Oriente region of the country. After the Revolution, however, the Communist government instilled a singular mindset of 'Cubanness,' rejecting the idea of separate racial identities. More recently, economic crises and reforms have brought about increased inequality along clearly visible racial lines.
Cuba has been an early leader in recognizing gender equality, boasting high rates of women attaining higher education. Women's rates of representation in parliament are also amongst the world's best; Cuba also legalized abortion in 1965. High performance on gender equality is also reflected in GSoDI data. Nevertheless, systemic issues – the unequal distribution of economic activities and gender-based violence – continue to be problematic.
In the last decade, the government implemented economic reforms to diversify its strictly regulated economy, encourage private business and unify its dual currencies. Economic stagnation, rising inflation and a sharp drop in tourism during the COVID-19 pandemic, however, sparked significant protests against scarcity and the lack of political rights in 2021. In response, the government violently crushed protests and introduced a new Constitution, which recognizes private property, promotes foreign investment as important for development, and forbids discrimination based on sexual orientation. Amendments did not extend to the political system, which continues to ban political parties and campaigning, and where voters are limited to selecting representatives from the only official party, the Communist Party. Looking ahead, it will be important to watch economic growth and basic welfare as indicators of public satisfaction with the regime.
Monthly Event Reports
Explore past monthly event reports
GSoD Indices Data 2013-2022
Basic Information
Population
11 317 500
System of government
Communist Party-Led State
Head of government
Prime Minister Manuel Marrero Cruz (since 2019)
Head of government party
Communist Party of Cuba
Electoral system for lower or single chamber
Two-Round System
Women in lower or single chamber
53.4%
Women in upper chamber
Not applicable
Last legislative election
2018
Head of state
President Miguel Díaz-Canel
Selection process for head of state
Indirect election (assembly)
Latest Universal Periodic Review (UPR) date
16/05/2018
Latest Universal Periodic Review (UPR) percentage of recommendations supported
66.08%
Human Rights Treaties
State party
Signatory
No action
United Nations Human Right Treaties
International Covenant on Civil and Political Rights
International Covenant on Economic, Social and Cultural Rights
International Convention on the Elimination of All Forms of Racial Discrimination
Convention on the Elimination of Discrimination Against Women
Convention against Torture and Other Cruel, Inhuman and Degrading Treatment or Punishment
Convention on the Rights of the Child
International Convention on Protection of the Rights of All Migrant Workers and Members of Their Families
International Convention for the Protection of All Persons from Enforced Disappearance 
International Convention on the Rights of Persons with Disabilities
International Labour Organisation Treaties
Forced Labour Convention
Freedom of Association and Protection of the Right to Organise Convention
Right to Organise and Collective Bargaining Convention
Equal Remuneration Convention
Abolition of Forced Labour Convention
Discrimination (Employment and Occupation) Convention
Convention concerning Minimum Age for Admission to Employment
Worst Forms of Child Labour Convention
Categories of Democratic Performance
Representation
Rights
Rule of law
Participation
Global State of Democracy Indices
Hover over the trend lines to see the exact data points across the years
Explore the indices
Representation
high 0.7-1.0
mid 0.4-0.7
low 0.0-0.4
Rights
high 0.7-1.0
mid 0.4-0.7
low 0.0-0.4
Rule of Law
high 0.7-1.0
mid 0.4-0.7
low 0.0-0.4
Participation
high 0.7-1.0
mid 0.4-0.7
low 0.0-0.4
Annual value
Factors of Democratic Performance Over Time
Use the slider below to see how democratic performance has changed over time
Democracy Notes & Commentary