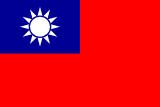 Taiwan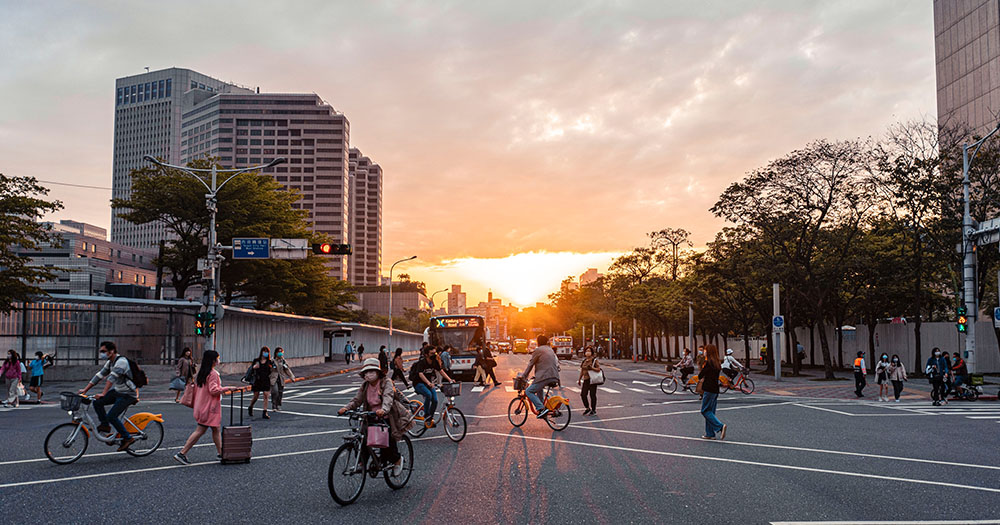 Taiwan, officially the Republic of China (ROC), has been a mid-range performing democracy since its transition from authoritarianism to multiparty democracy in 1996. The island has been governed independently of mainland China since 1949, following the Chinese civil war in which Nationalists fled the mainland after losing ground to Mao Zedong's communist forces. Taiwan has a highly developed free-market economy that is largely driven by export-oriented industrial manufacturing. Taiwan maintains formal diplomatic relations with only 15 nations around the world and is not a member of the United Nations due to long-standing territorial disputes with the People's Republic of China – which still considers Taiwan part of its territory. Taiwan, with a population of approximately 23 million, maintains its stance as a sovereign and independent state under the current leadership of the Democratic Progressive Party (DPP). Taipei regularly protests its exclusion from international organizations and is also not a member of the World Health Organization, despite gaining widespread recognition for the successful handling of the coronavirus pandemic.
The GSoD Indices from 2020 classify Taiwan as a mid-performing democracy, with particularly high levels of Representative Government (0.87) compared to the world (0.55) average. In particular, Taiwan scores high marks in holding clean elections and protecting civil liberties. The island also boasts one of Asia's most vibrant civil societies. However, in the last five years, there have been moderate declines in several attributes, including Social Group Equality.
National identity has surfaced as a salient issue since Taiwan's democratic transition. Ethnic cleavages between native Taiwanese and those who retreated from the mainland during the 1940s have manifested into the current factions of the pro-unification Kuomintang (KMT) party and the ruling pro-independence Democratic Progressive Party (DPP). The continuing polarization between the two parties has made the independence and unification issue more prominent and has had decisive impacts on the political attitudes and behavior of Taiwan voters. This partisan identification is also reflected in voters' positions on economic cross-strait relations between China and Taiwan as exemplified by the youth-led Sunflower Movement in 2014 opposing a proposed free trade agreement with China. While the majority of Taiwan's population are Han Chinese, Taiwan also has a sizeable indigenous minority of Austronesian descent that make up around 2 % of its population. While not actively excluded from politics, they are still economically and socially marginalized in modern-day Taiwan and continue to fight for land rights and cultural recognition. Indigenous people have six reserved seats set aside for them in parliament yet are considered pigeonholed in that they cannot run outside the reserved seat system. Taiwan's indigenous people have traditionally been considered an "iron vote" for the KMT party due to KMT's longstanding political and socio-economic ties with the communities, although this has been shifting in recent years.
Over the next few years, Taiwan's democracy will continue to face increasing political, economic, and military pressures from China. Concerning developments to watch include Chinese efforts to influence and undermine Taiwan's policymaking, media and democratic institutions through, for example, disinformation campaigns and exerted pressure on Taiwanese media owners, leaving media outlets vulnerable to censorship. Relatedly, Taiwan will need to carefully navigate cross-strait relations in the lead up to the 2024 presidential elections. Lastly, despite positive steps taken toward tightening the enforcement of anti-corruption laws, corruption remains a problem in Taiwan. Taiwan's judicial independence will continue to play a key role in battling corruption – alongside public and civil society's increased oversight of government officials and lawmakers. More transparent laws aimed at regulating the connection between business and politicians will also serve as an important tool for anti-corruption reform.
Monthly Updates
Explore past monthly updates
GSoD Indices Data 2012-2021
Basic Information
Population
23 894 394
System of government
Semi-Presidential system
Head of government
Prime Minister Su Tseng-chang (since 2019)
Head of government party
Democratic Progressive Party
Electoral system for lower or single chamber
Parallel
Women in lower or single chamber
42.0%
Women in upper chamber
Not applicable
Last legislative election
2020
Effective number of political parties
3.32
Head of state
President Tsai Ing-wen
Selection process for head of state
Direct election (plurality)
Attributes Over Time