Nigeria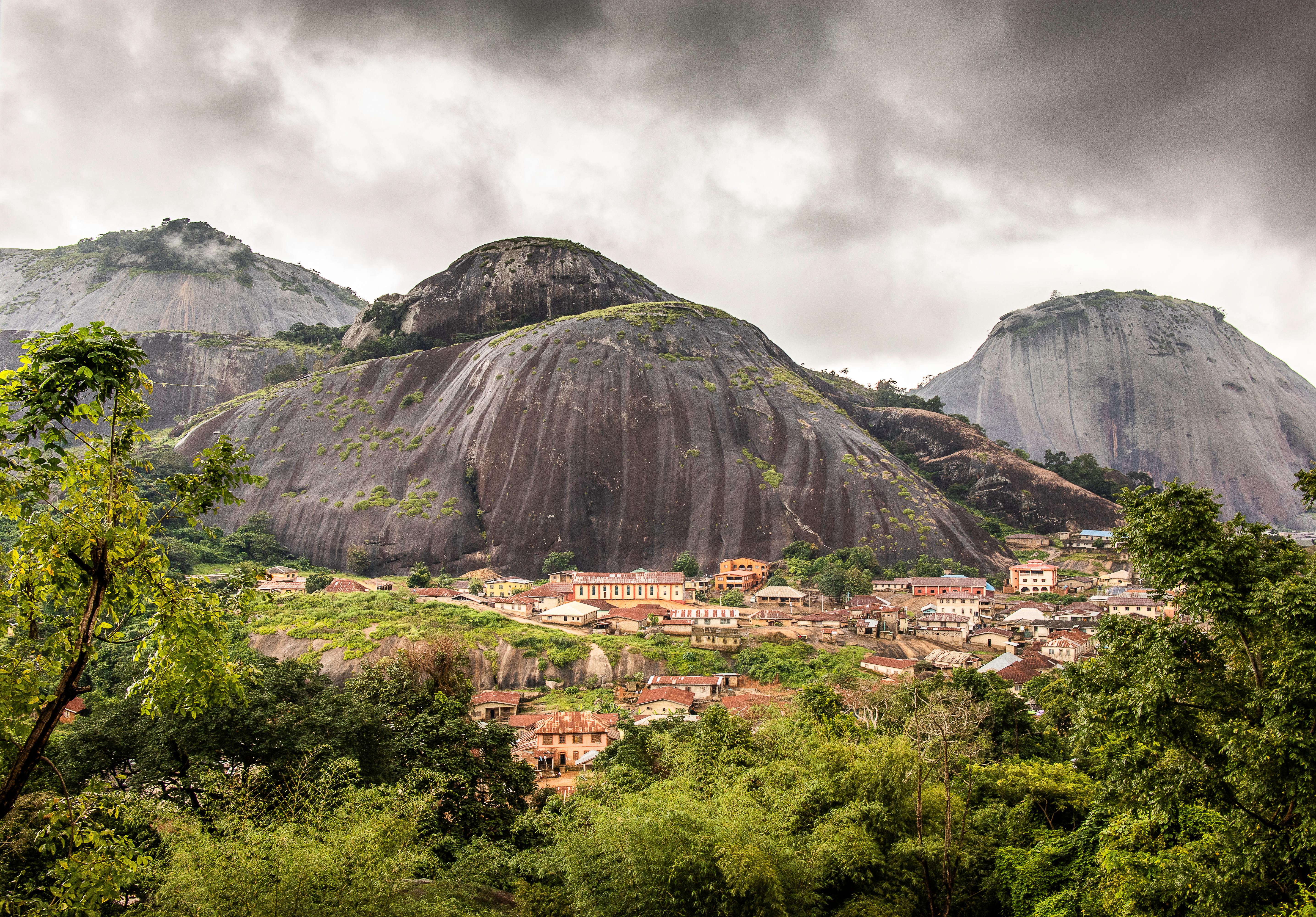 Nigeria is a lower-middle income country in West Africa that performs in the mid-range with regard to Representation, Rights and Participation and in the low range for Rule of Law. It falls in the top 25 per cent of countries in the world in Civic Engagement but is in the bottom 25 per cent for several other factors related mainly to Rights. Between 2017 and 2022, the country saw declines in Credible Elections, Elected Government, Effective Parliament, and Access to Justice; there were no notable improvements during this period. Nigeria's history of civilian governance has been chequered with periods of authoritarian military rule, and its 2019 election was negatively impacted by logistical problems, irregularities, and violence. The country has the largest population in Africa and the seventh largest globally. Its economy relies on oil production, and other important sectors include agriculture and manufacturing.
Present-day Nigeria was long-dominated by powerful kingdoms, including the Hausa in the north and the Yoruba in the south. It came under British control in the late 19th century. Nigeria secured its independence from Britain in 1960, but lasting legacies from colonialism persist and shape the political landscape. Contemporary political issues play out along religious, ethnic, and gender lines, which are exacerbated by the legacy of colonial-era divide-and-rule policies.
Nigeria is about evenly divided between Christians and Muslims, and this schism characterises the political challenges facing the Nigerian state; it was one aspect of the Biafran Civil War (1967-1970). Since 2009, Nigeria has faced a protracted terrorist threat in the North by extremist Islamist groups, such as Boko Haram, which seek to establish an Islamic state. The country is also ethnically plural with hundreds of different groups, of which the four main ones are the Yoruba, Hausa, Igbo, and Fulani. Finally, Nigerian women and girls face significant inequities—as well as violence at the hands of groups like Boko Haram—and LGBTQIA+ people experience very high levels of prejudice.
Additionally, Nigeria faces sectarian threats and organised crime in its central and northwest regions, where criminal gangs loot villages, kidnap for ransom, and engage in cattle raiding. Nigeria's economic hub in the south, the oil-rich Niger Delta region, has endured intractable inter- and intra-communal violence and conflict due to competition to control oil resources (including violent resistance to foreign oil companies), poor governance, and grievances with the allegedly ethnically discriminatory development policy of the central government. Poverty is a significant issue and is spatially concentrated in the north of the country, which is one of several reasons for Boko Haram's emergence. The insecurity caused by these conflicts, coupled with the presence of endemic corruption, continues to strain the Nigerian economy.
The democratic health of Nigeria depends on the commitment by office bearers to tackle the entrenched corruption in the public sector and ensure transparent election processes. As a result, the Absence of Corruption and Credible Elections factors are worth watching in the future. Rights should also be watched, especially in light of persistent security threats and unequal social development throughout the country. Nigeria faces great instability on many fronts – politically, economically, and socially – and its prospects for positive democratic and human rights growth will depend on a diligent and dedicated leadership that is able to tackle these myriad issues.
Monthly Event Reports
Explore past monthly event reports
GSoD Indices Data 2013-2022
Basic Information
Population
213 401 323
System of government
Presidential system
Head of government
President Ahmed Bola Tinubu (since 2023)
Head of government party
All Progressives Congress
Electoral system for lower or single chamber
First Past the Post
Women in lower or single chamber
3.9%
Women in upper chamber
2.8%
Last legislative election
2023
Effective number of political parties
2.76
Head of state
President Ahmed Bola Tinubu
Selection process for head of state
Direct election (two-round majority, with minimum regional distribution of the vote needed to win in first round)
Latest Universal Periodic Review (UPR) date
06/11/2018
Latest Universal Periodic Review (UPR) percentage of recommendations supported
82.76%
Human Rights Treaties
State party
Signatory
No action
United Nations Human Right Treaties
International Covenant on Civil and Political Rights
International Covenant on Economic, Social and Cultural Rights
International Convention on the Elimination of All Forms of Racial Discrimination
Convention on the Elimination of Discrimination Against Women
Convention against Torture and Other Cruel, Inhuman and Degrading Treatment or Punishment
Convention on the Rights of the Child
International Convention on Protection of the Rights of All Migrant Workers and Members of Their Families
International Convention for the Protection of All Persons from Enforced Disappearance 
International Convention on the Rights of Persons with Disabilities
International Labour Organisation Treaties
Forced Labour Convention
Freedom of Association and Protection of the Right to Organise Convention
Right to Organise and Collective Bargaining Convention
Equal Remuneration Convention
Abolition of Forced Labour Convention
Discrimination (Employment and Occupation) Convention
Convention concerning Minimum Age for Admission to Employment
Worst Forms of Child Labour Convention
Regional Treaties
African Charter on Human and Peoples' Rights
Categories of Democratic Performance
Representation
Rights
Rule of law
Participation
Global State of Democracy Indices
Hover over the trend lines to see the exact data points across the years
Explore the indices
Representation
high 0.7-1.0
mid 0.4-0.7
low 0.0-0.4
Rights
high 0.7-1.0
mid 0.4-0.7
low 0.0-0.4
Rule of Law
high 0.7-1.0
mid 0.4-0.7
low 0.0-0.4
Participation
high 0.7-1.0
mid 0.4-0.7
low 0.0-0.4
Annual value
Factors of Democratic Performance Over Time
Use the slider below to see how democratic performance has changed over time