Luxembourg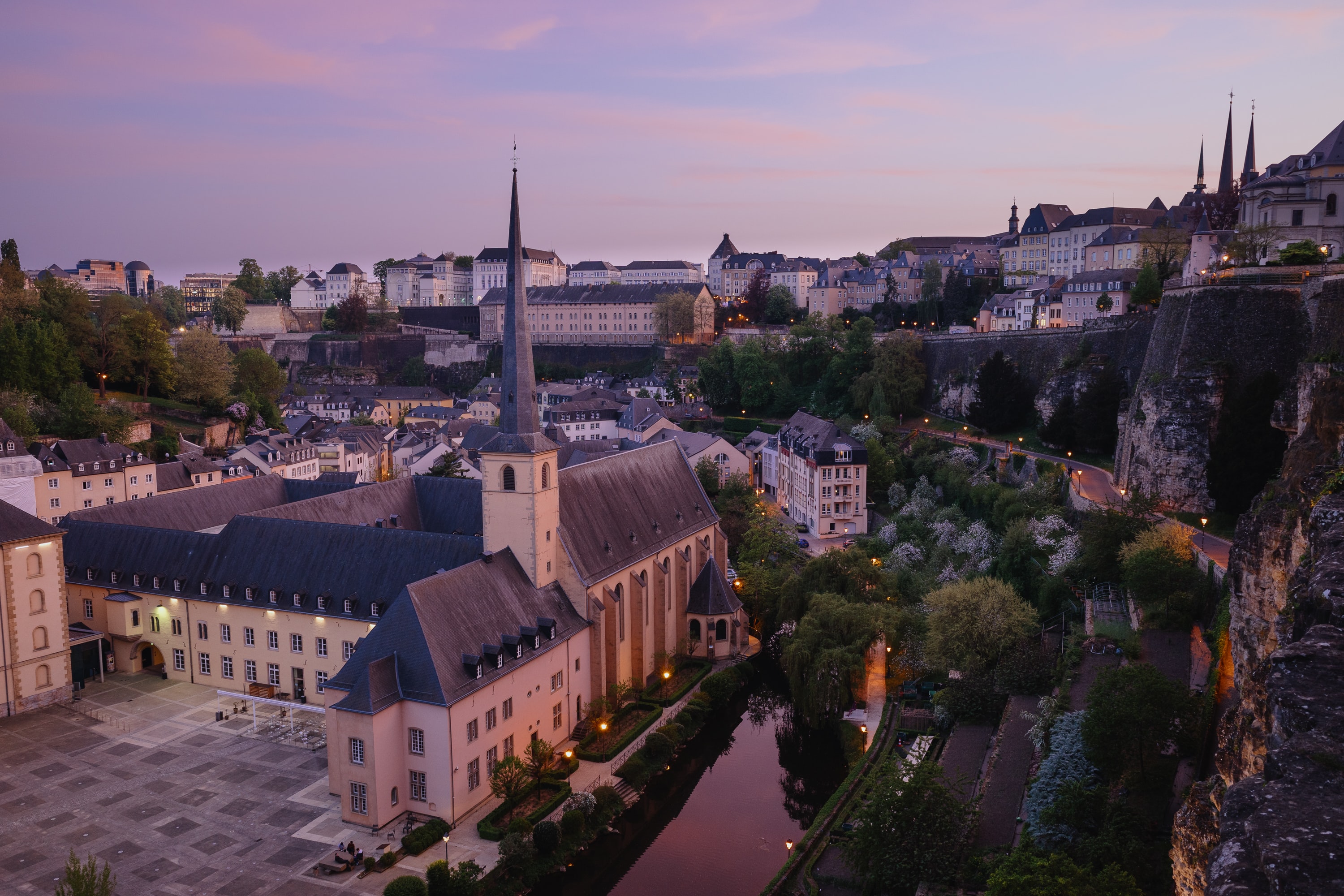 Luxembourg, formally known as the Grand Duchy of Luxembourg, is an overall high-performing democracy. The sub-attribute Electoral Participation of the Global State of Democracy Indices (GSoDI), however, has consistently shown a mid-range performance due to weak provisions in the country's compulsory voting system. The system makes an exception for those over the age of 75 and excludes non-citizens from voting in national elections – the latter of which is a growing demographic. On the other hand, Judicial Independence – the country's only other mid-performing sub-attribute – has shown the biggest improvement in the last five years, largely as a result of constitutional revisions. The Duchy is a founding member of the European Union (EU), United Nations, Organisation for Economic Co-operation and Development, and the North Atlantic Treaty Organization. It is one of the four institutional seats of the EU, hosting several of the body's vital agencies – notably the Court of Justice of the EU. Luxembourg has one of the highest GDP per capita in the world; it is an internationally renowned financial centre, relying heavily on banking and finance sectors while aiming for more economic diversification. Luxembourg is also home to a large share of non-citizens, hosts a significant foreign commuter population, and is known for its cultural and national diversity.
Politics in Luxembourg is particularly driven by its population growth and urbanization, which have given rise to a plethora of new issues such as mounting house prices. With its growing foreign-born population, both the government and the public continue to debate current laws regarding voting rights. Luxembourg does not allow non-citizens who are resident in the country to vote in national elections or referenda, meaning that more than 40% of the current population has no political representation at the national level. While some attempts at expanding voting rights for non-citizens have succeeded, they have not been universally welcomed, with full voting rights rejected in a non-binding referendum in 2015. This has also led to a renewed focus on nationalism and identity politics, including debates over the country's language. Luxembourg struggles with racism, which is perpetuated by the lack of data on ethnicity in the country. While the government has historically avoided collecting this data since the experience of Nazi occupation in World War II, some argue that today's avoidance might risk hindering the fight against hate speech and discrimination.
Looking ahead, while GSoDI attribute Judicial Independence has improved in recent years, several aspects of which it comprises – especially the independence of general prosecutors and anti-corruption laws – are areas to watch. Another concern is the insufficient government transparency in terms of public as well as press access to official government documents, which hinders Checks on Government. Additionally, Luxembourg's lack of data on racism and gaps in laws criminalizing hate speech and hate crimes remain a concern in the context of rising nationalism and identity politics. Accordingly, Social Rights and Equality may be a sub-attribute to watch. Lastly, Luxembourg struggles with environmental protection. The country has made significant progress with wastewater treatment, but poor ecological quality and the high risk of pollution from agricultural sources may impact biodiversity and public health over the years to come.
Stay tuned for updates for Luxembourg in the future
You can also explore other countries' monthly updates.
GSoD Indices Data 2012-2021
Basic Information
Population
639 070
System of government
Parliamentary system
Head of government
Prime Minister Xavier Bettel (since 2013)
Head of government party
Democratic Party (DP)
Electoral system for lower or single chamber
List Proportional Representation
Women in lower or single chamber
33.3%
Women in upper chamber
Not applicable
Last legislative election
2018
Effective number of political parties
5.58
Head of state
Grand Duke Henri
Selection process for head of state
Hereditary or election by hereditary state rulers
Latest Universal Periodic Review (UPR) date
18/01/2018
Latest Universal Periodic Review (UPR) percentage of recommendations supported
54.22%
Human Rights Treaties
State party
Signatory
No action
United Nations Human Right Treaties
International Covenant on Civil and Political Rights
International Covenant on Economic, Social and Cultural Rights
International Convention on the Elimination of All Forms of Racial Discrimination
Convention on the Elimination of Discrimination Against Women
Convention against Torture and Other Cruel, Inhuman and Degrading Treatment or Punishment
Convention on the Rights of the Child
International Convention on Protection of the Rights of All Migrant Workers and Members of Their Families
International Convention for the Protection of All Persons from Enforced Disappearance 
International Convention on the Rights of Persons with Disabilities
International Labour Organisation Treaties
Forced Labour Convention
Freedom of Association and Protection of the Right to Organise Convention
Right to Organise and Collective Bargaining Convention
Equal Remuneration Convention
Abolition of Forced Labour Convention
Discrimination (Employment and Occupation) Convention
Convention concerning Minimum Age for Admission to Employment
Worst Forms of Child Labour Convention
Regional Treaties
Convention for the Protection of Human Rights and Fundamental Freedoms
Protocol to the Convention for the Protection of Human Rights and Fundamental Freedoms
Protocol No. 4 to the Convention for the Protection of Human Rights and Fundamental Freedoms
Protocol No. 6 to the Convention for the Protection of Human Rights and Fundamental Freedoms
Protocol No. 7 to the Convention for the Protection of Human Rights and Fundamental Freedoms
Protocol No. 12 to the Convention for the Protection of Human Rights and Fundamental Freedoms
Protocol No. 13 to the Convention for the Protection of Human Rights and Fundamental Freedoms
Early Warning System BETA
Low risk of democratic breakdown

(BETA)
Low risk of democratic backsliding

(BETA)
Attributes Over Time
Representative Government
Fundamental rights
Checks on government
Impartial administration
Participatory engagement