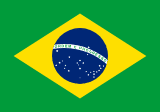 Brazil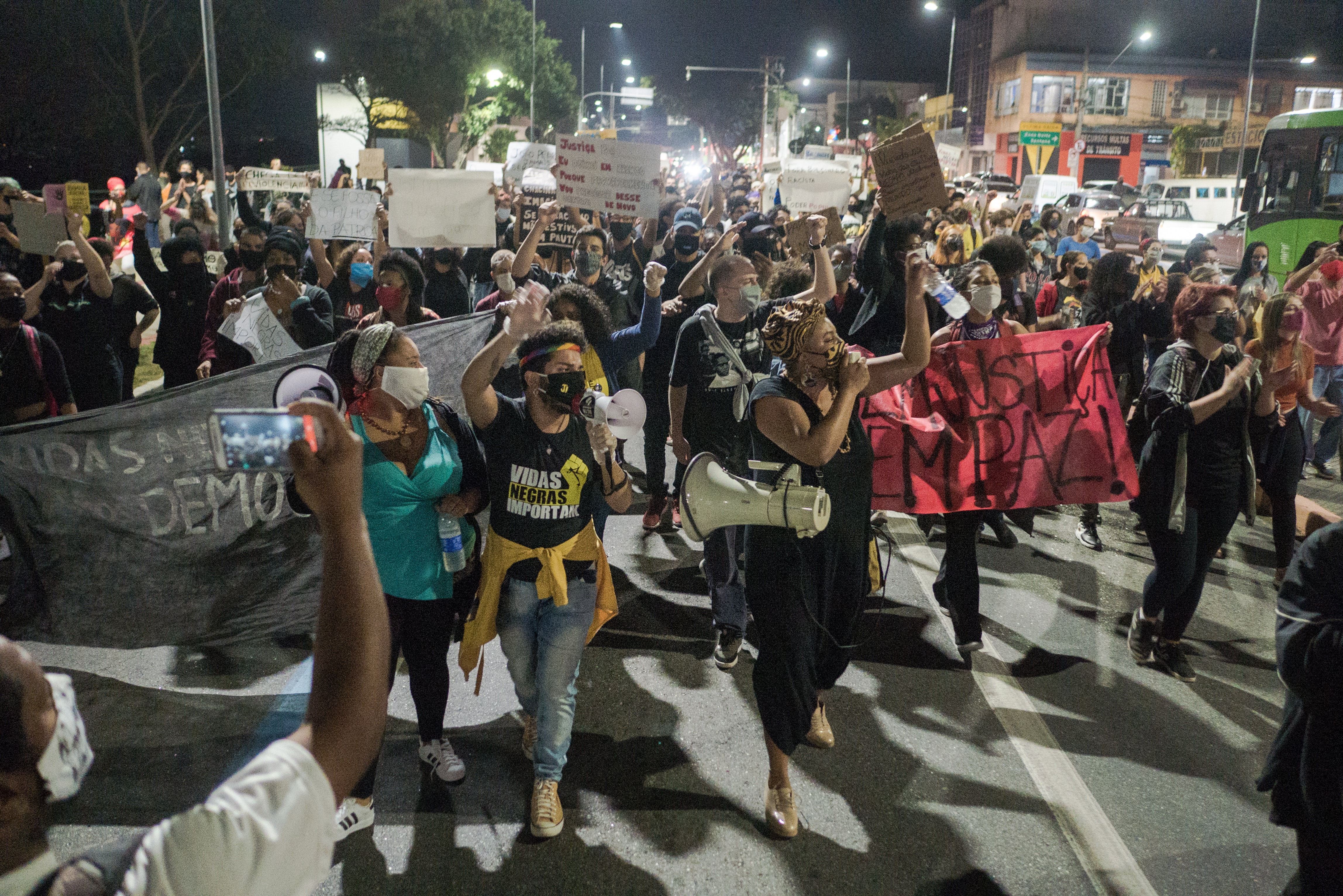 Brazil is a mid-performing democracy that has been experiencing democratic backsliding, since 2018, with particular acute declines in Civil Liberties, Effective Parliament and Media Integrity, manifested, among other aspects, in increasing attacks on freedom of expression and flaws in policy to guarantee personal security and accountability in cases of abuse. It boasts one of the world's largest economies – driven in particular by exports of soybeans, iron ore, and petroleum, as well as raw sugar, beef, poultry, and sulfate chemical woodpulp. Economic challenges and democratic backsliding have been the most significant features of politics in Brazil. Compared to five years ago, Brazil's democratic performance is lower across all five of the GSoDI's attributes. The declines are significant in the subattributes of Clean Elections, Judicial Independence and Civil Liberties.
Following the military dictatorship that lasted from 1964 to 1985, the early years of re-democratization were marked by hyperinflation, economic instability, political corruption, social inequality, and food insecurity. While these issues were mitigated to varying degrees of success between 1994 and 2019, the latent repercussions of the 2008 international economic crisis, the rise of far-right politics and the poor response to the COVID-19 pandemic have contributed not only to the return of many of these early problems but also to a marked increase in toxic political polarization, taken to the extreme in acts of violence in the context of elections, and ultimately to a deterioration of Brazilian democracy. At the same time, environmental protection has become even more important. The expansion of soybean and beef production and budget cuts to the federal agencies responsible for monitoring illegal logging activity in the Amazon region have contributed to an acceleration of deforestation in the Amazon.
Brazil is a multicultural and multi-racial country. The social dynamics between the different races that make up Brazil's demography, which are rooted in a history of slavery and marginalization of Black people, form a point of contention and are reflected in severe economic and social inequality. Brazil is one of the most violent countries in the continent, with thousands of people killed by the police every year – the majority of whom are Black men. White Brazilians make up almost half of the population, yet they hold almost twice as much wealth as non-whites, and three-quarters of people living below the poverty line are non-whites. Non-whites comprise the majority of the unemployed and the vast majority of inhabitants of favelas. Racial inequality is also reflected in political representation: even though non-whites are more than half of the population, only one quarter of Congress members are Black or of multi-racial background (Pardos). In addition to racial inequality, economic inequality has also been a historic feature of Brazilian society. Even though millions of Brazilians were lifted from poverty since the early 2000s, the top 10 per cent benefitted from most of this economic growth.
In the next five to ten years, the polarization between Workers' Party (PT) and right-wing parties that has been growing since 2014, can impact the performance of Free Political Parties, Elected Government and Clean Elections, as well as Civil Society and Electoral Participation. Polarization colors how citizens interpret and react to the re-emergence of issues such as inflation, inequality, and food insecurity as well as their perceptions of corruption. This rising polarization can produce two alarming outcomes: first, it can lead to a further increase in radicalization and violence from parts of the population, and second, to the alienation and political disengagement of other parts. A decrease in corruption allied with an increase in accountability could contribute to restore trust in political institutions and improve the Absence of Corruption subattribute and Participatory Engagement as a whole.
Monthly Updates
November 2022
The Superior Electoral Court (Tribunal Supremo Electoral) rejected a legal challenge from Bolsonaro's Liberal Party, aimed at invalidating the votes registered by certain voting machines used in the presidential election. The Court characterised the complaint as made in bad faith and imposed the party a fine of 22.9 million reais. While president Bolsonaro did not expressly concede defeat in the presidential election, his administration has initiated the transition process with president elect Lula's team.
October 2022
Lula won the second-round elections held on 30 October, narrowly defeating incumbent Jair Bolsonaro after an extremely polarizing race, in which voter turnout was 79.4 per cent of those registered. This follows the first round, in which neither Lula nor the incumbent attained the needed 50.0 per cent of votes. Thousands of Bolsonaro's supporters protested the results and blocked traffic, some even calling on the military to intervene. Almost two days after the election took place, Bolsonaro's administration acknowledged that the initiation of the transition process had been authorised. Increased tension resulted in acts of politically based violence prior to the run-off, including the fatal stabbing of a Lula supporter in September. Moreover, increased power to oversee online content and measures to combat disinformation by the Tribunal Supremo Electoral (TSE) have been criticized as overreach. In elections to congress, two Indigenous women were elected and, in a historic first, two trans women also won their parliamentary races. In the chamber of deputies, women's representation increased from 15.0 to 17.7 per cent, but in the senate it decreased to only 12.3 per cent. Lula will govern with a congress in which members of Bolsonaro's party make up the largest parliamentary group.
Explore past monthly updates
GSoD Indices Data 2012-2021
Basic Information
Population
213 993 440
System of government
Presidential system
Head of government
President Luiz Inácio Lula da Silva (since 2023)
Head of government party
Workers' Party (PT)
Electoral system for lower or single chamber
List Proportional Representation
Women in lower or single chamber
14.8%
Women in upper chamber
17.3%
Last legislative election
2022
Effective number of political parties
18.01
Head of state
President Luiz Inácio Lula da Silva
Selection process for head of state
Direct election (two-round majority)
Latest Universal Periodic Review (UPR) date
05/05/2017
Latest Universal Periodic Review (UPR) percentage of recommendations supported
98.37%
Human Rights Treaties
State party
Signatory
No action
United Nations Human Right Treaties
International Covenant on Civil and Political Rights
International Covenant on Economic, Social and Cultural Rights
International Convention on the Elimination of All Forms of Racial Discrimination
Convention on the Elimination of Discrimination Against Women
Convention against Torture and Other Cruel, Inhuman and Degrading Treatment or Punishment
Convention on the Rights of the Child
International Convention on Protection of the Rights of All Migrant Workers and Members of Their Families
International Convention for the Protection of All Persons from Enforced Disappearance 
International Convention on the Rights of Persons with Disabilities
International Labour Organisation Treaties
Forced Labour Convention
Freedom of Association and Protection of the Right to Organise Convention
Right to Organise and Collective Bargaining Convention
Equal Remuneration Convention
Abolition of Forced Labour Convention
Discrimination (Employment and Occupation) Convention
Convention concerning Minimum Age for Admission to Employment
Worst Forms of Child Labour Convention
Regional Treaties
American Convention on Human Rights
Additional Protocol to the American Convention on Human Rights in the Area of Economic, Social and Cultural Rights
Early Warning System BETA
Low risk of democratic breakdown

(BETA)
Currently experiencing democratic backsliding

(BETA)
Attributes Over Time