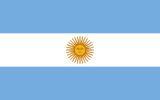 Argentina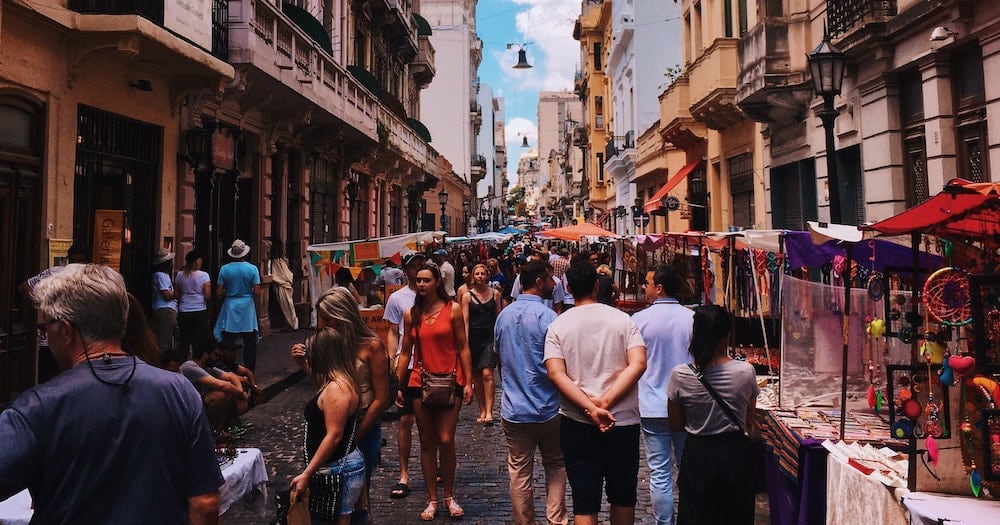 Argentina is a mid-performing democracy that has one of the largest economies in Latin America. Although an upper-middle income country with one of the highest Gross National Product (GNPs) in the region, poverty and inequality remain high. Argentina is a leading food producer and exporter with large-scale agricultural and livestock industries. The state of democracy in Argentina remains stable at a mid-range level of performance, with notably above average regional and global scores on Clean Elections and Civil Liberties. However, challenges posed by a deteriorating economy, continuous diminution in adherence to the rule of law and widespread corruption have led to a decline in Checks on Government and Impartial Administration in the last five years.
The majority of Argentina's population are of European descent (German, Italian and Spanish), and the country is home to Indigenous Peoples (Mapuche, Tehuelche, Qom, Wichí and Guaraní). The Indigenous Peoples have faced violent attacks, with many killed by Spanish colonizers. Since the middle of the 19th century, Argentina has faced repeated economic crises which have resulted in political instability, including several military coups d'état. Argentina is challenged by endemic corruption, low levels of public trust, political polarization and hyper-presidentialism, all of which have led to increasingly weak institutions. Over the years, Argentina's democratic performance has varied in line with fluctuating economic shocks that have produced anti-government sentiments and great ideological swings in the population. This is exemplified by the democratic decline - when in one week, Argentina had five different presidents in office - that began with the country's 2001 recession, which sparked a wave of protests against the government. The political instability and polarization witnessed in Argentina today is rooted in former President Juan Peron's Peronist movement, which is often characterized as pro-poor and pro-working class. Peron's approach to politics has had a lasting impact in a country where socio-economic factors such as education, income and class shape political identities. Divisions tend to fall between Peronists and non-Peronists, as well as within parties, between supporters of economically liberal and more conservative policies. While there are several emerging parties, Argentina's political landscape is dominated by the centre-left Justicialist Party (JP), the centrist Radical Civic Union (UCR) and - over the last decade - the centre-right alternative front Change, who have become an increasingly important political actor in challenging JP supremacy. This has contributed to the persistence of strong class cleavages, and divisions in Argentine society have deepened with each economic crisis, as poverty rises and political polarization intensifies.
In the coming years, the government's compliance to International Monetary Fund (IMF) agreement will need to be closely monitored, as any misstep could set the economy in default. Democracy is threatened by the growing economic crisis, which has been worsened by the Covid-19 pandemic. Corruption also remains a significant challenge, as systematic attempts to curb it have been undermined by politicization and ineffectiveness in the judicial system. The steep decline in adherence to the rule of law further challenges democratic governance in Argentina, especially following the use of emergency powers and the imposition of one of the strictest lockdowns in the world, which human rights organizations denounced for being violently enforced and for its disproportionate impact on marginalized communities. Limitations on freedom of expression have also been strongly criticized and caused journalists to raise concerns about the future of the free press in Argentina.
Monthly Updates
Explore past monthly updates
GSoD Indices Data 2012-2021
Basic Information
Population
45 808 750
System of government
Presidential system
Head of government
President Alberto Fernández (since 2019)
Head of government party
Justicialist Party
Electoral system for lower or single chamber
List Proportional Representation
Women in lower or single chamber
44.8%
Women in upper chamber
43.1%
Last legislative election
2021
Effective number of political parties
2.68
Head of state
President Alberto Fernández
Selection process for head of state
Direct election (modified two-round)
Latest Universal Periodic Review (UPR) date
06/11/2017
Latest Universal Periodic Review (UPR) percentage of recommendations supported
93.09%
Human Rights Treaties
State party
Signatory
No action
United Nations Human Right Treaties
International Covenant on Civil and Political Rights
International Covenant on Economic, Social and Cultural Rights
International Convention on the Elimination of All Forms of Racial Discrimination
Convention on the Elimination of Discrimination Against Women
Convention against Torture and Other Cruel, Inhuman and Degrading Treatment or Punishment
Convention on the Rights of the Child
International Convention on Protection of the Rights of All Migrant Workers and Members of Their Families
International Convention for the Protection of All Persons from Enforced Disappearance 
International Convention on the Rights of Persons with Disabilities
International Labour Organisation Treaties
Forced Labour Convention
Freedom of Association and Protection of the Right to Organise Convention
Right to Organise and Collective Bargaining Convention
Equal Remuneration Convention
Abolition of Forced Labour Convention
Discrimination (Employment and Occupation) Convention
Convention concerning Minimum Age for Admission to Employment
Worst Forms of Child Labour Convention
Regional Treaties
American Convention on Human Rights
Additional Protocol to the American Convention on Human Rights in the Area of Economic, Social and Cultural Rights
Early Warning System BETA
Low risk of democratic breakdown

(BETA)
Moderate risk of democratic backsliding

(BETA)
Attributes Over Time