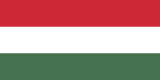 Hungary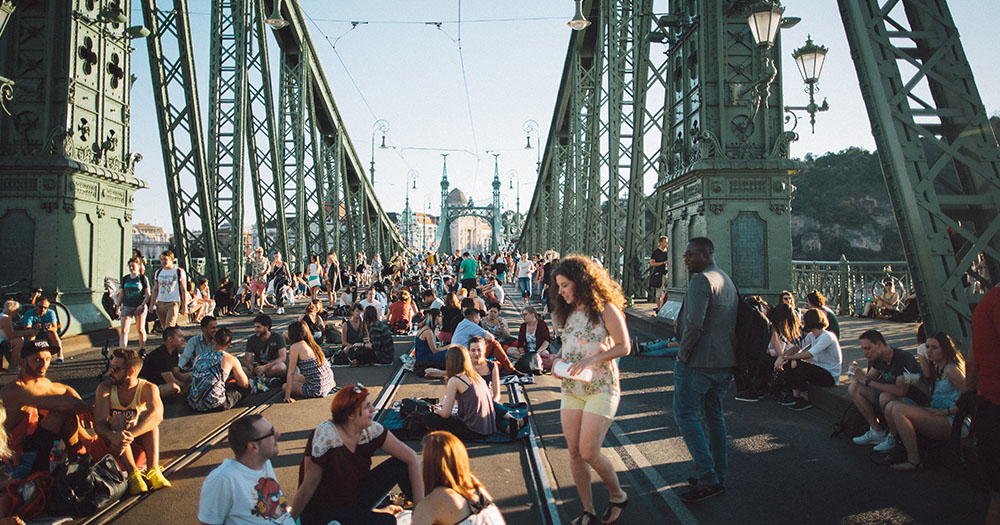 Hungary has been a democracy since the country's first free elections in May 1990 and currently performs at mid-range levels. Throughout the 1990s and early 2000s, Hungary's democratic performance and protection of human rights was among the highest in the world, but it has been experiencing democratic backsliding since 2010 and is now performing at only a mid-range level across all five attributes of democracy. In recent years, the ruling Fidesz party and its leader Viktor Orbán have become increasingly and openly illiberal and nationalistic.
The unpopularity of the Hungarian Socialist Party (MSZP) and the global financial crisis of 2008-2009 provided the opportunity for Fidesz and its nationalist orientation to return to power (dominantly this time) in 2010. While the economy is significantly reliant on trade with and transfers from the EU (which account themselves for 6-7% of GDP), a nationalistic economic policy has been central to Fidesz's political strategy.
The evolution of the Fidesz party over the past three decades provides a window into Hungarian politics more generally. The party began as a youth movement in opposition to the communist dictatorship and evolved over time to become increasingly right-wing in ideology. One of the main cleavages in Hungarian politics today is between the urban and rural areas, but this geographical polarization is in part a function of the ways in which the political parties have developed and the sources of support that they have decided to court. Rural voters already tended to be more conservative, but government media dominance and the (sometimes corrupt) distribution of EU-sourced public works funding have solidified Fidesz's dominance in rural areas.
Relative to other parts of Europe, a larger share of the Hungarian population lives in rural areas and small villages. Beginning with a legal change in 2012, Fidesz has also gained electoral support among ethnic Hungarians in neighboring countries who may vote by post in Hungarian elections. This provided an opportunity for Fidesz to build a sufficient electoral base outside the major cities – a strategy that has worked well in Hungary's electoral system that includes both single-member districts and seats allocated by proportional representation. Since 2014, gerrymandering of the electoral districts has packed opposition supporters into large urban districts, thus giving Fidesz's rural base disproportionate electoral clout. This has enabled the party to turn pluralities (or slim majorities) of the popular vote into supermajorities in the parliament (thus allowing for unilateral constitutional changes).
Fidesz's several terms in government under Viktor Orbán have coincided with significant declines in Hungary's performance across a wide range of indicators of democracy and human rights tracked by the Global State of Democracy Indices. Since 2010, there have been notable declines in Civil Liberties, most notably in Freedom of Religion and Freedom of Expression, though there has been an improvement in Personal Integrity and Security. Performance in Representative Government maintained a high level longer, but Clean Elections and Free Political Parties began to decline in 2013. Checks on Government have also suffered in recent years, with short and sharp declines in Effective Parliament and Judicial Independence accompanied by a steady decline in Media Integrity.
Hungary has been a backsliding democracy for more than a decade, but its performance may be stabilizing at a middling level on many indicators. The reelection of the Fidesz government for a fifth term starting in 2022 suggests that democratic backsliding will continue, but probably not to the extent that Hungary ceases to maintain the procedural aspects of electoral democracy. The most important areas to watch in the coming years are Media Integrity and Freedom of Expression. At this point, the horizontal checks on power from the judiciary and the legislature are severely weakened, and the media, though weak, are the most important remaining source of accountability for the government.
Monthly Updates
December 2022
The European Commission will withhold EUR 22 billion of Hungary's 2021-27 cohesion funds, intended to promote sustainable development for poorer member states. The move comes following Hungary's failure to conform with the Charter of Fundamental Rights, particularly related to academic freedoms, LGBTQIA+ rights and the asylum system. An additional EUR 6.3 billion were frozen until a set of conditions related to dealing with corruption are fulfilled. The EU also suspended EUR 5.8 billion in funds from Hungary's Covid-19 recovery fund, pending required changes in the country's judicial independence. The Commission's decision underpins the dispute between the EU's promotion of democratic values and Hungary's democratic backsliding. The EU's plan is a major setback for Hungary, and it aims to pressure the country to implement the required reforms. International IDEA's Global State of Democracy Indices classifies Hungary as a democratic backslider as of 2019 and as a severe backslider as of 2021.
September 2022
The Hungarian government has amended the existing abortion law, further restricting women's abortion rights in the country. The new law has been identified by civil society organizations in the country as yet another gradual step towards restricting abortion rights. In 2012, the current government adopted a new constitution, which includes a provision that states that "a foetus has to be protected from conception" and introduced stricter procedures such as banning the use of abortion pills – leaving women only with the option of the more traumatic surgical abortion.
Explore past monthly updates
GSoD Indices Data 2012-2021
Basic Information
Population
9 709 890
System of government
Parliamentary system
Head of government
Prime Minister Viktor Orbán (since 2010)
Head of government party
Fidesz
Electoral system for lower or single chamber
Mixed Member Proportional System
Women in lower or single chamber
14.10%
Women in upper chamber
Not applicable
Last legislative election
2022
Effective number of political parties
3.31
Head of state
President Katalin Novák
Selection process for head of state
Indirect election (assembly)
Latest Universal Periodic Review (UPR) date
02/11/2021
Latest Universal Periodic Review (UPR) percentage of recommendations supported
49.06%
Human Rights Treaties
State party
Signatory
No action
United Nations Human Right Treaties
International Covenant on Civil and Political Rights
International Covenant on Economic, Social and Cultural Rights
International Convention on the Elimination of All Forms of Racial Discrimination
Convention on the Elimination of Discrimination Against Women
Convention against Torture and Other Cruel, Inhuman and Degrading Treatment or Punishment
Convention on the Rights of the Child
International Convention on Protection of the Rights of All Migrant Workers and Members of Their Families
International Convention for the Protection of All Persons from Enforced Disappearance 
International Convention on the Rights of Persons with Disabilities
International Labour Organisation Treaties
Forced Labour Convention
Freedom of Association and Protection of the Right to Organise Convention
Right to Organise and Collective Bargaining Convention
Equal Remuneration Convention
Abolition of Forced Labour Convention
Discrimination (Employment and Occupation) Convention
Convention concerning Minimum Age for Admission to Employment
Worst Forms of Child Labour Convention
Regional Treaties
Convention for the Protection of Human Rights and Fundamental Freedoms
Protocol to the Convention for the Protection of Human Rights and Fundamental Freedoms
Protocol No. 4 to the Convention for the Protection of Human Rights and Fundamental Freedoms
Protocol No. 6 to the Convention for the Protection of Human Rights and Fundamental Freedoms
Protocol No. 7 to the Convention for the Protection of Human Rights and Fundamental Freedoms
Protocol No. 12 to the Convention for the Protection of Human Rights and Fundamental Freedoms
Protocol No. 13 to the Convention for the Protection of Human Rights and Fundamental Freedoms
Early Warning System BETA
Low risk of democratic breakdown

(BETA)
Currently experiencing democratic backsliding

(BETA)
Attributes Over Time