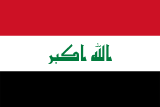 Iraq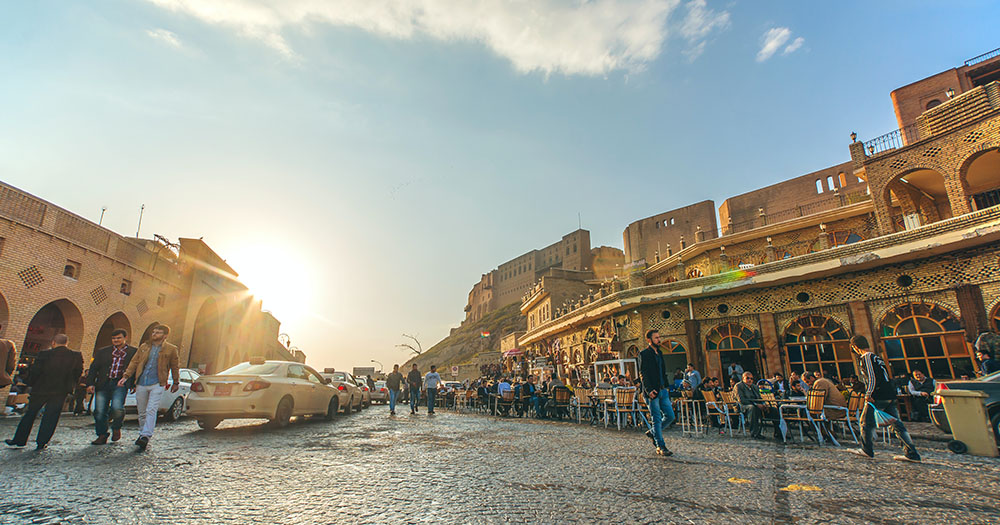 Iraq is a low-performing democracy. Competitive elections have taken place since 2005, following the US-led invasion that resulted in the fall of Saddam Hussein's authoritarian regime in 2003. Despite the promulgation of a new constitution and governance mechanisms after the invasion, a polarized and unstable political system and fragile democratic institutions remain. The Global State of Democracy Indices (GSoDI) classify Iraq as having low levels of Impartial Administration and Participatory Engagement. In the last five years, Iraq has experienced declines in the GSoDI sub-attributes of Effective Parliament and Judicial Independence and is among the bottom 25 per cent in the world when it comes to Fundamental Rights.
Iraq is a multi-ethnic country, characterized by politicized sectarian divisions, and its vast natural resources have fueled several local and international conflicts. Its population is largely Arab, although it is also home to numerous ethnic and religious minorities that have historically suffered from discrimination, persecution and displacement. The Iraqi economy is highly reliant on oil revenues, accounting for 42 per cent of its GDP and 85 per cent of the government's budget. Socio-economic development has been hampered by a precarious and unreliable state budget that is vulnerable to volatility in global oil prices. These fragilities are aggravated by rampant politically sanctioned corruption that prevents the use of oil revenues for public sector reform or service delivery, contributing to widespread poverty, economic stagnation, and absence of basic services for large sectors of its population. Iraq's muhasasa taifia consociational political system - adopted in the aftermath of 2003 US-led invasion - has led to ethnic-based patronage, enabling the division of public resources among ruling elites and their networks. Since its first national election in 2005, Iraq has been governed by successive Shia-led administrations that have consistently isolated the Sunni community. The salience of ethnicity in politics has been entrenched by the power-sharing arrangement, designed to accommodate various groups and political identities in allocating key governance positions to the main ethno-sectarian groups. This has allowed little space for the emergence of alternative forms of democratic governance and political identification outside this framework.
The lack of economic and social progress since the US-led invasion and occupation has generated widespread discontent with the ruling elites and distrust in the state and its institutions. The ethno-sectarian dynamics of the state coupled with weak institutional capacity have contributed to the fragmentation of Iraq's security sector, breeding complex interactions with hybrid non-state security actors. A lingering security crisis has impeded democratic governance in Iraq, with high levels of violence that continue to undermine personal integrity and security of its citizens. Iraq has been gripped by popular protests demanding reform, most notably the 2019 October Revolution, many of which have been met by state violence.
Given the context, Iraq's democratic achievements have been limited to the technical aspects of holding elections. Meanwhile, the recent delay in approving the new government caused by a year-long political deadlock has reduced the perceived effectiveness of the electoral process and calls for the need to watch the Representative Government attribute in the years to come. Furthermore, fundamental governance problems threaten the sustainability of the state. Urgent reforms are essential to address the socio-economic problems facing Iraq. Popular discontent remains high and will likely continue to rise until public grievances are addressed. The government's violent response to citizen dissatisfaction highlights the fragility of its democratic transition. Democratic institutions and processes need to be strengthened to address the array of public policy challenges. Civil liberties are violated daily and the general human rights situation remains a matter of concern to the international community. The lack of political progress and weak democratic institutions put the country at elevated risk of democratic breakdown.
Monthly Updates
Explore past monthly updates
GSoD Indices Data 2012-2021
Basic Information
Population
41 179 350
System of government
Parliamentary system
Head of government
Prime Minister Mohammed Shia' Al Sudani (since 2022)
Head of government party
Independent
Electoral system for lower or single chamber
Single Non-Transferable Vote
Women in lower or single chamber
28.9%
Women in upper chamber
Not applicable
Last legislative election
2021
Effective number of political parties
5.63
Head of state
President Abdul Latif Rashid
Selection process for head of state
Indirect election (assembly)
Latest Universal Periodic Review (UPR) date
11/11/2019
Latest Universal Periodic Review (UPR) percentage of recommendations supported
82.21%
Human Rights Treaties
State party
Signatory
No action
United Nations Human Right Treaties
International Covenant on Civil and Political Rights
International Covenant on Economic, Social and Cultural Rights
International Convention on the Elimination of All Forms of Racial Discrimination
Convention on the Elimination of Discrimination Against Women
Convention against Torture and Other Cruel, Inhuman and Degrading Treatment or Punishment
Convention on the Rights of the Child
International Convention on Protection of the Rights of All Migrant Workers and Members of Their Families
International Convention for the Protection of All Persons from Enforced Disappearance 
International Convention on the Rights of Persons with Disabilities
International Labour Organisation Treaties
Forced Labour Convention
Freedom of Association and Protection of the Right to Organise Convention
Right to Organise and Collective Bargaining Convention
Equal Remuneration Convention
Abolition of Forced Labour Convention
Discrimination (Employment and Occupation) Convention
Convention concerning Minimum Age for Admission to Employment
Worst Forms of Child Labour Convention
Regional Treaties
Arab Charter on Human Rights
Early Warning System BETA
Elevated risk of democratic breakdown

(BETA)
Moderate risk of democratic backsliding

(BETA)
Attributes Over Time