Latvia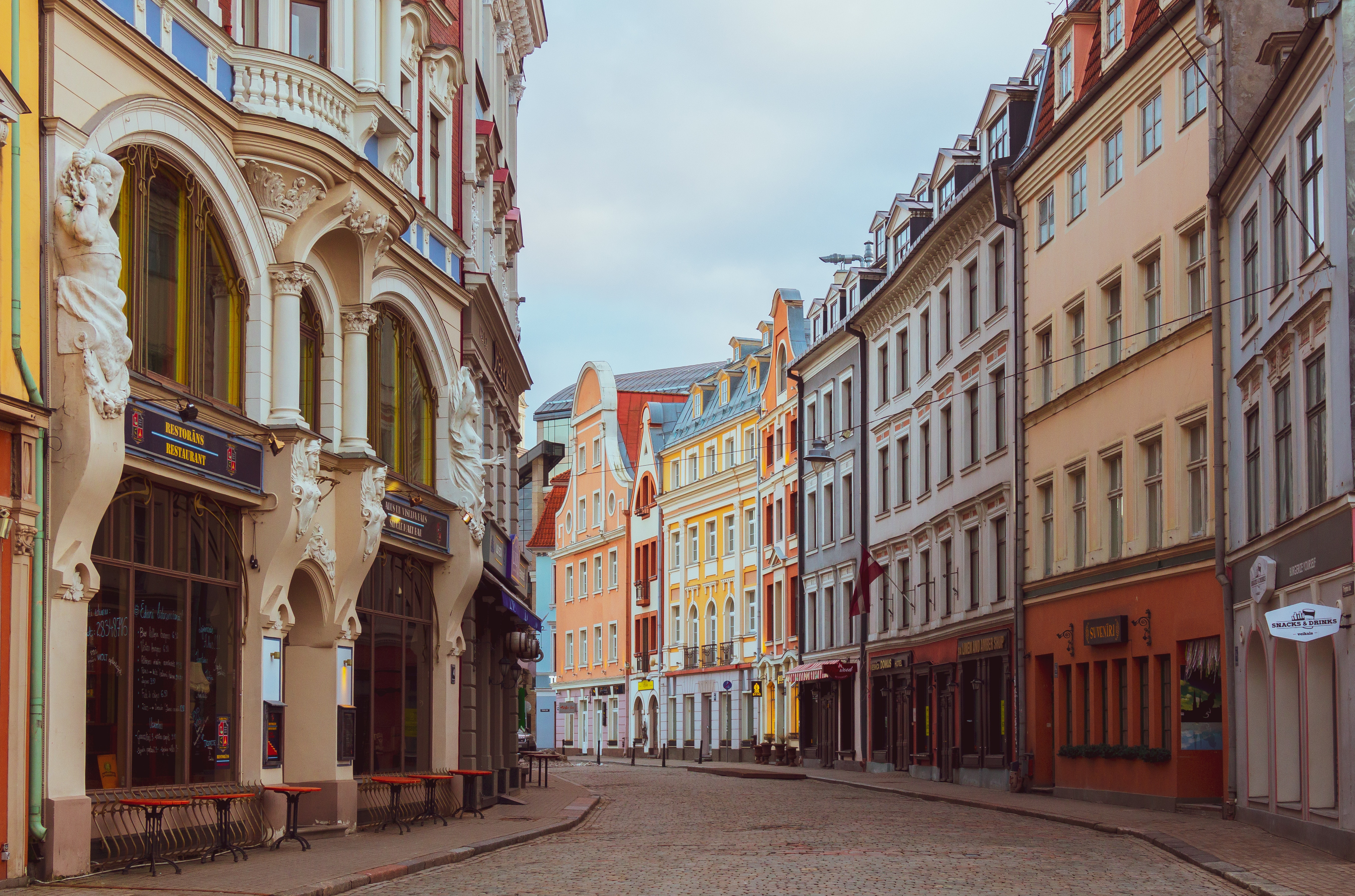 Latvia transitioned to democracy in 1991, when the country gained independence from the Soviet Union (USSR). It performs in the high range across all Global State of Democracy (GSoD) categories of democracy. It is amongst the world's top 25 per cent with regard to all factors, except for Inclusive Suffrage, Electoral Participation, Effective Parliament and Civic Engagement. Over the past five years, it has shown notable improvements in Rule of Law and Predictable Enforcement, with no significant declines. Latvia is a high-income country, although challenges to its economy and society emerge from de-population due to emigration, political corruption and above average levels of inequality.
Akin to the other Baltic states, the current political landscape in Latvia is shaped by the country's past under the Soviet Union. For instance, the Latvian language has become a marker in the drive to reinforce a national identity, creating dividing lines with the Russian-speaking populace, many of whom settled in Latvia during the time of the USSR and today constitute approximately one quarter of Latvia's population. Approximately 10 per cent of the population has non-citizen status, a legacy of the USSR, and is excluded from the right to vote, despite routes to naturalization and recent legislation which stipulates that no child born on the territory of Latvia is a non-citizen as of 2020. Despite signs of change, the geopolitical consequences of the Russian war of aggression in Ukraine have continued to feed this legacy of historical memory in Latvia. Simultaneously, while Latvia joined both the European Union and North Atlantic Treaty Organization in 2004, and the eurozone in 2014, support for regional integration is not necessarily deep-seated. Although Euroscepticism among politicians and political parties is rare, current issues in Latvian politics – such as emigration and the urban-rural divide – are often tied to European integration in the minds of the public. Relatedly, trust in government is notably low, as is voter turnout – which has stood between 55 and 59 per cent over the last decade. Low trust is exacerbated by cases of corruption in public procurement deals, including the 'Digitalgate' scandal which implicated several high-profile public officials. In addition, Latvia's banking sector has been buffeted by a string of money laundering scandals, which led to the closure of one of Latvia's biggest banks, ABLV, in 2018. Latvia also struggles with high inequality, where poverty is geographically concentrated in rural areas in the East, and is closely tied to poor social inclusion, including reduced access to good quality housing, health services, and education.
GSoD Indices data show that Latvia has consistently been a high performer on gender equality, leading Central and Eastern European countries. Nevertheless, sexual violence, unequal distribution of unpaid care, gaps in wages and access to education and decision-making – political, economic and social – are among the challenges that persist in attaining gender equality.
Looking ahead, it will be important to watch Absence of Corruption, which has continuously fluctuated over time in Latvia. Whether sincere anti-corruption reform efforts to address the prosecution of corruption and improve political and business integrity are put and held in place remains to be seen.
Monthly Event Reports
Explore past monthly event reports
GSoD Indices Data 2013-2022
Basic Information
Population
1 883 160
System of government
Parliamentary system
Head of government
Prime Minister Krišjānis Kariņš (since 2019)
Head of government party
New Unity
Electoral system for lower or single chamber
List Proportional Representation
Women in lower or single chamber
30.0%
Women in upper chamber
Not applicable
Last legislative election
2022
Effective number of political parties
10.34
Head of state
President Egils Levits
Selection process for head of state
Indirect election (assembly)
Latest Universal Periodic Review (UPR) date
11/05/2021
Latest Universal Periodic Review (UPR) percentage of recommendations supported
59.43%
Human Rights Treaties
State party
Signatory
No action
United Nations Human Right Treaties
International Covenant on Civil and Political Rights
International Covenant on Economic, Social and Cultural Rights
International Convention on the Elimination of All Forms of Racial Discrimination
Convention on the Elimination of Discrimination Against Women
Convention against Torture and Other Cruel, Inhuman and Degrading Treatment or Punishment
Convention on the Rights of the Child
International Convention on Protection of the Rights of All Migrant Workers and Members of Their Families
International Convention for the Protection of All Persons from Enforced Disappearance 
International Convention on the Rights of Persons with Disabilities
International Labour Organisation Treaties
Forced Labour Convention
Freedom of Association and Protection of the Right to Organise Convention
Right to Organise and Collective Bargaining Convention
Equal Remuneration Convention
Abolition of Forced Labour Convention
Discrimination (Employment and Occupation) Convention
Convention concerning Minimum Age for Admission to Employment
Worst Forms of Child Labour Convention
Regional Treaties
Convention for the Protection of Human Rights and Fundamental Freedoms
Protocol to the Convention for the Protection of Human Rights and Fundamental Freedoms
Protocol No. 4 to the Convention for the Protection of Human Rights and Fundamental Freedoms
Protocol No. 6 to the Convention for the Protection of Human Rights and Fundamental Freedoms
Protocol No. 7 to the Convention for the Protection of Human Rights and Fundamental Freedoms
Protocol No. 12 to the Convention for the Protection of Human Rights and Fundamental Freedoms
Protocol No. 13 to the Convention for the Protection of Human Rights and Fundamental Freedoms
Categories of Democratic Performance
Global State of Democracy Indices
Hover over the trend lines to see the exact data points across the years
Explore the indices
Representation
high 0.7-1.0
mid 0.4-0.7
low 0.0-0.4
Rights
high 0.7-1.0
mid 0.4-0.7
low 0.0-0.4
Rule of Law
high 0.7-1.0
mid 0.4-0.7
low 0.0-0.4
Participation
high 0.7-1.0
mid 0.4-0.7
low 0.0-0.4
Annual value
Factors of Democratic Performance Over Time
Use the slider below to see how democratic performance has changed over time