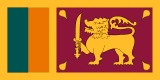 Sri Lanka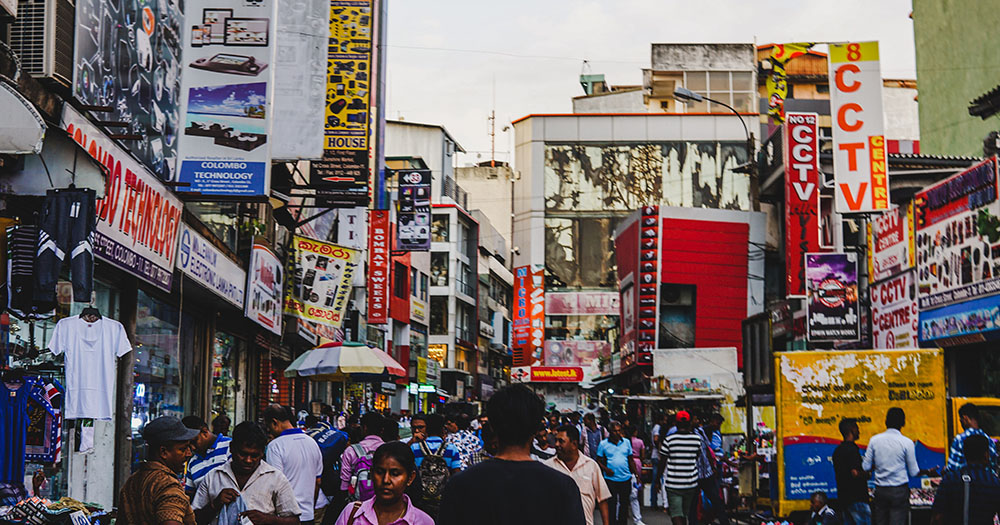 Sri Lanka is a mid-range performing democracy, and over the last five years it has suffered from severe declines in Checks on Government, Impartial Administration, and Civil Society Participation. As of 2021, Sri Lanka is backsliding democracy. These declines have occurred over a span of time in which members of the Rajapaksa family have been in key positions of power, including five members in the Cabinet and several others in junior ministerial positions and heading state-run institutions. Although Prime Minister and former two-time President Mahinda Rajapaksa gained overwhelming popularity for ending the 26-year-long civil war in 2009 through a military victory that saw the demise of the infamous leader of the Liberation Tigers of Tamil Eelam (LTTE), Vellupillai Prabhakaran, his brother Gotabaya's stint as President has been marred by the worst economic crisis the country has experienced since independence.
British colonizers left behind a divided island in 1948, having stoked pre-existing power struggles between the majority Sinhalese and minority Tamil communities by favouring the latter during their rule. The largely Buddhist Sinhalese comprise 75 percent of the population, while Tamils, who are mostly Hindu (but also Christian) make up 15 percent. The Muslim community, who also speak Tamil, are 9 percent of the population, and other minorities constitute less than 1 percent. Sinhalese dominance in government and a raft of ethnically chauvinist legislation in the wake of independence eventually led to the outbreak of civil war in 1983. It is important to note, however, that there are significant class, caste, religious regional divisions within communities as well, and these are used strategically by politicians for their own ends. In addition, the government suppressed a violent insurrection led by the communist nationalist Janatha Vimukthi Peramuna (JVP) between 1987 and 1989.
In ensuing years, politics was driven by politicized ethnicity, and political violence – perpetrated both by the state and by the LTTE and other armed groups – became normalized. Since the large majority of the fighting was isolated in the north and east, the south and west of the country continued to operate "normally," and Sri Lanka maintained its reputation as a hot spot for tourism during these years. The end of the war was seriously tainted by allegations of human rights violations perpetrated by the state, and the government refused to cooperate with a UN-led investigation into these events. The post-war era has also been marked by the rise to prominence of new social cleavages, including anti-Muslim sentiment and Islamic terrorism. Attacks blamed on groups affiliated with ISIS killed almost 270 people in the simultaneous church and hotel Easter Sunday bombings in 2019.
The country was further militarized in the aftermath of the war, particularly in the war-torn regions, and the media and civil liberties remained restricted. At the same time, many Tamils in the north were resentful of the government's continued refusal to address some of the root causes of the war and its "pampering" of former LTTE leaders who had brutalized the community. The Prevention of Terrorism Act, enacted in 1979, remained in force and has allowed the continued surveillance, kidnapping, torture, harassment and detention of Tamils who are allegedly guilty of trying to recreate the LTTE.
In the coming years, Sri Lanka's democracy will need to grapple with an economic crisis coupled with the pervasive militarization of civilian governmental functions. Accountability mechanisms for civil-war-era violations, corruption and threats to independent institutions and the rule of law remain significant challenges. Declines in Impartial Administration and Civil Liberties will need to be closely monitored. Conversely, amid growing public pressure and a cabinet reshuffle, constitutional reforms such as the 21st Amendment aimed at empowering the parliament over the executive presidency may provide an opportunity to address some of the nation's negative democratic trends.
Monthly Updates
Explore past monthly updates
GSoD Indices Data 2012-2021
Basic Information
Population
22 156 000
System of government
Presidential system
Head of government
Prime Minister Dinesh Gunawardena (since 2022)
Head of government party
United National Party
Electoral system for lower or single chamber
List Proportional Representation
Women in lower or single chamber
5.3%
Women in upper chamber
Not applicable
Last legislative election
2020
Effective number of political parties
2.44
Head of state
President Ranil Wickremesinghe
Selection process for head of state
Direct election (alternative vote)
Latest Universal Periodic Review (UPR) date
15/11/2017
Latest Universal Periodic Review (UPR) percentage of recommendations supported
76.96%
Human Rights Treaties
State party
Signatory
No action
United Nations Human Right Treaties
International Covenant on Civil and Political Rights
International Covenant on Economic, Social and Cultural Rights
International Convention on the Elimination of All Forms of Racial Discrimination
Convention on the Elimination of Discrimination Against Women
Convention against Torture and Other Cruel, Inhuman and Degrading Treatment or Punishment
Convention on the Rights of the Child
International Convention on Protection of the Rights of All Migrant Workers and Members of Their Families
International Convention for the Protection of All Persons from Enforced Disappearance 
International Convention on the Rights of Persons with Disabilities
International Labour Organisation Treaties
Forced Labour Convention
Freedom of Association and Protection of the Right to Organise Convention
Right to Organise and Collective Bargaining Convention
Equal Remuneration Convention
Abolition of Forced Labour Convention
Discrimination (Employment and Occupation) Convention
Convention concerning Minimum Age for Admission to Employment
Worst Forms of Child Labour Convention
Early Warning System BETA
Moderate risk of democratic breakdown

(BETA)
High risk of democratic backsliding

(BETA)
Attributes Over Time
Democracy Summit Commitments Analysis
Completed
Defend free and fair election and political processes by advancing electoral integrity globally through funding the Coalition for Securing Electoral Integrity establishing the Defending Democratic Elections Fund to pilot, scale, and apply responses to threats to electoral integrity and related political processes assist countries in democratic transition to deliver tangible benefits to citizens through the Partnerships for Democracy initiative launching the Fund for Democratic Renewal, which supports partners working on democracy's front lines.