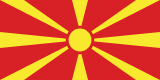 North Macedonia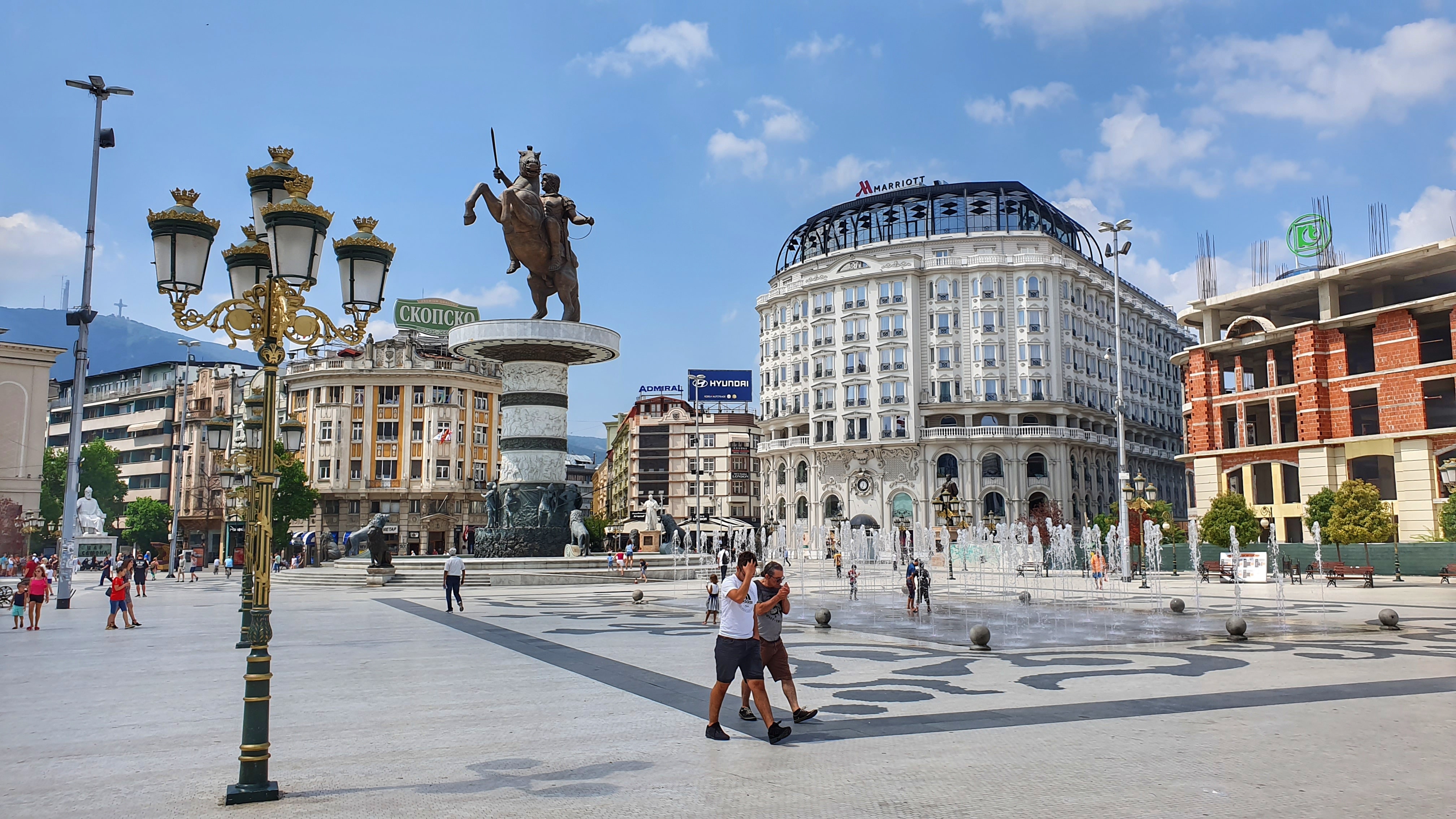 North Macedonia (previously the Former Yugoslav Republic of Macedonia) is an upper-middle income and landlocked European country, performing in the mid-range across all four categories of democracy in the Global State of Democracy framework. Its performance in the Rule of Law category is well below its performance in other areas. Over the past five years, it has made significant gains in Elected Government, Basic Welfare and Personal Integrity and Security. At the same time, however, it has experienced notable drops in Access to Justice. North Macedonia has been an official candidate for European Union (EU) membership since 2005, with accession negotiations having started in 2020. Key economic sectors include textiles, agriculture, and manufacturing.
Since North Macedonia declared independence from Yugoslavia in 1991, electoral politics have largely unfolded as a contest between the center-left Social Democratic Union of Macedonia (SDSM) and the nationalist, center-right VMRO-DPMNE. The former is the direct descendant of the Yugoslav-era League of Communists of Macedonia, while the latter (founded in 1990) explicitly links itself to the nationalist revolutionary organization from the country's Ottoman-era. A wiretapping scandal in 2015 implicated the government in unlawful activities and led to VMRO-DPMNE losing power in 2017 for the first time in more than a decade. Economic performance and corruption drive citizens' top day-to-day political concerns, but at the macro level, politics in North Macedonia has been structured by the intersection of questions over national identity and the process of Euro-Atlantic integration. Through the early 2000s, North Macedonia was, of all the Yugoslav successor states, a leading contender to achieve EU and NATO accession. But a long-running dispute with Greece over the country's name (Greece argued that 'Macedonia' without qualifiers implied irridentist claims to the Greek province of the same name) blocked progress and fostered political stagnation. A historic deal, signed in 2018, put the name dispute to bed, only for Bulgaria to raise its own set of ethnically-based objections to North Macedonia's progress towards EU membership.
These developments reflect the country's struggle to achieve a comfortable consensus on national identity. North Macedonia is diverse, home to ethnic Macedonians—who make up the majority—and several minority communities, including Albanians (the largest minority group), Turks, Roma, Serbians, Bosniaks and Vlachs. Previous governments have attempted to assert an overtly nationalist Macedonian identity, despite apparent inconsistencies in desired historical narratives. More recent moves to strengthen inter-group relations have included the recognition of Albanian as an official language. This was an important step, especially in light of unresolved inter-ethnic tensions and a history of some violence. Progress has also occurred on women's rights and LGBTQIA+ rights issues, although challenges remain, particularly with regards to the underrepresentation of women in positions of power and a rise in anti-LGBTQIA+ hate speech.
In the years ahead, the Rule of Law factors should be closely watched, alongside the Access to Justice indicator. The continued presence of corruption in particular hampers economic performance and the overall business environment. Major ethnic divides, including ongoing ill-treatment of the Roma people, negatively impact both domestic politics and foreign relations with neighboring states. A firm commitment to resolving these issues will be necessary in order for North Macedonia to ascend to EU membership.
Monthly Event Reports
December 2022 | Emergency measures introduced due to air pollution
North Macedonia's government imposed emergency measures in the capital city, Skopje, and in three other cities due to high levels of air pollution. Skopje was ranked as the third most polluted city in the world on 24 December, with pollution levels 28 times higher than the World Health Organization's air quality threshold. Following the calls for action from environmental groups, the new rules curtail sports events and outdoor activities on days with high pollution, reduce use of official vehicles, provide shelter for homeless people, enhance emergency services and home visits to those with chronic illnesses and limit construction work to a six-hour interval. Companies were urged to excuse pregnant women and those over the age of 60 from work. The soaring air pollution in North Macedonia and in the whole Western Balkans region has sparked health fears, insecurity, and debate over the lack of action to address the crises.
Explore past monthly event reports
GSoD Indices Data 2013-2022
Basic Information
Population
2 065 090
System of government
Parliamentary system
Head of government
Prime Minister Dimitar Kovačevski (since 2022)
Head of government party
Social Democratic Union of Macedonia (SDSM)
Electoral system for lower or single chamber
List Proportional Representation
Women in lower or single chamber
41.7%
Women in upper chamber
Not applicable
Last legislative election
2020
Effective number of political parties
3.68
Head of state
President Stevo Pendarovski
Selection process for head of state
Direct election (two-round majority)
Latest Universal Periodic Review (UPR) date
24/01/2019
Latest Universal Periodic Review (UPR) percentage of recommendations supported
98.82%
Human Rights Treaties
State party
Signatory
No action
United Nations Human Right Treaties
International Covenant on Civil and Political Rights
International Covenant on Economic, Social and Cultural Rights
International Convention on the Elimination of All Forms of Racial Discrimination
Convention on the Elimination of Discrimination Against Women
Convention against Torture and Other Cruel, Inhuman and Degrading Treatment or Punishment
Convention on the Rights of the Child
International Convention on Protection of the Rights of All Migrant Workers and Members of Their Families
International Convention for the Protection of All Persons from Enforced Disappearance 
International Convention on the Rights of Persons with Disabilities
International Labour Organisation Treaties
Forced Labour Convention
Freedom of Association and Protection of the Right to Organise Convention
Right to Organise and Collective Bargaining Convention
Equal Remuneration Convention
Abolition of Forced Labour Convention
Discrimination (Employment and Occupation) Convention
Convention concerning Minimum Age for Admission to Employment
Worst Forms of Child Labour Convention
Regional Treaties
Convention for the Protection of Human Rights and Fundamental Freedoms
Protocol to the Convention for the Protection of Human Rights and Fundamental Freedoms
Protocol No. 4 to the Convention for the Protection of Human Rights and Fundamental Freedoms
Protocol No. 6 to the Convention for the Protection of Human Rights and Fundamental Freedoms
Protocol No. 7 to the Convention for the Protection of Human Rights and Fundamental Freedoms
Protocol No. 12 to the Convention for the Protection of Human Rights and Fundamental Freedoms
Protocol No. 13 to the Convention for the Protection of Human Rights and Fundamental Freedoms
Categories of Democratic Performance
Representation
Rights
Rule of law
Participation
Global State of Democracy Indices
Hover over the trend lines to see the exact data points across the years
Explore the indices
Representation
high 0.7-1.0
mid 0.4-0.7
low 0.0-0.4
Rights
high 0.7-1.0
mid 0.4-0.7
low 0.0-0.4
Rule of Law
high 0.7-1.0
mid 0.4-0.7
low 0.0-0.4
Participation
high 0.7-1.0
mid 0.4-0.7
low 0.0-0.4
Annual value
Factors of Democratic Performance Over Time
Use the slider below to see how democratic performance has changed over time