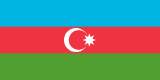 Azerbaijan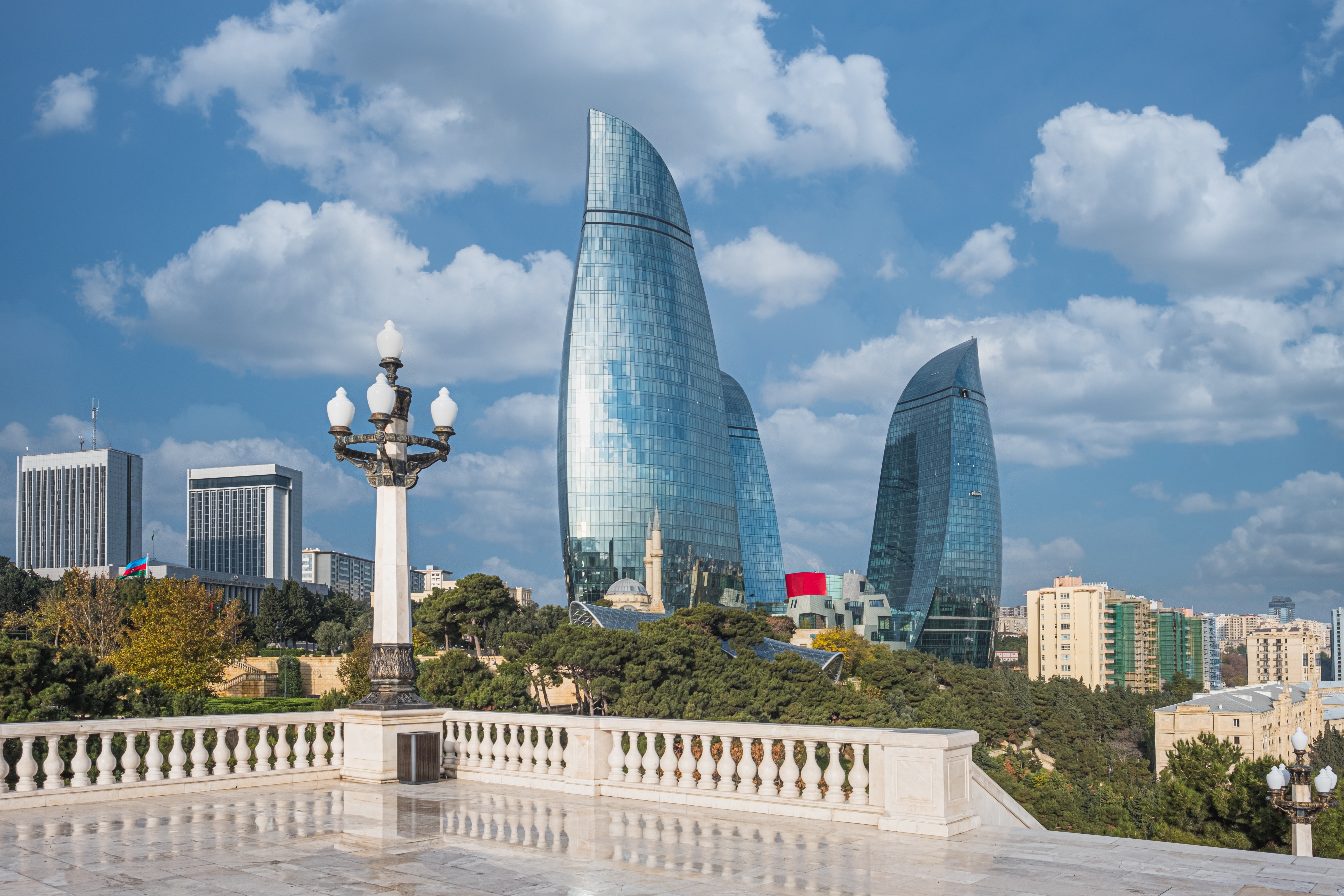 Azerbaijan is an overall low performing country in the South Caucasus, scoring in the bottom 25 per cent globally across all Global State of Democracy (GSoD) categories of democracy. Over the past five years, it has experienced a significant decline in Social Group Equality. The country's government and economy have largely been controlled by the family and close associates of Presidents Heydar (1993-2003) and Ilham Aliyev (2003-present). A major player in the oil industry since the 19th century, Azerbaijan's economy is dependent on petrochemical exports and industries that allow elites to recycle petrodollars domestically, such as in construction. The country's defining political issue, dating back to its time as a part of the Soviet Union, has been the status of the self-declared independent Nagorno-Karabakh Republic, an ethnic Armenian enclave over which it has fought two wars with neighboring Armenia (1988-1994 and September-November 2020).
The First Nagorno-Karabakh War arose out of a movement for Karabakh Armenian independence during perestroika, which escalated into intercommunal violence, pogroms, and attacks on civilians. The war ended in an Azerbaijani defeat, widespread ethnic cleansing and population transfers, tens of thousands of deaths, the displacement of over one million Armenians and Azerbaijanis, and the formation of the unrecognized independent Nagorno-Karabakh Republic. After years of failed negotiations and frequent exchanges of fire along the line of contact, Azerbaijan took back much of the disputed territory and extracted significant further political concessions from both Armenia and the Nagorno-Karabakh Republic in the Second Nagorno-Karabakh War in 2020. The government has come under domestic and international criticism for its failure to provide adequate support to the significant number of internally displaced persons who remain.
Although it historically hosted large Russian, Armenian, Talysh, Jewish, and other minorities, wartime population transfers, outmigration, and assimilation have created a modern Azerbaijan that is over 90 per cent ethnic Azerbaijani; though nearly entirely Muslim, religion has historically played little role in Azerbaijani politics, a trend strengthened by the arising of a distinct secular Azerbaijani identity in the early twentieth century and the intentional 'de-Islamization' of public life under the Soviet Union. After decades of personalized authoritarian rule, much of the population is depoliticized, although small, but heavily suppressed opposition parties such as the national-conservative Popular Front Party, the pan-Turkist Musavat, and Shi'a Islamist Muslim Unity Movement maintain committed followings.
GSoD Indices data show Azerbaijan's performance on gender equality at mid-range for the past three decades. Although women have long been enfranchised (since 1918) and equal rights are guaranteed by law, violence and gender inequalities that manifest in education, employment, and political participation continue to impact women. Furthermore, the increased visibility of feminist and LGBTQIA+ activists in recent years has been met with a violent backlash.
An influx of petrochemical wealth from the late 1990s through the mid-2000s following the construction of the Baku-Tbilisi-Ceyhan (BTC) oil pipeline and the discovery of the Shah Deniz gas field enabled the ruling elite to entrench complete political and economic control over the country. Political opposition movements, human rights activists, and independent journalists are frequently jailed and persecuted, and election outcomes are preordained. Numerous bribery, embezzlement, and grand corruption scandals continue to taint the regime.
The reversal of fortunes brought about by the Second Karabakh War has not changed the volatile, decisive role the ongoing conflict has on Azerbaijan's political trajectory. It remains unclear whether the government wishes to realize its long-stated goal of the reintegration of Nagorno-Karabakh and its ethnic Armenian population, or whether it seeks to maintain ongoing crisis to distract from domestic issues and dwindling petrochemical reserves. Shifting regional politics may lessen pressure on Azerbaijan to pay lip service to democratic norms, which could impact Fundamental Rights.
Monthly Event Reports
Explore past monthly event reports
GSoD Indices Data 2013-2022
Basic Information
Population
10 145 210
System of government
Presidential system
Head of government
Prime Minister Ali Asadov (since 2019)
Head of government party
New Azerbaijan Party
Electoral system for lower or single chamber
First Past the Post
Women in lower or single chamber
18.3%
Women in upper chamber
Not applicable
Last legislative election
2020
Head of state
President Ilham Aliyev
Selection process for head of state
Direct election (two-round majority)
Latest Universal Periodic Review (UPR) date
15/05/2018
Latest Universal Periodic Review (UPR) percentage of recommendations supported
69.11%
Human Rights Treaties
State party
Signatory
No action
United Nations Human Right Treaties
International Covenant on Civil and Political Rights
International Covenant on Economic, Social and Cultural Rights
International Convention on the Elimination of All Forms of Racial Discrimination
Convention on the Elimination of Discrimination Against Women
Convention against Torture and Other Cruel, Inhuman and Degrading Treatment or Punishment
Convention on the Rights of the Child
International Convention on Protection of the Rights of All Migrant Workers and Members of Their Families
International Convention for the Protection of All Persons from Enforced Disappearance 
International Convention on the Rights of Persons with Disabilities
International Labour Organisation Treaties
Forced Labour Convention
Freedom of Association and Protection of the Right to Organise Convention
Right to Organise and Collective Bargaining Convention
Equal Remuneration Convention
Abolition of Forced Labour Convention
Discrimination (Employment and Occupation) Convention
Convention concerning Minimum Age for Admission to Employment
Worst Forms of Child Labour Convention
Regional Treaties
Convention for the Protection of Human Rights and Fundamental Freedoms
Protocol to the Convention for the Protection of Human Rights and Fundamental Freedoms
Protocol No. 4 to the Convention for the Protection of Human Rights and Fundamental Freedoms
Protocol No. 6 to the Convention for the Protection of Human Rights and Fundamental Freedoms
Protocol No. 7 to the Convention for the Protection of Human Rights and Fundamental Freedoms
Protocol No. 12 to the Convention for the Protection of Human Rights and Fundamental Freedoms
Protocol No. 13 to the Convention for the Protection of Human Rights and Fundamental Freedoms
Categories of Democratic Performance
Global State of Democracy Indices
Hover over the trend lines to see the exact data points across the years
Explore the indices
Representation
high 0.7-1.0
mid 0.4-0.7
low 0.0-0.4
Rights
high 0.7-1.0
mid 0.4-0.7
low 0.0-0.4
Rule of Law
high 0.7-1.0
mid 0.4-0.7
low 0.0-0.4
Participation
high 0.7-1.0
mid 0.4-0.7
low 0.0-0.4
Annual value
Factors of Democratic Performance Over Time
Use the slider below to see how democratic performance has changed over time