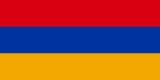 Armenia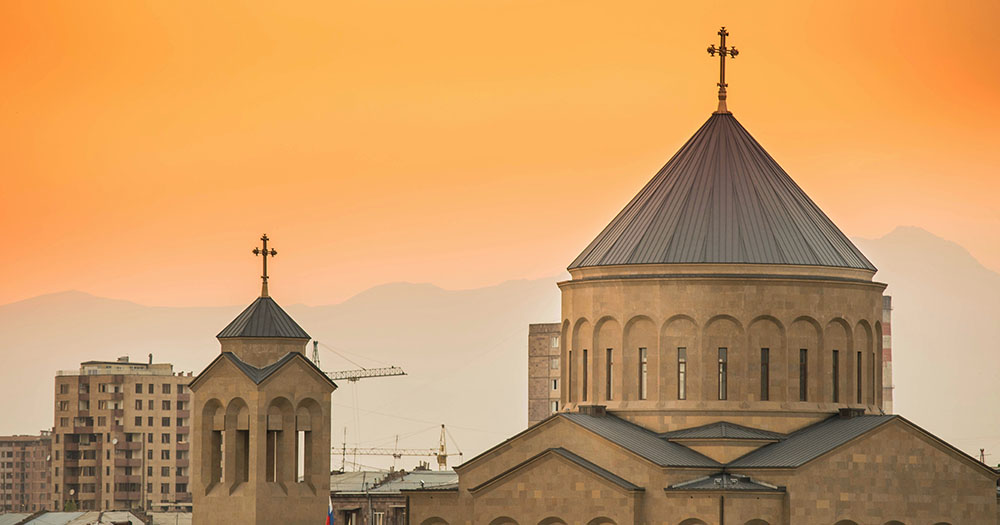 The 2018 Velvet Revolution represented a significant democratic breakthrough for Armenia, giving rise to its recent transition from a hybrid regime to a low performing democracy. Soon after, Nikol Pashinyan, one of the leaders of the Revolution, and his reformist My Step Alliance party won elections. His reform agenda, which included accountability for corrupt elites, a more independent judiciary and constitutional reform, was frustrated by renewed fighting with neighbouring Azerbaijan over the disputed Nagorno-Karabakh region in 2020. The resulting loss of territories, which Armenia had controlled for decades, delivered a hard blow to Pashinyan's government and soured public opinion.
The military defeat sparked an influx of ethnic Armenian refugees fleeing from regions won by Azerbaijan, which added strain to an economy already blighted by war and the pandemic. Armenia has a negative trade balance, importing more than it exports, with vibrant viticulture, manufacturing and mining industries. It counts Russia, China and Iran among its major trading partners. Armenia has been in a balancing act over economic integration with Russia and the West, and in 2013 opted to join the Russian-led Eurasian Customs Union and eventually downsize the ambition of its agreement with the EU.
Armenia held its first multiparty elections in 1995, and shifted from a semi-presidential to parliamentary system in 2015. Representative Government in the country rose sharply between 2016 and 2018, nearing levels seen in its early independence, before plateauing again in 2019. Checks on Government, Impartial Administration and Fundamental Rights each reached their highest recorded scores in 2019 on the wings of the revolution before dropping off in 2020.
The memory of the community's suffering as a non-Muslim minority group in the Ottoman Empire, which Armenia classifies as a genocide, permeates Armenian political life and defines its geopolitical reality. Ethnic Armenian separatists in Nagorno-Karabakh broke away from southwestern Azerbaijan in 1988 with Armenian support, leading to the establishment of the de facto Republic of Artsakh. Turkey continues to object to the characterisation of events under the Ottoman Empire as genocide, and has backed Azerbaijan in the conflict, sealing its border with Armenia in 1993. Armenia itself is relatively homogenous - 98 per cent ethnic Armenian but also includes Russian, Kurdish, Yezidi minorities - and Christian under the Armenian Apostolic church.
As the 2020 war over Nagorno-Karabakh ended with a Russian-brokered ceasefire, demonstrations again broke out in Yerevan, cracking the door open for members of the old guard to regain some of the influence lost in the 2018 parliamentary elections. The conflict temporarily had a stifling effect on fundamental rights in Armenia, including restrictions on the right to assembly, as well as media freedoms, which have since been relaxed and martial law lifted. As Artsakh moves to implement similar restrictions, and as fresh tensions with Azerbaijan appeared in early 2022, it will be important to scrutinise measures enacted under martial law for signs of unwarranted human rights impacts or unduly protracted restrictions.
Armenia's hard-won democracy will surely be challenged by the domestic unrest, and it remains to be seen whether the momentum on judicial reform can be sustained and how the future of anti-corruption reforms will be affected. In this respect, the indicators on Judicial Independence and Absence of Corruption will merit particular attention. It also remains to be seen how Armenia will navigate its relationships with regional and international powers as a small state embedded in an increasingly multipolar global power balance; and in particular how Armenia evaluates its reliance on Russia, distracted and weakened from the full-scale invasion of Ukraine launched in 2022, for security and peacekeeping on its borders.
Monthly Updates
October 2022
On 6 October, Armenia's ruling Civil Contract Party appointed allies to the politically independent Electoral Commission and Supreme Judicial Council. The appointments have been criticized by civil society for undermining independent institutions in a similar manner to Armenia's previous government.
September 2022
Fighting on the Azerbaijani-Armenian border killed 207 Armenian soldiers, 80 Azerbaijani soldiers, and 4 Armenian civilians. Over 2,700 Armenian civilians were evacuated from the border area. Contrary to the two previous wars and long-running low-level hostilities between the two countries, the fighting did not involve the disputed enclave of Nagorno Karabakh, but Azerbaijan's incursions into the internationally-recognized borders of Armenia. Videos released online from the fighting showed what appears to be attacks on Armenian civilian infrastructure and the execution of Armenian prisoners of war by Azerbaijani forces. Azerbaijan has blamed undocumented Armenian provocations for the outbreak of fighting.
Explore past monthly updates
GSoD Indices Data 2012-2021
Basic Information
Population
2 968 130
System of government
Parliamentary system
Head of government
Prime Minister Nikol Pashinyan (since 2018)
Head of government party
Civil Contract
Electoral system for lower or single chamber
List Proportional Representation
Women in lower or single chamber
35.50%
Women in upper chamber
Not applicable
Last legislative election
2021
Effective number of political parties
2.92
Head of state
President Vahagn Khachaturyan
Selection process for head of state
Indirect election (assembly)
Latest Universal Periodic Review (UPR) date
23/01/2020
Latest Universal Periodic Review (UPR) percentage of recommendations supported
94.84%
Human Rights Treaties
State party
Signatory
No action
United Nations Human Right Treaties
International Covenant on Civil and Political Rights
International Covenant on Economic, Social and Cultural Rights
International Convention on the Elimination of All Forms of Racial Discrimination
Convention on the Elimination of Discrimination Against Women
Convention against Torture and Other Cruel, Inhuman and Degrading Treatment or Punishment
Convention on the Rights of the Child
International Convention on Protection of the Rights of All Migrant Workers and Members of Their Families
International Convention for the Protection of All Persons from Enforced Disappearance 
International Convention on the Rights of Persons with Disabilities
International Labour Organisation Treaties
Forced Labour Convention
Freedom of Association and Protection of the Right to Organise Convention
Right to Organise and Collective Bargaining Convention
Equal Remuneration Convention
Abolition of Forced Labour Convention
Discrimination (Employment and Occupation) Convention
Convention concerning Minimum Age for Admission to Employment
Worst Forms of Child Labour Convention
Regional Treaties
Convention for the Protection of Human Rights and Fundamental Freedoms
Protocol to the Convention for the Protection of Human Rights and Fundamental Freedoms
Protocol No. 4 to the Convention for the Protection of Human Rights and Fundamental Freedoms
Protocol No. 6 to the Convention for the Protection of Human Rights and Fundamental Freedoms
Protocol No. 7 to the Convention for the Protection of Human Rights and Fundamental Freedoms
Protocol No. 12 to the Convention for the Protection of Human Rights and Fundamental Freedoms
Protocol No. 13 to the Convention for the Protection of Human Rights and Fundamental Freedoms
Attributes Over Time