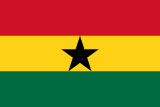 Ghana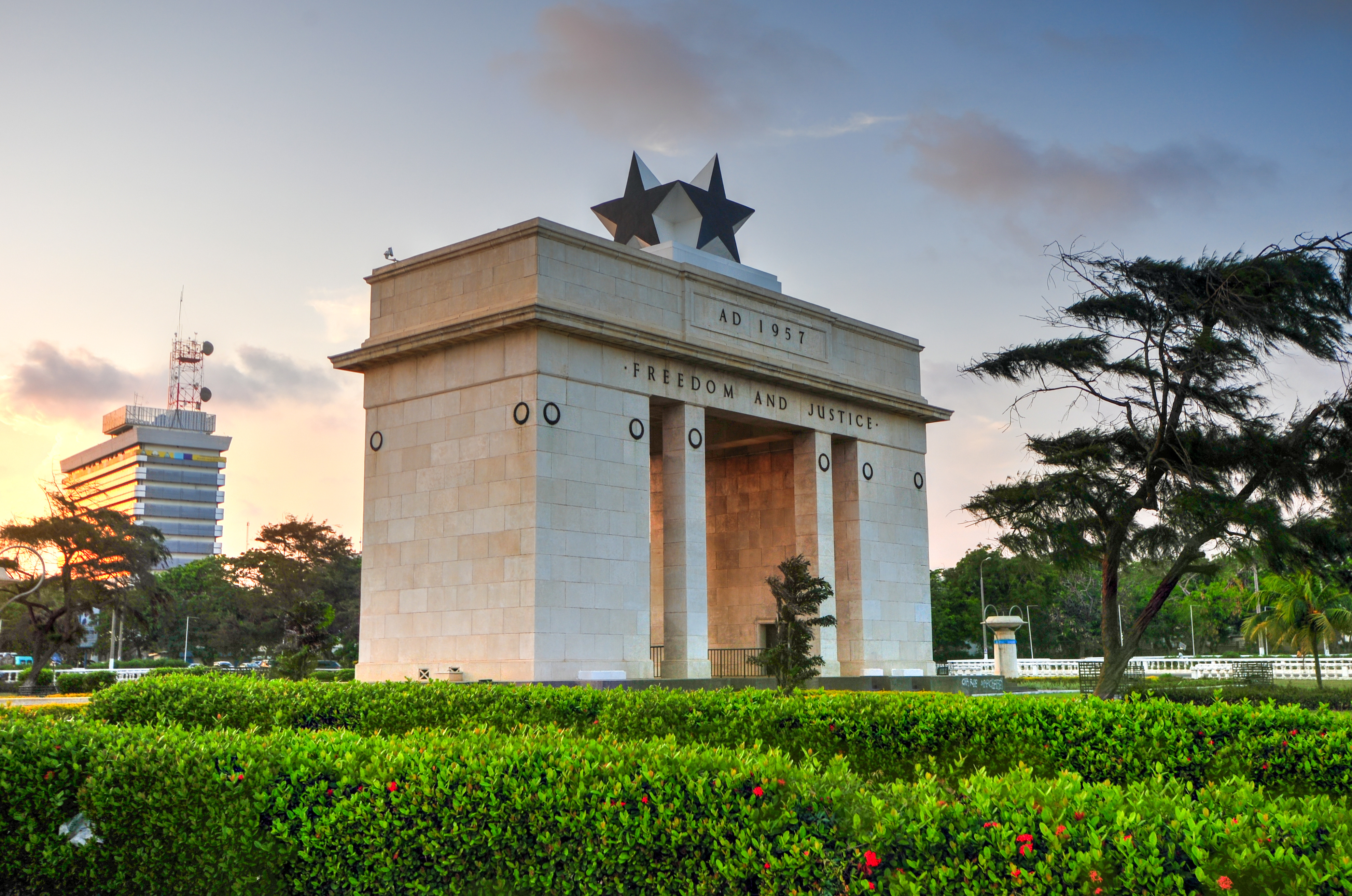 Ghana is a stable West African country, classified as a weak democracy by the Global State of Democracy data. It is in the high-performing range with regard to Representative Government and Checks on Government. It is a mid-range performer in Fundamental Rights, with challenges such as discrimination against LGBTQIA+ communities and the under-representation of women in politics. Despite a thriving civil society space, accentuated by the proliferation of private media after 1993, it is mid-performing in Media Integrity. Likewise, in the past five years, Ghana has consistently performed at a low level in Impartial Administration, particularly in Absence of Corruption. Ghana is a lower middle-income economy, dependent on services (50 per cent), agriculture (21 per cent), and industry (29 per cent).
With a constitution that includes features of U.S. Presidential and British Westminster systems of government, the country has had eight successful elections since the re-introduction of multi-party elections in 1992, preceded by two decades of military rule. Elections are competitive and generally free and fair with multiple turnovers of power between the two dominant political parties, the National Democratic Congress (NDC) and the New Patriotic Party (NPP). However, two disputed presidential elections (2012 and 2020) had to be adjudicated by the Supreme Court.
Ghana is a multi-ethnic country, dominated by the Akan ethnolinguistic group (47.5 per cent of the population), with significant minorities of the Mole-Dagbani (16.6 per cent), Ewe (13.9 per cent), Ga-Dangme (7.4 per cent), and Gurma (5.7 per cent) ethnic groups, among others (8.9 per cent). Political parties have strong ethnic associations that predate the return to democracy. The NPP draws its core support from Akan ethnolinguistic enclaves in the Ashanti Regions and has roots in Akan-led political parties such as the erstwhile United Gold Coast Convention, National Liberation Movement, and Progress Party. The NDC was founded by the former junta-leader Jerry Rawlings (from the Ewe community) during the transition from military rule, and it continues to rely on the Ewes from the Volta Region and draws on heavy support from northern Ghana. Despite parties' core ethnolinguistic bases, it takes cross-ethnic coalitions to win presidential elections, thereby making ethnic and regional balance crucial considerations in the formation of any government. Also, party politics is characterized by strong polarization reflected in ideological differences between the NPP (center right) and the NDC (center left), although the two parties are mostly indistinguishable in policies and programmes.
There are two key areas to watch in the coming years. First, the country's low score in Absence of Corruption merits monitoring, especially as the Office of the Special Prosecutor established to prosecute specific cases of public and private sector corruption proceeds with its work. Second, addressing fundamental inequities in female representation in higher political office could impact Representative Government and amplify the voices of women in consolidating Ghana's democracy. Similarly, the potential passing of the pending Promotion of Proper Human Sexual Rights and Family Values Bill, which criminalizes identifying as gay, lesbian, bisexual, transgender, and all sexual identities that do not conform to the binary category of male and female, could impact Fundamental Rights performance.
Monthly Event Reports
July 2023 | Cabinet minister arrested on suspicion of corruption
Amidst a severely challenging national economic situation that includes a shortage of foreign reserves, a Ghanaian cabinet minister was arrested in late July on suspicion of corruption after a large amount of foreign currency (one million US dollars and three-hundred thousand euros) was reported stolen from her home. After news of the reported crime became public, Cecilia Abena Dapaah resigned from her position as Minister of Sanitation in President Nana Akufo-Addo's cabinet. She herself was arrested and questioned several days later. Dapaah's resignation leaves only two women in the 19-person cabinet.
January 2023 | State institutions to apologize to journalist who was wrongly arrested
In June 2019, shortly after publishing articles critical of the National Security Minister, Emmanuel Ajarfor Abugri (editor of the online media agency Modern Ghana) and Emmanuel Britwum (a reporter for the publication) were arrested in a manner tantamount to abduction by agents of Ghana's National Security agency. Their electronic devices were seized, and Ajarfor claims to have been tortured during interrogations. Charges of cybercrime against the men were dismissed by the Accra High Court soon after and the journalists were released. Ajarfor then launched legal proceedings in the Human Rights Division of the High Court against the state agencies involved. On 13 January 2023, the court ordered the heads of three state agencies to apologize to Ajarfor for the violations of his rights, and to compensate him for the damage done to him.
Explore past monthly event reports
GSoD Indices Data 2013-2022
Basic Information
Population
31 732 130
System of government
Presidential system
Head of government
President Nana Akufo-Addo (since 2017)
Head of government party
New Patriotic Party
Electoral system for lower or single chamber
First Past the Post
Women in lower or single chamber
14.6%
Women in upper chamber
Not applicable
Last legislative election
2020
Effective number of political parties
2.14
Head of state
President Nana Akufo-Addo
Selection process for head of state
Direct election (two-round majority)
Latest Universal Periodic Review (UPR) date
07/11/2017
Latest Universal Periodic Review (UPR) percentage of recommendations supported
85.14%
Human Rights Treaties
State party
Signatory
No action
United Nations Human Right Treaties
International Covenant on Civil and Political Rights
International Covenant on Economic, Social and Cultural Rights
International Convention on the Elimination of All Forms of Racial Discrimination
Convention on the Elimination of Discrimination Against Women
Convention against Torture and Other Cruel, Inhuman and Degrading Treatment or Punishment
Convention on the Rights of the Child
International Convention on Protection of the Rights of All Migrant Workers and Members of Their Families
International Convention for the Protection of All Persons from Enforced Disappearance 
International Convention on the Rights of Persons with Disabilities
International Labour Organisation Treaties
Forced Labour Convention
Freedom of Association and Protection of the Right to Organise Convention
Right to Organise and Collective Bargaining Convention
Equal Remuneration Convention
Abolition of Forced Labour Convention
Discrimination (Employment and Occupation) Convention
Convention concerning Minimum Age for Admission to Employment
Worst Forms of Child Labour Convention
Regional Treaties
African Charter on Human and Peoples' Rights
Categories of Democratic Performance
Global State of Democracy Indices
Hover over the trend lines to see the exact data points across the years
Explore the indices
Representation
high 0.7-1.0
mid 0.4-0.7
low 0.0-0.4
Rights
high 0.7-1.0
mid 0.4-0.7
low 0.0-0.4
Rule of Law
high 0.7-1.0
mid 0.4-0.7
low 0.0-0.4
Participation
high 0.7-1.0
mid 0.4-0.7
low 0.0-0.4
Annual value
Factors of Democratic Performance Over Time
Use the slider below to see how democratic performance has changed over time