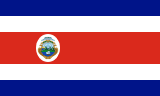 Costa Rica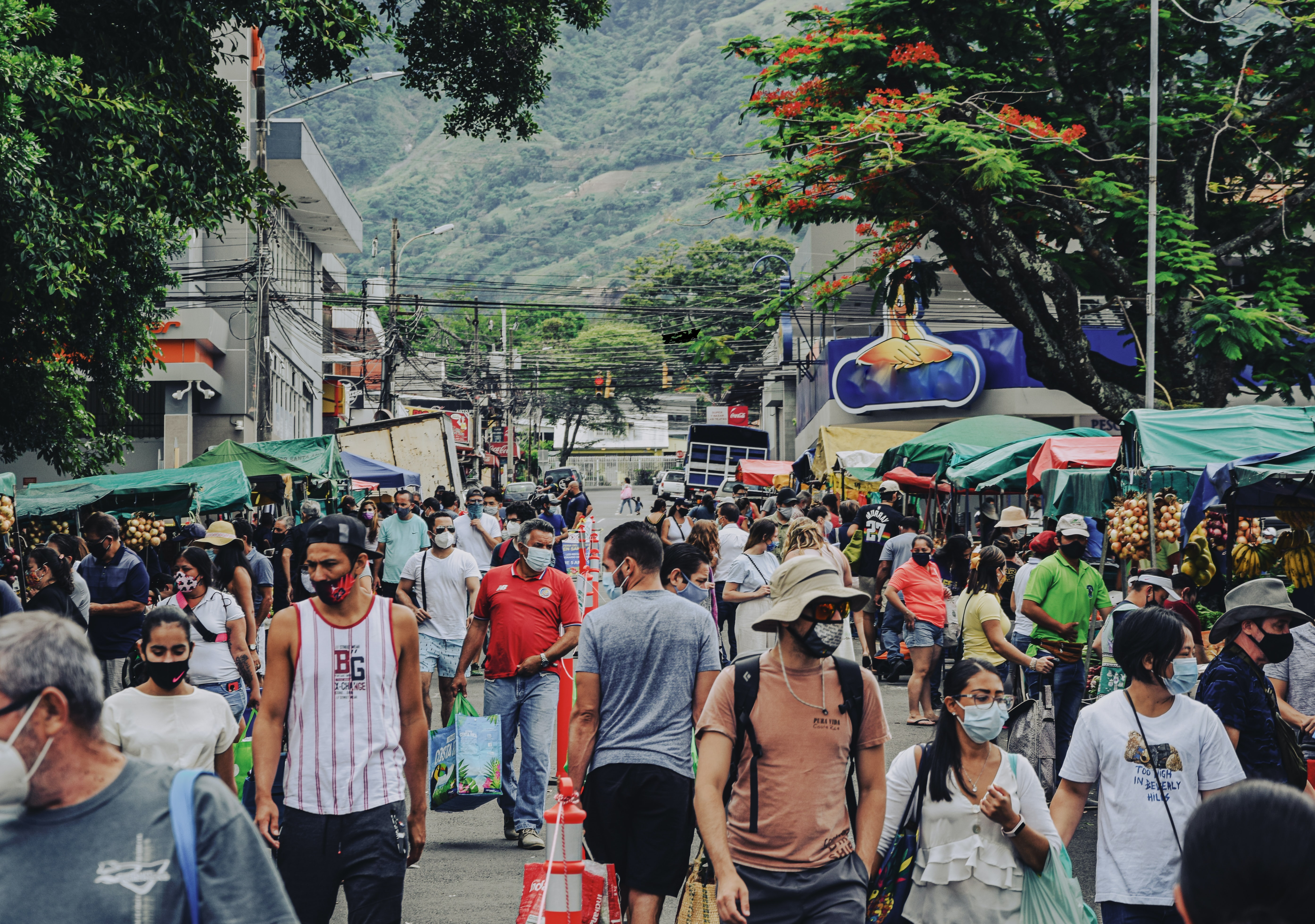 Costa Rica is an overall mid-performing democracy. Outside of Impartial Administration, in which it performs at the mid-range, the country exhibits high-range performance on all attributes. It also performs well above the Central American average across all attributes. Mid-range scores in Impartial Administration are driven by weaker performance in Absence of Corruption, which are nonetheless above the global average and similar to most countries in the region. In other indicators, it consistently scores in the top 25 per cent regionally and globally. In the past five years, Costa Rica has experienced significant declines in Civil Liberties (Freedom of Expression and Freedom of Movement). The country's GDP per capita is the fourth highest in Latin America. Tourism and high-tech exports are the leading sectors in Costa Rica's economy.
Costa Rica gained independence from Spain in 1821. In 1948, it became one of the few countries in the world without a standing army, choosing to instead invest resources in environmental protection, education and health. This decision has helped Costa Rica race ahead of the region with regard to several development indicators. This approach has contributed to improved public health and primary care in rural regions, with the implementation of a national health plan in the 1970s and the subsequent consolidation of a national health system. It is a leader in environmental protection, with 25 per cent of its land designated as protected national parks. It is also the first tropical country to have reversed deforestation. Since 1949, regular elections have taken place every four years, making Costa Rica one of the longest existing and more stable democracies in the Americas.
White and Mestizo Costa Ricans make up the majority of the country's population (83.6 per cent), with Mulatto, Indigenous, and Black minorities. Eight Indigenous ethnic groups live in 24 Indigenous territories. While the 1977 Indigenous Act recognized the right to be governed through traditional systems, the imposition of "development associations" as a form of governance has been criticized as inadequate. Notwithstanding legislation to protect Indigenous territories, sometimes violent land disputes with illegal settlers remains a contentious, unresolved issue. Recently, migration has become another salient issue as migrants and asylum seekers (largely) from Nicaragua have strained Costa Rica's asylum system and sparked a rise in food insecurity and xenophobic protests and disinformation.
Costa Rica has a comprehensive legal framework to ensure gender equality and address gender-based violence, yet the latter remains a significant challenge. Progress has been made in women's representation in Congress, which nears parity, and in reducing adolescent pregnancy in the past years. In 2020, Costa Rica recognized marriage equality. Further, despite high levels of government social expenditure, inequality and poverty have increased since the mid-1990s, and were exacerbated during the Covid-19 pandemic, given the economy's reliance on tourism.
In the past years, corruption scandals have contributed to an erosion of public confidence in government and political elites. Long term party identity has deteriorated and shifted from a two-party system to a more fragmented one. Democratic dissatisfaction and apathy have grown, reflected in declining voter turnout. Further, polarization is growing in a context where the distance between new, anti-establishment and traditional political parties has increased, as illustrated during the 2022 election. At the same time, socioeconomic inequality among the central, coastal and border regions impacts citizens' engagement and political participation.
In the next few years, it will be important to observe how inequality and perceptions of corruption continue to impact satisfaction with democratic institutions, particularly regarding Participatory Engagement. In addition, although Freedom of Expression and Media Integrity scores are amongst the highest in the continent, they should be monitored, as trust in media is in decline. Finally, it will also be important to watch how implementation of commitments related to Indigenous Peoples and other marginalized communities, such as asylum seekers, may impact performance in Fundamental Rights.
Monthly Event Reports
Explore past monthly event reports
GSoD Indices Data 2013-2022
Basic Information
Population
5 139 050
System of government
Presidential system
Head of government
President Rodrigo Chaves Robles (since 2022)
Head of government party
Social Democratic Progress Party (PPSD)
Electoral system for lower or single chamber
List Proportional Representation
Women in lower or single chamber
47.4%
Women in upper chamber
Not applicable
Last legislative election
2022
Effective number of political parties
7.66
Head of state
President Rodrigo Chaves Robles
Selection process for head of state
Direct election (modified two-round)
Latest Universal Periodic Review (UPR) date
13/05/2019
Latest Universal Periodic Review (UPR) percentage of recommendations supported
91.51%
Human Rights Treaties
State party
Signatory
No action
United Nations Human Right Treaties
International Covenant on Civil and Political Rights
International Covenant on Economic, Social and Cultural Rights
International Convention on the Elimination of All Forms of Racial Discrimination
Convention on the Elimination of Discrimination Against Women
Convention against Torture and Other Cruel, Inhuman and Degrading Treatment or Punishment
Convention on the Rights of the Child
International Convention on Protection of the Rights of All Migrant Workers and Members of Their Families
International Convention for the Protection of All Persons from Enforced Disappearance 
International Convention on the Rights of Persons with Disabilities
International Labour Organisation Treaties
Forced Labour Convention
Freedom of Association and Protection of the Right to Organise Convention
Right to Organise and Collective Bargaining Convention
Equal Remuneration Convention
Abolition of Forced Labour Convention
Discrimination (Employment and Occupation) Convention
Convention concerning Minimum Age for Admission to Employment
Worst Forms of Child Labour Convention
Regional Treaties
American Convention on Human Rights
Additional Protocol to the American Convention on Human Rights in the Area of Economic, Social and Cultural Rights
Categories of Democratic Performance
Global State of Democracy Indices
Hover over the trend lines to see the exact data points across the years
Explore the indices
Representation
high 0.7-1.0
mid 0.4-0.7
low 0.0-0.4
Rights
high 0.7-1.0
mid 0.4-0.7
low 0.0-0.4
Rule of Law
high 0.7-1.0
mid 0.4-0.7
low 0.0-0.4
Participation
high 0.7-1.0
mid 0.4-0.7
low 0.0-0.4
Annual value
Factors of Democratic Performance Over Time
Use the slider below to see how democratic performance has changed over time