Indonesia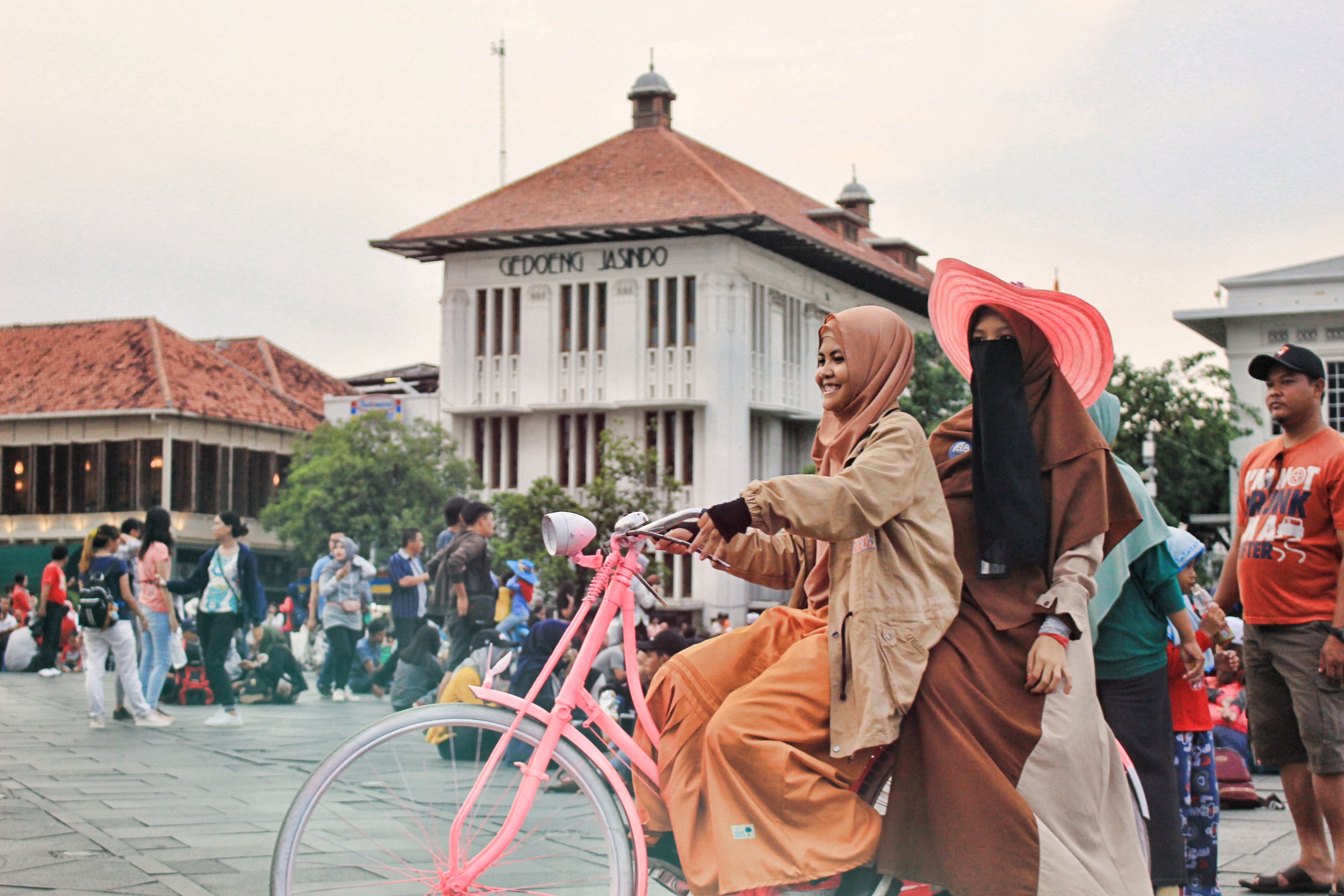 Modern Indonesia encompasses an enormous diversity of ethnic and cultural groups on hundreds of islands and boasts both global megacities and uncontacted Papuan tribes. Over the course of the 20th century, Indonesians constructed a national identity through the conscious choice, primarily of youth, to promote the national language and a national motto of 'Unity in Diversity.' Following decades of struggle against a repressive Dutch colonial regime and Japanese occupation during World War II, the longtime nationalist leaders Soekarno and Mohammad Hatta became the first president and vice-president, respectively, of an independent Indonesia in 1945. After Hatta's resignation in 1956, Soekarno's rule became increasingly unstable, and in 1965 a mysterious failed coup was the impetus for the army general Soeharto to seize power, oversee mass killings and begin his 32-year 'New Order' authoritarian regime. Riots fueled by the Asian Financial Crisis compelled his resignation in 1998, ushering in the reformasi period and a cycle of democratization. The post-Soeharto years have been marked by negotiations for a more liberal political order, resulting in greater freedom of expression and opinion, moves toward a depoliticized military, and political decentralization. Party politics remain heavily fragmented and often depend on patronage and clientelist networks. The last ten years have seen active military and police officers creeping back into certain civil service positions.
Contemporary national political cleavages revolve around secular and religious divides, with political parties maintaining distinct views on state-Islam relations. The marginalization of Islamists under Soeharto prompted greater introduction of various interpretations of "Islamic values" into draft ordinances among Muslim politicians following his departure. Gender is caught up in these cleavages, as conceptions of private morality and women's roles in society are negotiated using these frameworks. Corruption has been a high-profile political issue for decades, reflected in discourses on decentralization, the control of natural resources and weak accountability mechanisms, and other factors. In recent years, the weakening of the country's Corruption Eradication Commission (KPK), has been reflected in the Absence of Corruption attribute.
There are also broad socio-economic disparities between Indonesia's extraordinarily ethnically, and linguistically diverse islands; almost half the population lives in rural areas where access to basic services and resources is poor, with 'circular migration' to urban areas for work. Separatist movements have played a sizable role in Indonesian history, including the secession of Timor Leste in 1999, the independence struggle in Aceh, which ended after the devastating tsunami in 2004 and ongoing unrest and armed groups aiming for independence in West Papua province.
In the next several years, it will be important to watch Civil Liberties. Issues of discrimination against religious minorities and the increased use of laws to curtail free speech may impact that attribute, as could the increasingly visible influence of more radical interpretations of Islam in politics. Continued political conflict over the management of natural resources and environmental sectors may be reflected in the Absence of Corruption subattribute or affect socio-political stability between the islands.
Monthly Event Reports
Explore past monthly event reports
GSoD Indices Data 2013-2022
Basic Information
Population
276 361 790
System of government
Presidential system
Head of government
President Joko Widodo (since 2014)
Head of government party
Indonesian Democratic Party of Struggle (PDI-P)
Electoral system for lower or single chamber
List Proportional Representation
Women in lower or single chamber
21.6%
Women in upper chamber
Not applicable
Last legislative election
2019
Effective number of political parties
9.33
Head of state
President Joko Widodo
Selection process for head of state
Direct election (two-round majority, with minimum regional distribution of the vote needed to win in first round)
Latest Universal Periodic Review (UPR) date
03/05/2017
Latest Universal Periodic Review (UPR) percentage of recommendations supported
74.22%
Human Rights Treaties
State party
Signatory
No action
United Nations Human Right Treaties
International Covenant on Civil and Political Rights
International Covenant on Economic, Social and Cultural Rights
International Convention on the Elimination of All Forms of Racial Discrimination
Convention on the Elimination of Discrimination Against Women
Convention against Torture and Other Cruel, Inhuman and Degrading Treatment or Punishment
Convention on the Rights of the Child
International Convention on Protection of the Rights of All Migrant Workers and Members of Their Families
International Convention for the Protection of All Persons from Enforced Disappearance 
International Convention on the Rights of Persons with Disabilities
International Labour Organisation Treaties
Forced Labour Convention
Freedom of Association and Protection of the Right to Organise Convention
Right to Organise and Collective Bargaining Convention
Equal Remuneration Convention
Abolition of Forced Labour Convention
Discrimination (Employment and Occupation) Convention
Convention concerning Minimum Age for Admission to Employment
Worst Forms of Child Labour Convention
Categories of Democratic Performance
Global State of Democracy Indices
Hover over the trend lines to see the exact data points across the years
Explore the indices
Representation
high 0.7-1.0
mid 0.4-0.7
low 0.0-0.4
Rights
high 0.7-1.0
mid 0.4-0.7
low 0.0-0.4
Rule of Law
high 0.7-1.0
mid 0.4-0.7
low 0.0-0.4
Participation
high 0.7-1.0
mid 0.4-0.7
low 0.0-0.4
Annual value
Factors of Democratic Performance Over Time
Use the slider below to see how democratic performance has changed over time