Netherlands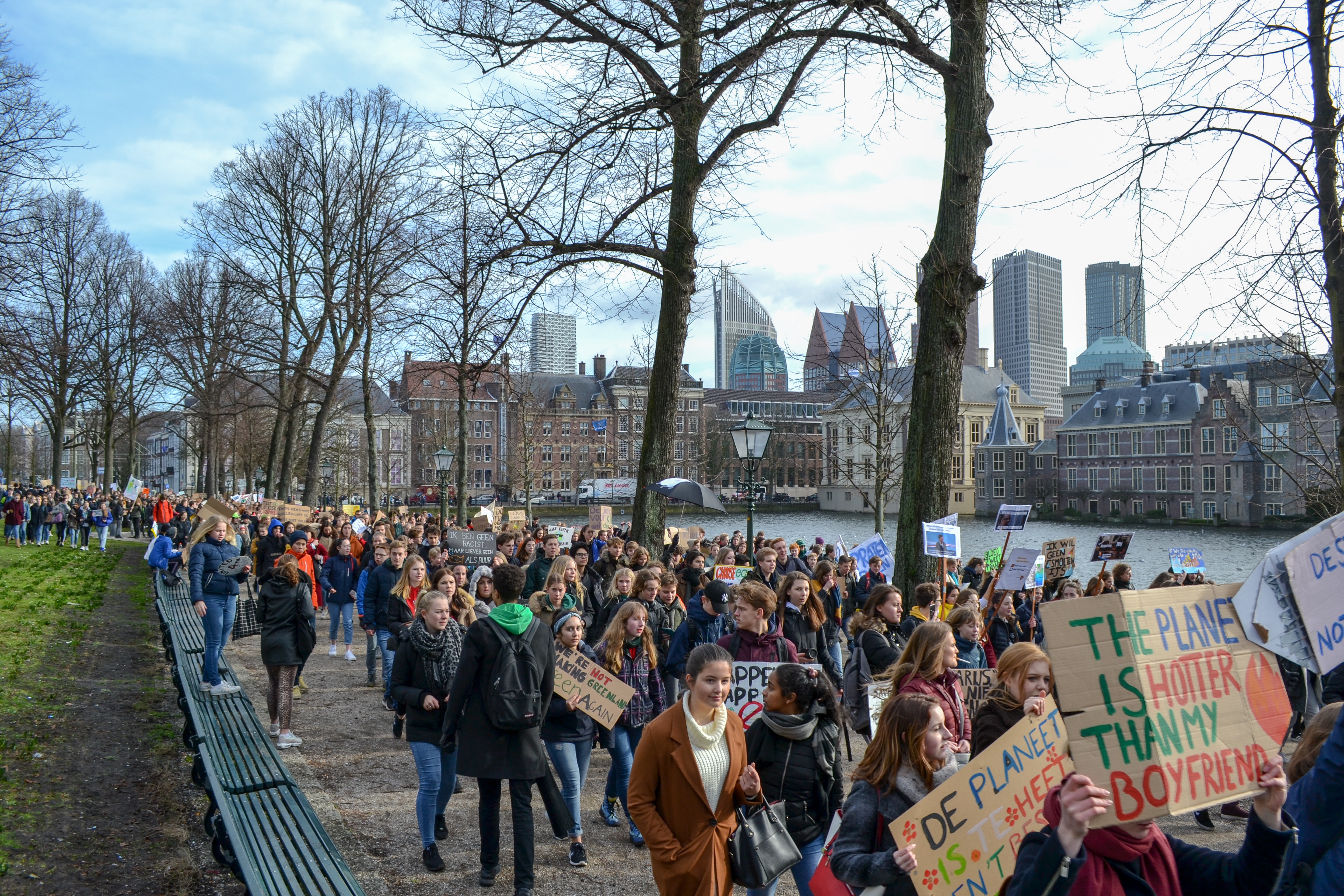 Dutch politics is marked by party fragmentation, sometimes referred to as "Dutchification." Some argue that such fragmentation is positive, representing a more engaged electorate that votes along nuanced lines that go beyond traditional dividing lines and allowing voters to choose parties that are closer to their own specific combinations of priorities and values. Fragmentation can also be problematic because of resulting difficulty in forming majorities and seeking approvals to government proposals.
Increasing levels of political polarization also impact the Netherlands, especially regarding gender, climate change and the handling of the Covid-19 pandemic. Some experts claim that these issues reflect public distrust of government, which is tasked with tackling crises like climate change and pandemics. Growing concern about polarization exists at the public level as well. Polarization is also especially stark with regard to cultural issues and the populist radical right.
Dutch society has a long tradition of social tolerance, with liberal views on issues such as sexual orientation and multiculturalism. Over at least the last two decades, however, an increase in the number of immigrants and concomitant fears about Dutch identity contributed to the rise of the far-right and a focus on the perceived threat of Islam. The far-reaching effects on society were captured in a 2020 report by the UN's Special Rapporteur on contemporary forms of racism, racial discrimination, xenophobia and related forms of intolerance, who described the situation in the Netherlands as one in which "race, ethnicity, national origin, religion and other factors determine who is treated fully as a citizen". At the end of 2022, a government-commissioned report found widespread racism at the Dutch Ministry of Foreign Affairs as well as evidence of racism as a persistent problem at the societal level, prompting an apology from the Ministry's Secretary-General.
Since 2019, some of the popularity of the anti-immigrant far-right has waned. It has been partially replaced with the recent, dramatic rise of the Farmer-Citizen Movement (BBB), a party based in rural areas that came to power on a wave of anger at the government's plans to cut nitrogen emissions. This election result has brought to the fore urban-rural divides and highlights the difficulties the government faces in achieving some of its goals, including with regard to fighting climate change.
Going forward, it will be important to watch Fundamental Rights, especially as the government responds to the findings of the Ministry of Foreign Affairs' report on racism and in light of the ongoing work of the National Coordinator against Discrimination and Racism. Effective Parliament is also likely to experience changes following reforms that were implemented in the wake of the Childcare Allowance Case. Finally, it will be important to watch attempts to address polarization within society.
Monthly Event Reports
Explore past monthly event reports
GSoD Indices Data 2013-2022
Basic Information
Population
17 533 400
System of government
Parliamentary system
Head of government
Prime Minister Mark Rutte (since 2010)
Head of government party
People's Party for Freedom and Democracy (VVD)
Electoral system for lower or single chamber
List Proportional Representation
Women in lower or single chamber
40.7%
Women in upper chamber
32.0%
Last legislative election
2021
Effective number of political parties
9.26
Head of state
King Willem-Alexander
Selection process for head of state
Hereditary or election by hereditary state rulers
Latest Universal Periodic Review (UPR) date
15/11/2022
Latest Universal Periodic Review (UPR) percentage of recommendations supported
46.88%
Human Rights Treaties
State party
Signatory
No action
United Nations Human Right Treaties
International Covenant on Civil and Political Rights
International Covenant on Economic, Social and Cultural Rights
International Convention on the Elimination of All Forms of Racial Discrimination
Convention on the Elimination of Discrimination Against Women
Convention against Torture and Other Cruel, Inhuman and Degrading Treatment or Punishment
Convention on the Rights of the Child
International Convention on Protection of the Rights of All Migrant Workers and Members of Their Families
International Convention for the Protection of All Persons from Enforced Disappearance 
International Convention on the Rights of Persons with Disabilities
International Labour Organisation Treaties
Forced Labour Convention
Freedom of Association and Protection of the Right to Organise Convention
Right to Organise and Collective Bargaining Convention
Equal Remuneration Convention
Abolition of Forced Labour Convention
Discrimination (Employment and Occupation) Convention
Convention concerning Minimum Age for Admission to Employment
Worst Forms of Child Labour Convention
Regional Treaties
Convention for the Protection of Human Rights and Fundamental Freedoms
Protocol to the Convention for the Protection of Human Rights and Fundamental Freedoms
Protocol No. 4 to the Convention for the Protection of Human Rights and Fundamental Freedoms
Protocol No. 6 to the Convention for the Protection of Human Rights and Fundamental Freedoms
Protocol No. 7 to the Convention for the Protection of Human Rights and Fundamental Freedoms
Protocol No. 12 to the Convention for the Protection of Human Rights and Fundamental Freedoms
Protocol No. 13 to the Convention for the Protection of Human Rights and Fundamental Freedoms
Categories of Democratic Performance
Global State of Democracy Indices
Hover over the trend lines to see the exact data points across the years
Explore the indices
Representation
high 0.7-1.0
mid 0.4-0.7
low 0.0-0.4
Rights
high 0.7-1.0
mid 0.4-0.7
low 0.0-0.4
Rule of Law
high 0.7-1.0
mid 0.4-0.7
low 0.0-0.4
Participation
high 0.7-1.0
mid 0.4-0.7
low 0.0-0.4
Annual value
Factors of Democratic Performance Over Time
Use the slider below to see how democratic performance has changed over time