Russian Federation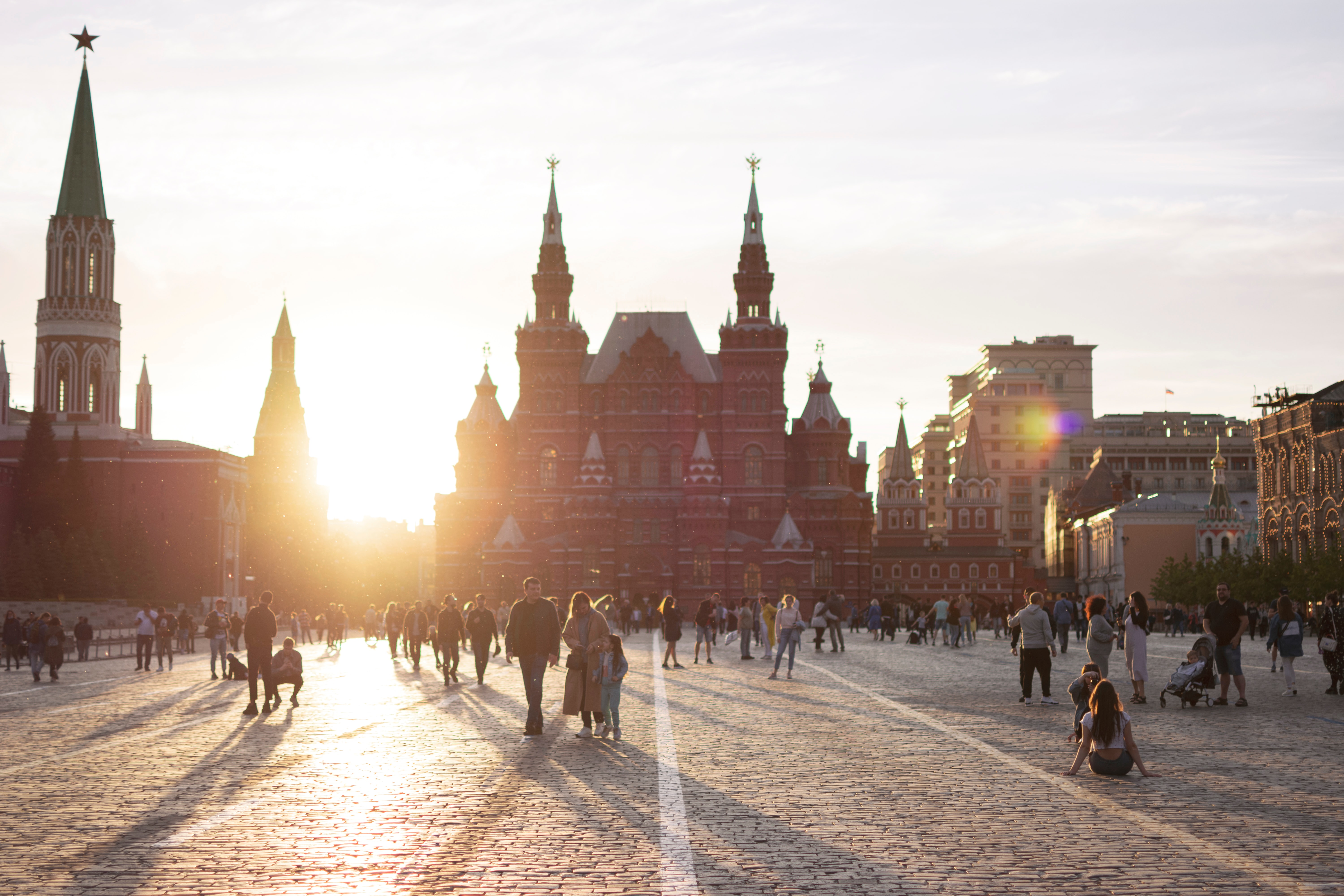 Russia performs in the low range across all Global State of Democracy (GSoD) categories of democracy. It falls in the bottom 25 per cent of the world with regard to several factors of Representation, Rights, Rule of Law and Participation. In the last five years, it has experienced notable declines in Effective Parliament, Civil Liberties, Freedom of Expression, Freedom of the Press, as well as Freedom of Movement and Freedom of Association and Assembly. Russia is an upper middle income country, heavily dependent on hydrocarbon and mineral exports. The early 2000s commodities boom funded the country's recovery from the catastrophic post-Soviet transition to a market economy in the 1990s. The rapid economic growth of the early 2000s provided President Vladimir Putin with sufficient public legitimacy to entrench his hold on power, and his increasingly authoritarian rule has been marked by the concentration of powers in the executive branch, emasculation of institutions of representative democracy, electoral manipulation, and pressure on independent media.
In 2014, Russia responded to the Ukrainian Revolution of Dignity by launching a proxy war in the country's east and illegally annexing Crimea. In February 2022, Russia launched a full-scale invasion of Ukraine. Western nations responded with wide-ranging sanctions that seriously damaged the Russian economy, and Russia responded by cracking down on any and all independent civil society activity, antiwar protest, and remaining media freedom.
Russia is the largest country on earth by land area and a complex multi-confessional and multi-ethnic society, composing roughly four broad socioeconomic groups: Westernized and wealthy urban centers, mid-sized towns and cities dependent on state or major industrial employment, isolated and economically precarious villages, and "ethnic republics" that are a mix of the previous two groupings. In President Putin's two decades in power, these "four Russias" were controlled through what the Kremlin euphemistically referred to as "managed democracy," which in turn produced an increasingly personalized leadership system and the progressive depoliticization of various parts of Russian society. The persistence of the current political system lies in its ability to provide sufficient economic spoils to loyal elites while alternatively rewarding and disciplining various parts of Russian society through the provision of adequate economic stability, the stoking of nationalist-conservative sentiment, the maintenance of an encompassing propaganda apparatus, and repressive and deadly violence. In recent years, the sticks of repression and more overt control and censorship of the media and internet have crowded out the carrots of economic growth and personal autonomy as the main tools of governance, culminating in the wide-ranging crackdown on activism and even mild dissent in the wake of Russia's full-scale invasion of Ukraine.
While the GSoD Indices data show that Russia's performance on gender quality has been static (at mid-range) for the past several decades, the increasing repression has likely impacted the state of equality. Despite equality guaranteed by law, studies indicate an increase in gender inequality in recent years due to lack of a clear state policy and propaganda that reinforces patriarchal attitudes, making women more vulnerable to violence, discrimination, and lack of political opportunities.
Russia's political trajectory in the years to come will be determined by the progress of its war on Ukraine. The country is currently undertaking a defensive authoritarian consolidation, but potential elite fractures and the slowly increasing cost of international sanctions may lead to a chaotic breakdown of the current government system. However, the closing-off of public information spaces makes ascertaining the course of public opinion nearly impossible. All feasible outcomes point towards significant declines across measures of democracy as the country continues to depart further from the rule of law in order to maintain its war effort.
Monthly Event Reports
Explore past monthly event reports
GSoD Indices Data 2013-2022
Basic Information
Population
143 446 060
System of government
Semi-Presidential system
Head of government
Prime Minister Mikhail Mishustin (since 2020)
Head of government party
Independent
Electoral system for lower or single chamber
Parallel
Women in lower or single chamber
16.2%
Women in upper chamber
21.9%
Last legislative election
2021
Effective number of political parties
3.14
Head of state
President Vladimir Putin
Selection process for head of state
Direct election (two-round majority)
Latest Universal Periodic Review (UPR) date
14/05/2018
Latest Universal Periodic Review (UPR) percentage of recommendations supported
60.25%
Human Rights Treaties
State party
Signatory
No action
United Nations Human Right Treaties
International Covenant on Civil and Political Rights
International Covenant on Economic, Social and Cultural Rights
International Convention on the Elimination of All Forms of Racial Discrimination
Convention on the Elimination of Discrimination Against Women
Convention against Torture and Other Cruel, Inhuman and Degrading Treatment or Punishment
Convention on the Rights of the Child
International Convention on Protection of the Rights of All Migrant Workers and Members of Their Families
International Convention for the Protection of All Persons from Enforced Disappearance 
International Convention on the Rights of Persons with Disabilities
International Labour Organisation Treaties
Forced Labour Convention
Freedom of Association and Protection of the Right to Organise Convention
Right to Organise and Collective Bargaining Convention
Equal Remuneration Convention
Abolition of Forced Labour Convention
Discrimination (Employment and Occupation) Convention
Convention concerning Minimum Age for Admission to Employment
Worst Forms of Child Labour Convention
Categories of Democratic Performance
Global State of Democracy Indices
Hover over the trend lines to see the exact data points across the years
Explore the indices
Representation
high 0.7-1.0
mid 0.4-0.7
low 0.0-0.4
Rights
high 0.7-1.0
mid 0.4-0.7
low 0.0-0.4
Rule of Law
high 0.7-1.0
mid 0.4-0.7
low 0.0-0.4
Participation
high 0.7-1.0
mid 0.4-0.7
low 0.0-0.4
Annual value
Factors of Democratic Performance Over Time
Use the slider below to see how democratic performance has changed over time