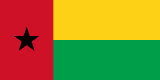 Guinea-Bissau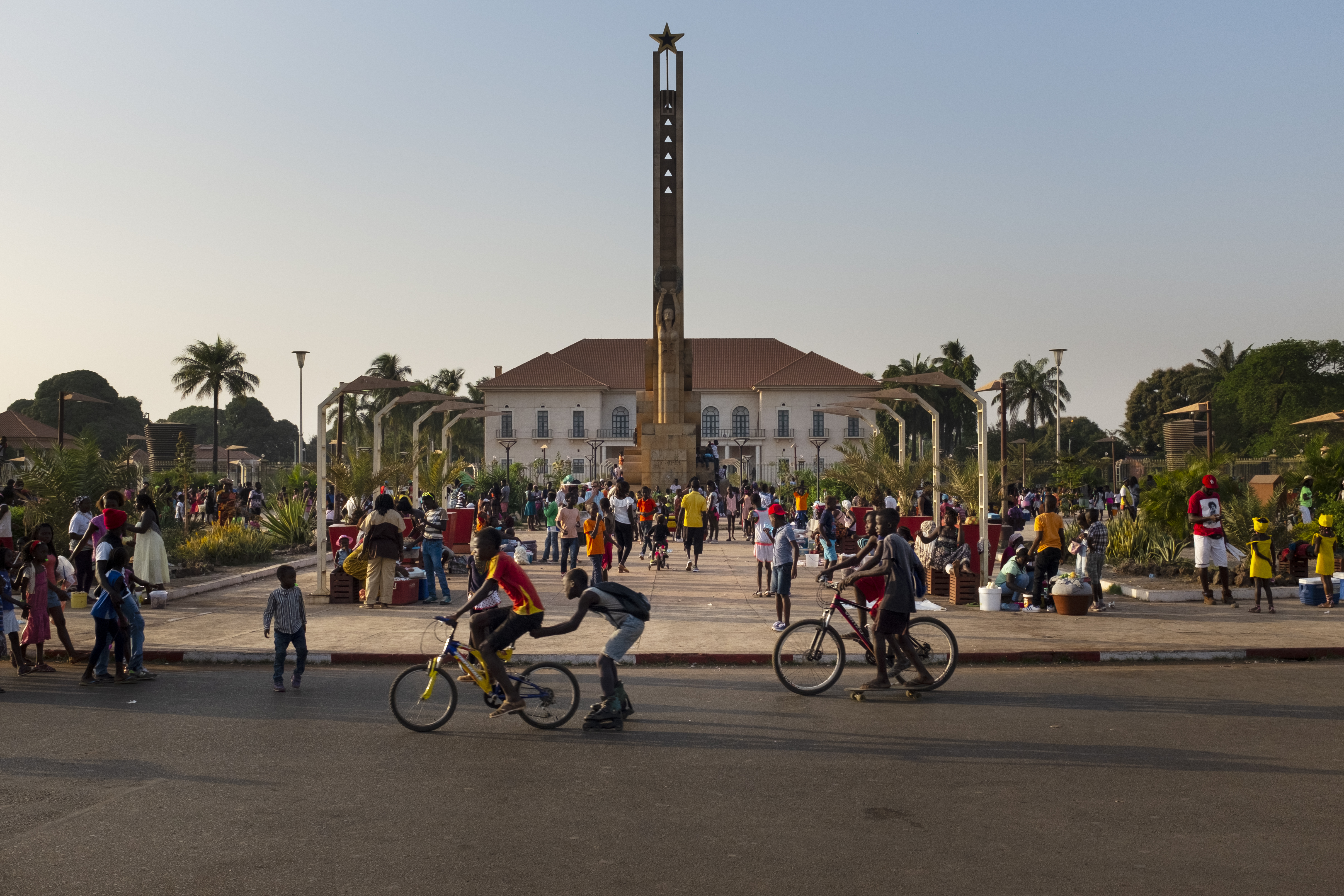 Guinea-Bissau performs in the low range with regard to Rights and Rule of Law. Its performance in Representation and Participation is in the mid-range, with the latter category significantly stronger. Guinea-Bissau is amongst the bottom 25 per cent of countries in the world with regard to multiple factors of Representation, Rights, and Rule of Law. Over the last five years, it has experienced notable declines in Effective Parliament and Judicial Independence; it has not experienced any significant advances in this time period. The country's economy is largely dependent on agriculture, fishing and subsistence activities. Cashew nuts are the country's main export, and source of 90-98 per cent of its export income.
Guinea-Bissau was under Portuguese rule for over 500 years before achieving its independence in 1974, but the local population consistently resisted Portugal's attempts to effectively occupy its territory. In 1956, activists from Guinea-Bissau and Cabo Verde founded the African Party for the Independence of Guinea and Cape Verde (PAIGC), which led the armed guerillas that fought the Portuguese starting in 1963. In the decades following independence, Guinea-Bissau was ruled by the PAIGC under a single-party socialist government until political reforms led to a multi-party model. Still, even under the single party rule there was political instability and fractures within PAIGC, culminating in a military coup by General João Bernardo Vieira in 1980. Vieira ruled the country between 1980 and 1999 and again from 2005 until his death in 2009. The country experienced a series of coups and counter-coups, four of which successful, with power constantly shifting between military leaders and civilian politicians. In 1998, a short civil war broke out following an attempted coup, further destabilizing the country and hindering the development of democratic institutions.
The country has at least ten minority groups, with the Balanta and the Fula being the main ones, with 30 per cent and 20 per cent of the population respectively. While ethnic and cultural differences were suppressed during the independence process in favor of an image of unity, since 2019 political campaigns have used these differences, leading to polarization. Gender inequality is acute, with women facing high levels of poverty and gender-based violence; and despite being outlawed, female genital mutilation is still prevalent – owing to impunity and corruption – with devastating consequences for women. More recently, another coup attempt in 2022 failed to unseat President Umaro Sissoco Embaló, who took power in 2020 after a period of political crisis that culminated with his contested election. The political instability in the country has caused a loss of trust in the government, which explains the high abstention rates in recent presidential elections. Significantly, the country suffers from high levels of poverty, and unequal access to education and healthcare. Infrastructure is very limited, even in the capital city (Bissau).
Guinea-Bissau's chronic problem with corruption reaches all echelons of society, but in 2022 the Public Prosecutor's Office put forth a national strategy to address the issue. It will thus be important to watch how implementation impacts Absence of Corruption. Additionally, politicians' attempts to establish and politically exploit inter-group tension warrant attention for their potential to affect Social Group Equality, Freedom of Association and Assembly and Electoral Participation, especially as an increase in minority oppression can lead to voting suppression. Finally, recent moves to restrict media should be watched carefully.
Monthly Event Reports
June 2023 | Legislative elections give majority to opposition coalition
Guinea-Bissau held legislative elections in June, more than a year after President Umaro Sissoco Embaló ordered the legislature to be dissolved following an investigation into an attempted coup d'état. The election gave the opposition coalition of PAI-Terra Ranka, led by the African Party for the Independence of Guinea and Cape Verde (Partido Africano para a Independência da Guiné e Cabo Verde, PAIGC), a majority in the legislature as it took 54 of the 102 seats. President Embaló's Madem-G15 party won 29 seats. The opposition victory likely means that President Embaló's initiative to amend the constitution to move toward a presidential system will not move forward. Election observers from the African Union and Economic Community of West African States expressed satisfaction with the conduct of the election. The election was a step back for gender equality in Guinea-Bissau, as only 11 women were elected (down from 13 in the last election) despite a gender quota that requires that at least 36 per cent of the members of the legislature are women.
Explore past monthly event reports
GSoD Indices Data 2013-2022
Basic Information
Population
2 015 490
System of government
Semi-Presidential system
Head of government
Prime Minister Geraldo Martins (since 2023)
Head of government party
PAI – Terra Ranka
Electoral system for lower or single chamber
List Proportional Representation
Women in lower or single chamber
10.8 %
Women in upper chamber
Not applicable
Last legislative election
2023
Effective number of political parties
2.64
Head of state
President Umaro Sissoco Embaló
Selection process for head of state
Direct election (two-round majority)
Latest Universal Periodic Review (UPR) date
24/01/2020
Latest Universal Periodic Review (UPR) percentage of recommendations supported
97.97%
Human Rights Treaties
State party
Signatory
No action
United Nations Human Right Treaties
International Covenant on Civil and Political Rights
International Covenant on Economic, Social and Cultural Rights
International Convention on the Elimination of All Forms of Racial Discrimination
Convention on the Elimination of Discrimination Against Women
Convention against Torture and Other Cruel, Inhuman and Degrading Treatment or Punishment
Convention on the Rights of the Child
International Convention on Protection of the Rights of All Migrant Workers and Members of Their Families
International Convention for the Protection of All Persons from Enforced Disappearance 
International Convention on the Rights of Persons with Disabilities
International Labour Organisation Treaties
Forced Labour Convention
Freedom of Association and Protection of the Right to Organise Convention
Right to Organise and Collective Bargaining Convention
Equal Remuneration Convention
Abolition of Forced Labour Convention
Discrimination (Employment and Occupation) Convention
Convention concerning Minimum Age for Admission to Employment
Worst Forms of Child Labour Convention
Regional Treaties
African Charter on Human and Peoples' Rights
Categories of Democratic Performance
Global State of Democracy Indices
Hover over the trend lines to see the exact data points across the years
Explore the indices
Representation
high 0.7-1.0
mid 0.4-0.7
low 0.0-0.4
Rights
high 0.7-1.0
mid 0.4-0.7
low 0.0-0.4
Rule of Law
high 0.7-1.0
mid 0.4-0.7
low 0.0-0.4
Participation
high 0.7-1.0
mid 0.4-0.7
low 0.0-0.4
Annual value
Factors of Democratic Performance Over Time
Use the slider below to see how democratic performance has changed over time