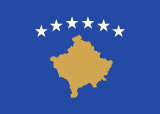 Kosovo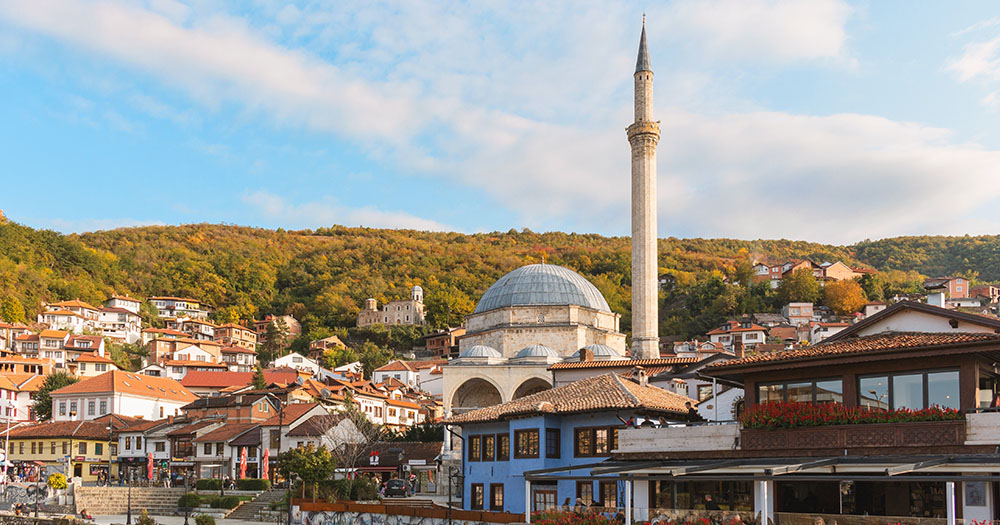 Kosovo is a mid-range performing democracy, which declared independence in February 2008 following the armed conflict with Serbia during the 1990s. This conflict was marked by an armed intervention by NATO, aimed at halting Serbian forces' atrocities and ethnic cleansing of the Kosovo Albanians. Although the International Court of Justice (ICJ) ruled that Kosovo's independence is not in violation of international law, Serbia refuses to recognize Kosovo's statehood. Whilst Kosovo's economy has recently seen investment and export-led growth, it still primarily relies on international assistance and remittances. As captured by the GSoD data, over the last five years Kosovo has performed particularly well in Representative Government and in Participatory Engagement but progress in other indicators has been slow.
Declines in the Freedom of Movement had begun before the onset of the Covid-19 crisis, but the pandemic deepened the decline. These were compounded by the EU's lack of progress in granting visa liberalisation. Economic vulnerability during the pandemic led to recession in 2020, which in turn had an adverse effect on Basic Welfare. Fluctuations and declines were also marked in Impartial Administration due to the slow progress in the fight against corruption. Additionally, the stalled process of European integration, as well as of the EU-led dialogue on normalization of relations between Kosovo and Serbia, sparked uncertainty and isolation. The war in Ukraine also added security concerns due to Serbia's close relationship with Russia.
As a post-conflict society, the ethnic division between Kosovo Albanians (92.9%) and Kosovo Serbs (1.6%) represents one of the most important political fault lines. Serbia's refusal to recognize Kosovo's independence, the Belgrade-backed parallel/illegal structures in Serb municipalities, and unresolved issues such as war crimes, missing persons and technical matters (i.e. recognition of license plates), are the main factors fueling this division. For many years, those who supported a peaceful approach during the conflict with Serbia and those who favoured an armed insurgency were bitterly divided. In 2021, however, the political parties that represented these opposing views were both relegated to "old guard" status, as the Vetëvendosje party of Albin Kurti (currently serving as Prime Minister) and Vjosa Osmani (currently serving as President) swept to power on a platform that promised to address corruption, nepotism and state capture.
The outcome of the EU-facilitated dialogue with Serbia remains one of the most imperative challenges ahead and is likely to have a domino effect, potentially impacting Kosovo's international recognition and support, its membership in international organisations, both countries' EU integration, and stability in the Western Balkans. This dialogue is also crucial in addressing the integration of the Kosovo Serbs and the dispute around North Mitrovica, an instrumentalized and divided city on the border with Serbia, which has been a source of continuous ethnic tension, and a threat to security and territorial integrity. The fight against corruption, strengthening the judicial system, and economic development are also key challenges for Kosovo's future. In view of the added burden of the economic and political effects of the pandemic, along with the security ramifications of Russia's aggression on Ukraine, Absence of Corruption, Access to Justice, Judicial Independence, Freedom of Movement and Basic Welfare are key indicators to watch.
Stay tuned for updates for Kosovo in the future
You can also explore other countries' monthly updates.
GSoD Indices Data 2012-2021
Basic Information
Population
1 806 280
System of government
Parlimentary system
Head of government
Prime Minister Albin Kurti (since 2021)
Head of government party
Self-determination Movement (LVV)
Electoral system for lower or single chamber
List Proportional Representation
Women in lower or single chamber
35.0%
Women in upper chamber
Not applicable
Last legislative election
2021
Effective number of political parties
3.26
Head of state
President Vjosa Osmani-Sadriu
Selection process for head of state
Indirect election (assembly)
Attributes Over Time
Representative Government
Fundamental rights
Checks on government
Impartial administration
Participatory engagement