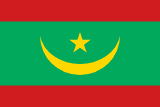 Mauritania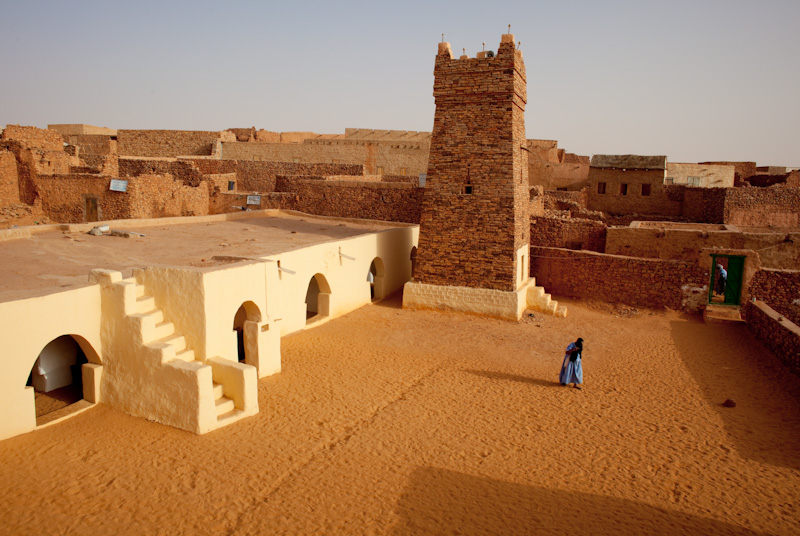 Country profile currently under development
Monthly Event Reports
May 2023 | Legislative elections return large majority for ruling party
Elections for representatives in the local, regional, and national legislative bodies were held in Mauritania on 13 and 27 May. At the national level, the party of the President (rebranded for this election as the Equity Party) won a strong majority with 107 of the 176 seats in the National Assembly. The legislature includes 20 seats elected through a special list for women, and with the addition of women who won seats in the general list and in single member districts, the new legislature will be 24.2 per cent women, which is almost unchanged from the previous legislature. The ruling party was also successful in the local and regional elections, winning control of all 13 regional councils and a majority of the local councils. However, six opposition parties have demanded that the results of the election from a number of locations (most notably in the capital of Nouakchott) be rejected due to what they have called 'tampering' with the vote. Turnout at the national level was 71.6 per cent of registered voters, very slightly down from the last election (72.5 per cent).
February 2023 | Human rights activist dies in police custody
Souvi Ould Jibril Ould Cheine, a well-known human rights activist and representative of the Haratine community (descendants of former slaves), was taken into police custody on the night of 9 February. He died in hospital hours later. An autopsy found that the cause of death was a neck fracture and strangulation, and his family has alleged that he was tortured. News of Chein's death was met with large protests that were broken up by riot police. Eight people have been charged in connection with Chein's death. Included among those charged are four security officials (including the police commissioner for the station where Chein was detained) who have been charged with crimes that include torture and premeditated murder. The African Commission on Human and Peoples' Rights has called upon the government of Mauritania to ensure that those responsible for his death are brought to justice.
Explore past monthly event reports
GSoD Indices Data 2013-2022
Basic Information
Population
4 775 110
System of government
Presidential system
Head of government
Prime Minister Mohamed Ould Bilal (since 2020)
Head of government party
Equity Party
Electoral system for lower or single chamber
Parallel
Women in lower or single chamber
20.3%
Women in upper chamber
Not applicable
Last legislative election
2018
Head of state
President Mohamed Ould Ghazouani
Selection process for head of state
Direct election (two-round majority)
Latest Universal Periodic Review (UPR) date
19/01/2021
Latest Universal Periodic Review (UPR) percentage of recommendations supported
75.56%
Human Rights Treaties
State party
Signatory
No action
United Nations Human Right Treaties
International Covenant on Civil and Political Rights
International Covenant on Economic, Social and Cultural Rights
International Convention on the Elimination of All Forms of Racial Discrimination
Convention on the Elimination of Discrimination Against Women
Convention against Torture and Other Cruel, Inhuman and Degrading Treatment or Punishment
Convention on the Rights of the Child
International Convention on Protection of the Rights of All Migrant Workers and Members of Their Families
International Convention for the Protection of All Persons from Enforced Disappearance 
International Convention on the Rights of Persons with Disabilities
International Labour Organisation Treaties
Forced Labour Convention
Freedom of Association and Protection of the Right to Organise Convention
Right to Organise and Collective Bargaining Convention
Equal Remuneration Convention
Abolition of Forced Labour Convention
Discrimination (Employment and Occupation) Convention
Convention concerning Minimum Age for Admission to Employment
Worst Forms of Child Labour Convention
Regional Treaties
African Charter on Human and Peoples' Rights
Arab Charter on Human Rights
Categories of Democratic Performance
Global State of Democracy Indices
Hover over the trend lines to see the exact data points across the years
Explore the indices
Representation
high 0.7-1.0
mid 0.4-0.7
low 0.0-0.4
Rights
high 0.7-1.0
mid 0.4-0.7
low 0.0-0.4
Rule of Law
high 0.7-1.0
mid 0.4-0.7
low 0.0-0.4
Participation
high 0.7-1.0
mid 0.4-0.7
low 0.0-0.4
Annual value
Factors of Democratic Performance Over Time
Use the slider below to see how democratic performance has changed over time