Ireland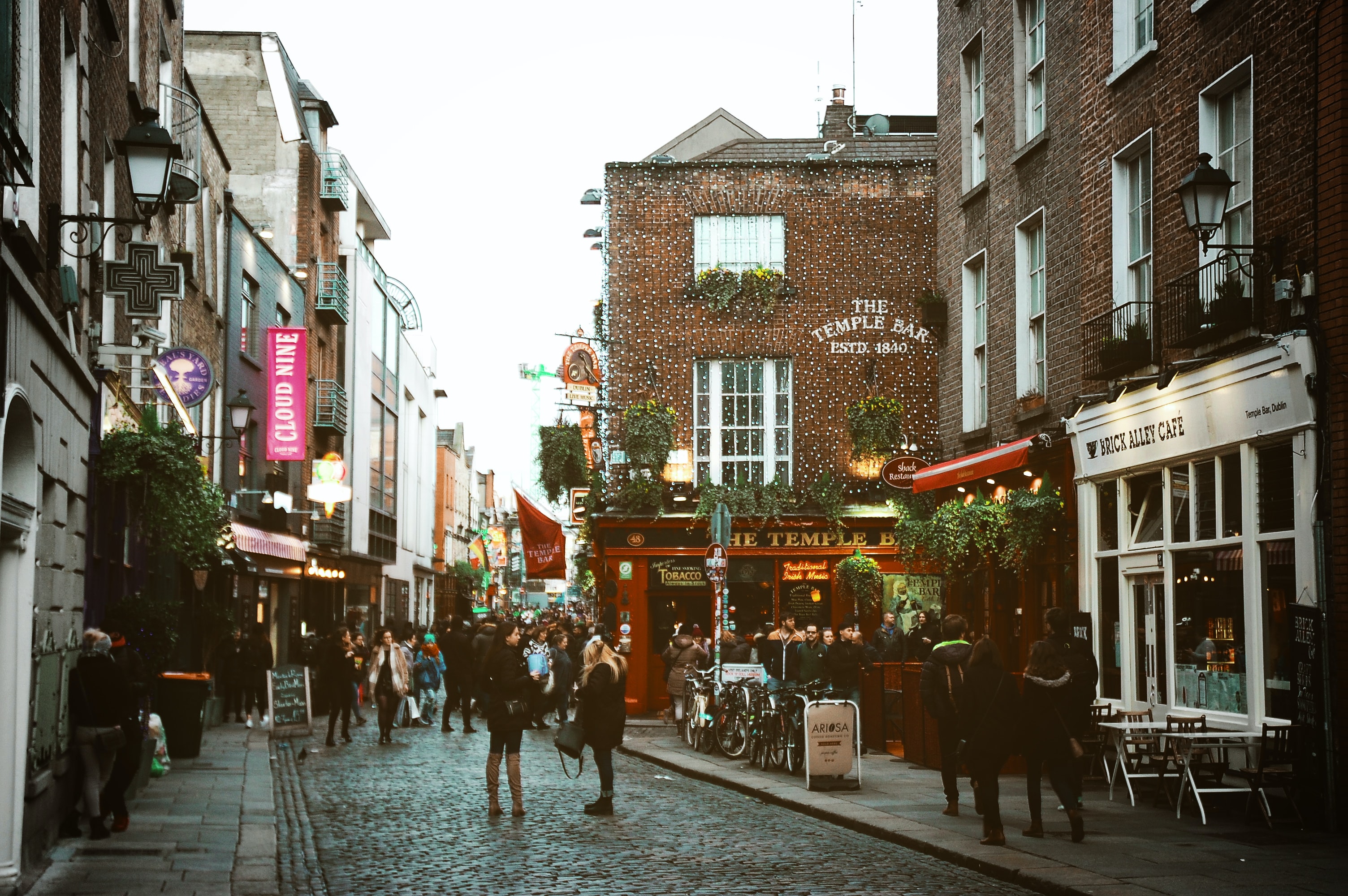 The Republic of Ireland exhibits high performance across all categories of the Global State of Democracy (GSoD) framework. It is amongst the top 25 per cent in the world in terms of its performance in all but two factors, Electoral Participation (mid-range) and Inclusive Suffrage (high range). Over the past five years, performance has been stable, with no significant advances or declines. Ireland has a highly developed knowledge economy, and remains among Europe's top locations for foreign direct investment. Its highly redistributive tax and transfer system is credited for the country's historically low income inequality (although this is changing) and strong economic growth.
Irish politics are marked by its division from Northern Ireland, with which the country shares an open border under the Common Travel Area arrangement. Ireland is a member of the European Union (EU) and a founding member of the Council of Europe and the OECD. Although Irish politics was long dominated by centrist and centre-right parties, there is now movement towards the centre-left and an emerging left-right divide. This shift is particularly influenced by rising economic inequalities due to higher costs of living and wage stagnation. As wage inequality increases, social mobility also becomes less accessible, which, in turn, leads to more fractious politics. Moreover, Irish policymakers have mostly relied on cash benefits instead of services. This has resulted in substantive challenges in healthcare and housing. Access to abortion also remains a concern in the Catholic majority country. Despite the decriminalisation in 2018, the lack of commissioned abortion services prompted a review and sweeping reforms of the Termination of Pregnancy Act. In recent years, Irish politics have also started to address the Irish pension system, which remains under pressure due to ageing demographics, lack of auto-enrolment, and a high number of private sector workers with no supplementary pension savings.
Ireland is home to a small number of racial minorities, including Asian, Black and other communities. Recent studies and reports reveal that racism is an enduring problem, and that minorities face obstacles in accessing workplaces, services, housing, education and healthcare. The government has acknowledged the problem, launching a national action plan against racism. GSoD Indices show that Ireland has made steady progress (from mid to high) on gender equality over the last several decades. Equality in health, access to financial resources and work are stronger areas, while challenges remain in decision-making in political, economic, and social spheres. The recently enacted Gender Pay Gap Information Act 2021 as well as efforts to push forward the Corporate Governance (Gender Balance) Bill are promising developments.
Looking ahead, it will be important to watch patterns of declining trust in the government, due partly to promised state support programmes not being implemented and a series of scandals that prompted resignations. It will also be critical to watch the unclear situation with Northern Ireland and the decreased trust between the UK and the Republic of Ireland. Due to the shift of politics in Northern Ireland, discussions on a referendum on the unity of Northern Ireland and the Republic of Ireland have started. Nonetheless, a failure of finding mutually agreeable solutions would have major consequences for the Republic.
Monthly Event Reports
May 2023 | EU Commissioner raises concerns over asylum-seekers' treatment and homelessness
The Council of Europe Commissioner for Human Rights, Dunja Mijatović, sent a letter to Taoiseach Leo Varadkar, Minister for Integration Roderic O'Gorman, and Minister for Housing Darragh O'Brien regarding homelessness among asylum-seekers, requesting a "whole of government approach." The Commissioner stated the country may not be complying with minimum requirements set under the European Convention on Human Rights, raised the issue of unequal treatment between Ukrainian and other asylum-seekers, and warned that the housing crisis could fuel growing anti-refugee sentiment. Taoiseach Leo Varadkar responded that there has been continued work to address the issue but admitted that the existing conditions "fall short of what is required." Recently, there have been increased reports of asylum-seekers' substandard living conditions and years of limbo due to the long waiting times for application decisions. The country has seen arson attacks on asylum-seekers and blocked roads to prevent them from accessing accommodation centers.
Explore past monthly event reports
GSoD Indices Data 2013-2022
Basic Information
Population
5 028 230
System of government
Parliamentary system
Head of government
Taoiseach Micheál Martin (since 2020)
Head of government party
Fianna Fáil
Electoral system for lower or single chamber
Single Transferable Vote
Women in lower or single chamber
23.1%
Women in upper chamber
39.0%
Last legislative election
2020
Effective number of political parties
6.16
Head of state
President Michael D. Higgins
Selection process for head of state
Direct election (alternative vote)
Latest Universal Periodic Review (UPR) date
10/11/2021
Latest Universal Periodic Review (UPR) percentage of recommendations supported
85.0%
Human Rights Treaties
State party
Signatory
No action
United Nations Human Right Treaties
International Covenant on Civil and Political Rights
International Covenant on Economic, Social and Cultural Rights
International Convention on the Elimination of All Forms of Racial Discrimination
Convention on the Elimination of Discrimination Against Women
Convention against Torture and Other Cruel, Inhuman and Degrading Treatment or Punishment
Convention on the Rights of the Child
International Convention on Protection of the Rights of All Migrant Workers and Members of Their Families
International Convention for the Protection of All Persons from Enforced Disappearance 
International Convention on the Rights of Persons with Disabilities
International Labour Organisation Treaties
Forced Labour Convention
Freedom of Association and Protection of the Right to Organise Convention
Right to Organise and Collective Bargaining Convention
Equal Remuneration Convention
Abolition of Forced Labour Convention
Discrimination (Employment and Occupation) Convention
Convention concerning Minimum Age for Admission to Employment
Worst Forms of Child Labour Convention
Regional Treaties
Convention for the Protection of Human Rights and Fundamental Freedoms
Protocol to the Convention for the Protection of Human Rights and Fundamental Freedoms
Protocol No. 4 to the Convention for the Protection of Human Rights and Fundamental Freedoms
Protocol No. 6 to the Convention for the Protection of Human Rights and Fundamental Freedoms
Protocol No. 7 to the Convention for the Protection of Human Rights and Fundamental Freedoms
Protocol No. 12 to the Convention for the Protection of Human Rights and Fundamental Freedoms
Protocol No. 13 to the Convention for the Protection of Human Rights and Fundamental Freedoms
Categories of Democratic Performance
Global State of Democracy Indices
Hover over the trend lines to see the exact data points across the years
Explore the indices
Representation
high 0.7-1.0
mid 0.4-0.7
low 0.0-0.4
Rights
high 0.7-1.0
mid 0.4-0.7
low 0.0-0.4
Rule of Law
high 0.7-1.0
mid 0.4-0.7
low 0.0-0.4
Participation
high 0.7-1.0
mid 0.4-0.7
low 0.0-0.4
Annual value
Factors of Democratic Performance Over Time
Use the slider below to see how democratic performance has changed over time