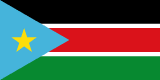 South Sudan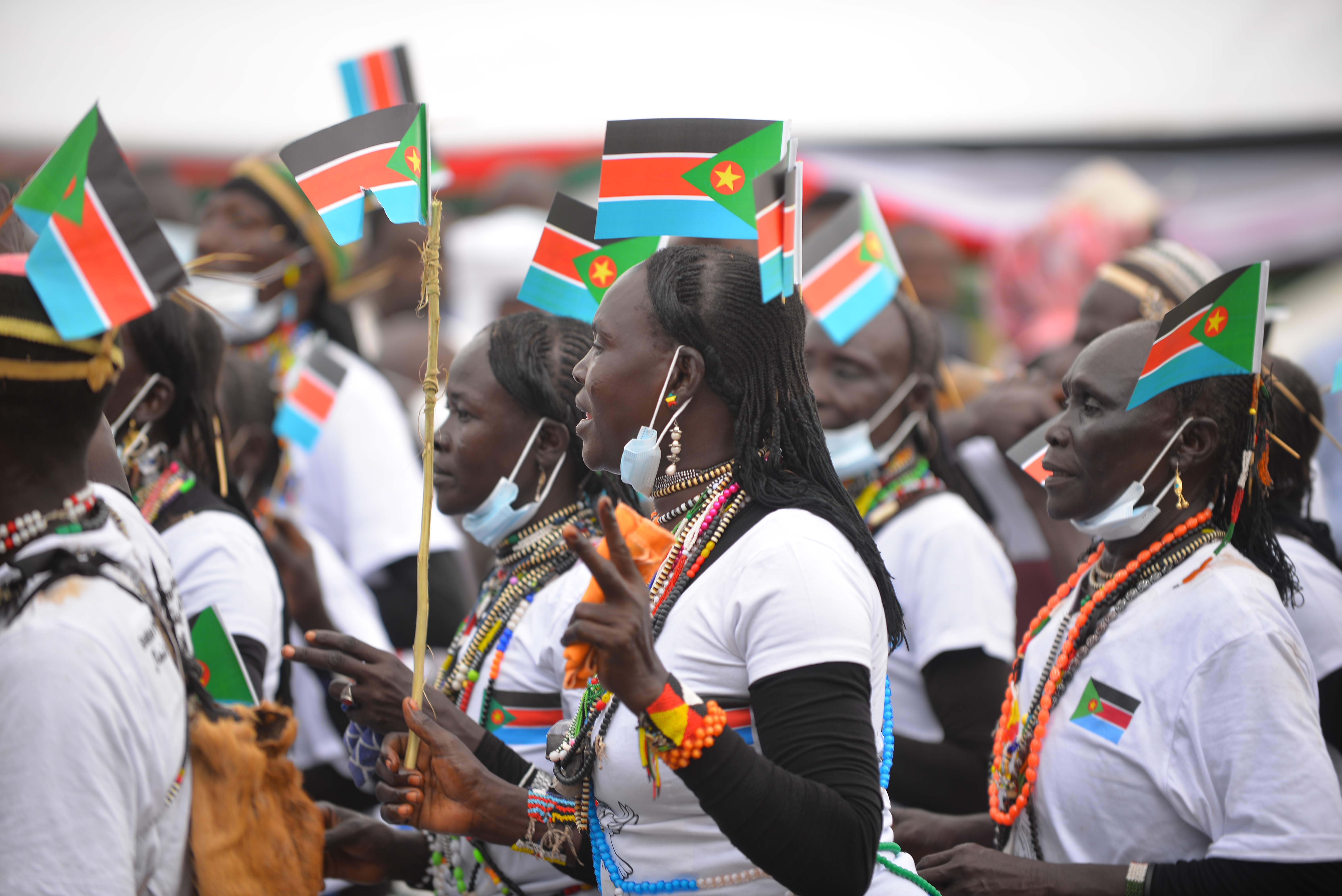 South Sudan is an authoritarian regime and is the world's newest nation, having gained independence from Sudan on 9 July 2011 after a secessionist war dating to the 1980s. South Sudan is a low-income country and its main industries are oil and agriculture. As of 2021, South Sudan's performance in the GSoDI's five attributes remained relatively constant at a weak level. In the preceding five years, there were several sub-attributes and indicators that experienced marginal changes. Corruption remains a significant challenge, with over US$73 million of public funds reportedly taken by political elites between 2018 and 2021.
South Sudan has experienced protracted conflict since 2013, which is primarily the result of an ongoing power struggle between the leaders of South Sudan's major conflicting parties, the Sudan People's Liberation Movement (SPLM) – led by President Salva Kiir – and the Sudan People's Liberation Movement-in-opposition (SPLM-IO) – led by Riek Machar. Kiir and Machar are ideologically similar, and their rivalry lies principally in securing power for themselves and their ethnic communities. Despite signing a peace agreement (R-ARCSS), resurgences of armed conflict between Kiir and Machar, as well as from rival groups, is an acute threat. Additionally, Thomas Cirillo (National Salvation Front) has led an insurgency in the southern Equatoria region aimed at securing decentralised federal governance. The unlikelihood of peace in South Sudan constrains its development and the functions of its political institutions. Political leaders have manipulated and politicised ethnicity to aid armed conflict. For example, tension between the two biggest ethnic groups, the Dinka and Nuer, has been incited by the rivalry between Kiir (Dinka) and Machar (Nuer).
The sustained violence throughout South Sudan has caused a severe humanitarian crisis, aggravated by climate-related disasters. Thus far, over 2.3 million people have been displaced, with women and children accounting for about 83 percent of South Sudan's refugees. Relatedly, women and girls confront high risks of physical and sexual violence, which increased by 218 percent from the first to the second quarter of 2022. The United Nations Mission in South Sudan (UNMISS) has been operating since 2011, although relations between UNMISS and the South Sudanese government have been tense. Regional actors – notably the Intergovernmental Authority on Development and the African Union – have also played a significant role in efforts to resolve the South Sudanese conflict and rebuild the society.
There are three areas related to human rights and democracy that are of concern. First, the contraction of South Sudan's oil exports and agricultural production following the COVID-19 pandemic, as well as potentially long-lasting effects of diverting global humanitarian efforts to the Ukraine conflict, have left millions facing acute and catastrophic food insecurity. There is a risk that this food insecurity will interact with ethnic fault lines to exacerbate communal conflict, and further lower South Sudan's performance with regards to Absence of Corruption and Social Rights and Equality. Secondly, the prolonged conflict may continue to erode South Sudan's performance across several attributes and sub-attributes. For example, combatant attacks on women and girls will increase gender disparities and adversely affect Participatory Engagement and Civil Liberties. Finally, the August 2022, postponement of elections from 2023 to 2025, and the extension of the unelected transitional government, further inhibits South Sudan's prospects for democracy.
Monthly Updates
August 2022
South Sudan's unelected transitional government has agreed to extend the transitional period of the peace agreement by an additional 24 months. This means that the elections, which were due to be held upon the expiration of the original agreement in February 2023, will instead be held in December 2024. President Salva Kiir Mayardit justified the extension on the grounds that much of the original agreement remained unimplemented, and that the armed forces need to be unified and a new constitution created before elections can be held. The United States, United Kingdom and Norway, who helped mediate South Sudan's peace process, criticized the talks that led to the extension agreement for a lack of stakeholder consultation and stated that the "roadmap must demonstrate how another extension would differ from [the two] previous ones."
Explore past monthly updates
GSoD Indices Data 2012-2021
Basic Information
Population
11 381 377
System of government
Presidential system
Head of government
President Salva Kiir Mayardit (since 2011)
Head of government party
Sudan People's Liberation Movement
Electoral system for lower or single chamber
In transition
Women in lower or single chamber
32.4%
Women in upper chamber
32.1%
Last legislative election
2010
Head of state
President Salva Kiir Mayardit
Latest Universal Periodic Review (UPR) date
31/01/2022
Human Rights Treaties
State party
Signatory
No action
United Nations Human Right Treaties
International Covenant on Civil and Political Rights
International Covenant on Economic, Social and Cultural Rights
International Convention on the Elimination of All Forms of Racial Discrimination
Convention on the Elimination of Discrimination Against Women
Convention against Torture and Other Cruel, Inhuman and Degrading Treatment or Punishment
Convention on the Rights of the Child
International Convention on Protection of the Rights of All Migrant Workers and Members of Their Families
International Convention for the Protection of All Persons from Enforced Disappearance 
International Convention on the Rights of Persons with Disabilities
International Labour Organisation Treaties
Forced Labour Convention
Freedom of Association and Protection of the Right to Organise Convention
Right to Organise and Collective Bargaining Convention
Equal Remuneration Convention
Abolition of Forced Labour Convention
Discrimination (Employment and Occupation) Convention
Convention concerning Minimum Age for Admission to Employment
Worst Forms of Child Labour Convention
Regional Treaties
African Charter on Human and Peoples' Rights
Attributes Over Time