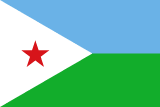 Djibouti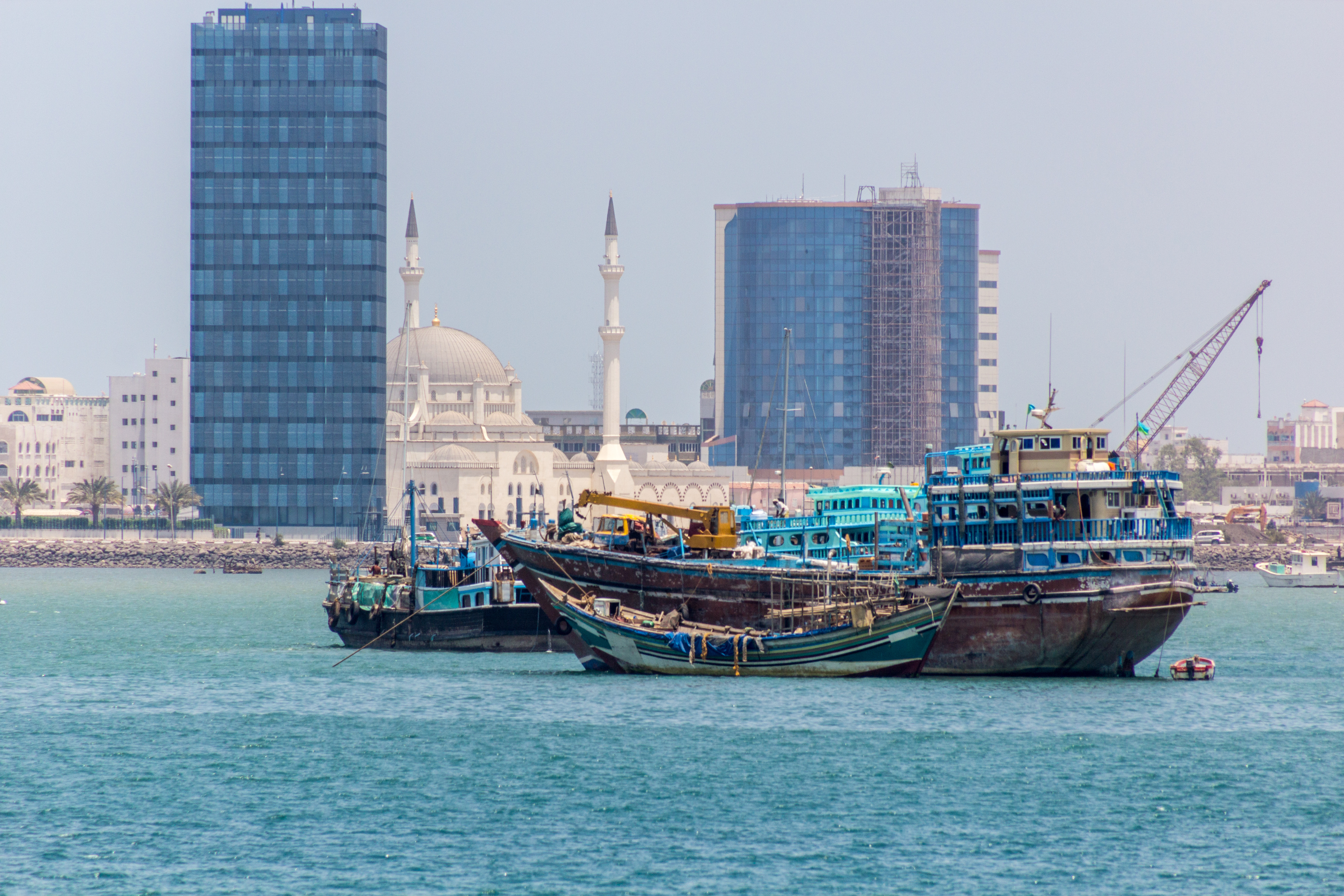 Djibouti performs in the low range across all categories of the Global State of Democracy framework, with especially low performance in Participation. Over the past five years, it has not experienced any notable shifts in performance levels. Djibouti is a lower-middle income state, with an economy largely based on the provision of services connected with its large port complex on the Gulf of Aden and the Red Sea. The country has high rates of inequality and poverty, which have been made worse by endemic corruption. Poverty levels are particularly high amongst the small rural population, whose subsistence farming has been hindered by the country's vulnerability to the effects of climate change. The strategic importance of Djibouti's location means that it has come to host several foreign military bases.
Djibouti's politics are driven primarily by political and ethnic tensions and geopolitical issues. The country has a dominant party system—in which the main party enjoys a four-fifths parliamentary majority—and has been ruled by President Ismail Omar Guelleh since his election in 1999, when he succeeded his uncle. The regime has maintained power by limiting freedom of assembly and association, marginalizing and arresting dissenting journalists and human rights defenders, and nepotism. Furthermore, government officials have muzzled political opposition through arresting and threatening opposition parties.
Guelleh and most other governing party officials are members of the Issa Somali ethnic group, which comprises 60 per cent of the population and fought an insurgency against members of the Afar minority (35 per cent) in the early 1990s. Conflict between the Somali and Afar states in Ethiopia has spilled over into southern Djibouti, where the local Issa Somali and Afar population have violently clashed as a result of the politicisation of their ethnic identities. Interethnic tensions between the Issa Somali and Afar population groups in Djibouti are not solely the result of spill over from Ethiopia and date to post-independence politics, which politically sidelined the Afar people in response to their being favoured by the French colonial administration (1896-1977). At the same time, Djiboutian women also face discrimination, and they remain poorly represented in government positions and across the workforce more broadly.
Access to Djibouti's ports for its landlocked neighbours gives it regional importance, but it has also made it a prime transit site for illicit arms trade and human trafficking. Djibouti plays a stabilizing role in the Horn of Africa and hosts refugees from the region, notably from Somalia, Ethiopia and Yemen. Djibouti remains politically stable, partly due to the unfettered power of the current regime, which, despite its repression of opposition and human rights organizations, can rely on external support due to Djibouti's strategic geopolitical importance.
Going forward, it will be important to watch all categories of democratic performance. The state anti-corruption initiatives should be monitored to assess any possibility of improvement. Relatedly, there is a need for job growth to accompany economic growth in Djibouti. Otherwise, unemployment levels, especially among women, could impact poverty-related food insecurity; as a result, the Basic Welfare and Gender Equality indicators should be watched moving forward.
Monthly Event Reports
February 2023 | Ruling coalition wins 94% of vote in Djibouti's parliamentary elections
On 24 February, Djibouti held a parliamentary election, and in a result that was widely anticipated President Ismaïl Omar Guelleh's ruling coalition, the Union for the Presidential Majority (UMP), received 94 per cent of the vote. This vote share translated into 58 of the National Assembly's 65 seats (up from 57 in 2018), with the remaining 7 seats won by the Djibouti Union for Democracy and Justice, the only opposition party to contest the elections. The result maintains Guelleh's control over the National Assembly, which has been dominated by the party he leads, the People's Rally for Progress (latterly through the UMP) since independence in 1977. Djibouti's main opposition parties boycotted the election, calling it 'a sham.' However, international observers from the African Union and the Intergovernmental Authority on Development (IGAD) characterized the poll as free and fair. Notwithstanding reports of low voter turnout from the local media and election observers, the government reported it to be 75.9 per cent (up from 61.8 per cent in 2018).
Explore past monthly event reports
GSoD Indices Data 2013-2022
Basic Information
Population
1 002 200
System of government
Presidential system
Head of government
Prime Minister Abdoulkader Kamil Mohamed (since 2013)
Head of government party
People's Rally for Progress
Electoral system for lower or single chamber
Parallel
Women in lower or single chamber
23.1%
Women in upper chamber
Not applicable
Last legislative election
2023
Head of state
President Ismaïl Omar Guelleh
Selection process for head of state
Direct election (two-round majority)
Latest Universal Periodic Review (UPR) date
10/05/2018
Latest Universal Periodic Review (UPR) percentage of recommendations supported
87.19%
Human Rights Treaties
State party
Signatory
No action
United Nations Human Right Treaties
International Covenant on Civil and Political Rights
International Covenant on Economic, Social and Cultural Rights
International Convention on the Elimination of All Forms of Racial Discrimination
Convention on the Elimination of Discrimination Against Women
Convention against Torture and Other Cruel, Inhuman and Degrading Treatment or Punishment
Convention on the Rights of the Child
International Convention on Protection of the Rights of All Migrant Workers and Members of Their Families
International Convention for the Protection of All Persons from Enforced Disappearance 
International Convention on the Rights of Persons with Disabilities
International Labour Organisation Treaties
Forced Labour Convention
Freedom of Association and Protection of the Right to Organise Convention
Right to Organise and Collective Bargaining Convention
Equal Remuneration Convention
Abolition of Forced Labour Convention
Discrimination (Employment and Occupation) Convention
Convention concerning Minimum Age for Admission to Employment
Worst Forms of Child Labour Convention
Regional Treaties
African Charter on Human and Peoples' Rights
Arab Charter on Human Rights
Categories of Democratic Performance
Representation
Rights
Rule of law
Participation
Global State of Democracy Indices
Hover over the trend lines to see the exact data points across the years
Explore the indices
Representation
high 0.7-1.0
mid 0.4-0.7
low 0.0-0.4
Rights
high 0.7-1.0
mid 0.4-0.7
low 0.0-0.4
Rule of Law
high 0.7-1.0
mid 0.4-0.7
low 0.0-0.4
Participation
high 0.7-1.0
mid 0.4-0.7
low 0.0-0.4
Annual value
Factors of Democratic Performance Over Time
Use the slider below to see how democratic performance has changed over time