Back to overview
Elections in Bosnia and Herzegovina and Bulgaria Led to More Stalemate, not More Democracy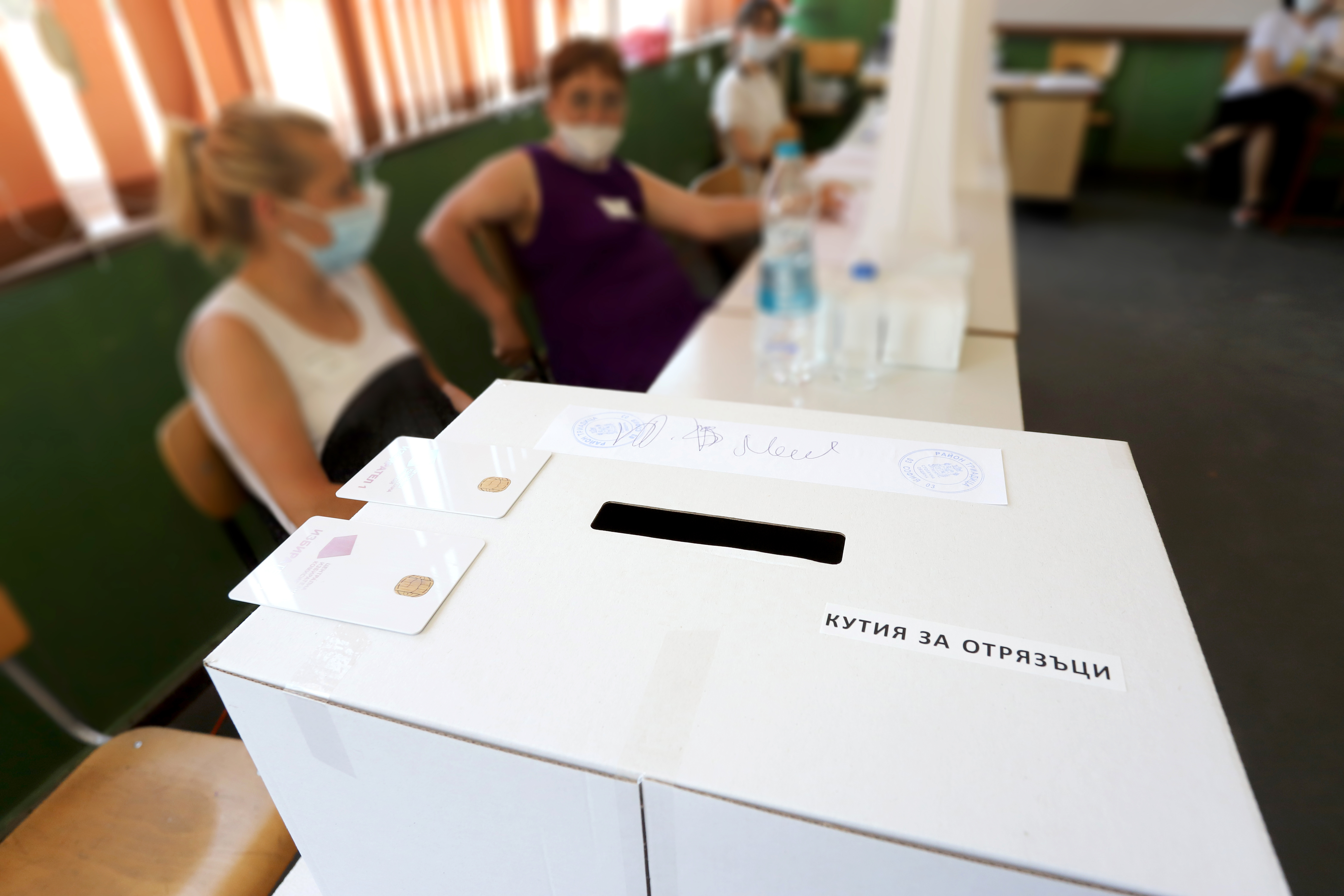 While the eyes of democracy watchers around the world may have been on the Brazilian presidential election on 2 October 2022, voters in Bosnia and Herzegovina as well as in Bulgaria also headed to polls that day for general and early parliamentary elections. Both cases highlight how elections alone—in giving rise to political polarization, fragmentation, and apathy—are not sufficient to consolidate democracy in the region. 
Bosnia and Herzegovina: Elections that fuel ethnic divisions 
According to the Global State of Democracy Indices (GSoDI), Bosnia and Herzegovina has remained a weak democracy since 1996—the year following the Dayton Agreement that ended the Bosnian War. Originally envisioned to be a transitory power-sharing arrangement between the three constituent peoples it defines—Bosniaks, Croats and Serbs—the complex institutional framework resulting from the accords is largely regarded as having instead entrenched divides between the three ethnic groups. Electorally, ethnic and residency requirements for candidacy and voting exclude parts of the three constituent peoples from political participation and representation at the state-level, alongside the country's 17 recognized national minorities. The provisions have been deemed discriminatory in court rulings; despite this, changes to the election law over the years have not addressed this fundamental principle. Recent proposed electoral law reforms have only served to drive accusations of ethnic bias and changes announced by the High Representative on election night to address post-election political gridlock are likely to spur further fallout. 
If we take the simplest definition of democracy to comprise of popular control and political equality in exercising that control, it therefore comes as no surprise to see democracy stagnating in Bosnia and Herzegovina. Whilst state-wide polling has shown citizens to prioritize the avoidance of inter-ethnic violence, the institutional framework disincentivizes consensus-building across ethnic lines. Democracy cannot develop under a system that fuels, rather than works to heal, ethnic-based divisions. Polarization has become increasingly expedient for elites, tarnishing this week's elections. This, alongside the depth of political corruption in the country, serves to spur a sense of apathy amongst the electorate - with only 50% turning out to vote on Sunday.  
Bulgarian Elections: In search of a parliamentary majority 
Voter fatigue and frustration with political leaders were also present this week in Bulgaria, as turnout in the elections dwindled to historic lows. 
Elections in Bulgaria, a mid-range performing democracy according to the GSoDI and an EU member state, once again produced political fragmentation. The previous ruling coalition had been fragile and composed of unlikely bedfellows—a mix of centrist, socialist, and populist parties—until it folded over the summer as a result of ideological differences between members. Sunday's vote yielded a fragmented parliament, and threatens to continue a cycle of elections which fail to produce stable governments.  
The winning centre-right Citizens for the European Development of Bulgaria (GERB) party remains politically isolated, haunted by corruption allegations which led thousands of Bulgarians to take to the streets in 2020. GERB came ahead of the second biggest party, the reformist We Continue the Change, by five percentage points. The pro-Russian Vazrazhdane party drew twice as many votes compared to its November 2021 showing. The party has shown enmity towards the media, accusing journalists of conspiring with pro-Western forces and calling for outlets receiving funding from abroad to register as foreign agents. The election results indicate a populace divided about the country's future direction—especially its stance on relations with Moscow. Far from a stabilizing outcome, the results suggest a high level of electoral volatility and failed to ease the country's political turmoil.   
Under the pressure of prolonged instability, Bulgaria's democracy may suffer. It can limit Sofia's ability to combat democratic stagnation as lawmaking is hamstrung, compromising an important vector for democratic renewal. It also risks making Bulgaria more vulnerable to external shocks, as showcased in the delayed passage of the laws needed to unlock the EU's Covid-19 recovery funds.  
Time to tackle democratic stagnation 
Elections in both Bosnia and Herzegovina and Bulgaria have given rise to a number of commonalities which hinder democratic development in the two countries. Fragmentation, owing to the number of political actors unable and unwilling to find a way forward, produces stalemate in national legislative agendas. This means elections are working to entrench rather than address voter concerns over issues such as political corruption. Effectively leaving voters unrepresented, citizens will only continue to become more disengaged—particularly in the face of increasingly polarizing forces.  
While regional leaders and policymakers have recently turned their attention to democratic backsliding in Poland and Hungary, democratic stagnation as seen in Bosnia and Herzegovina and Bulgaria therefore also warrants action.