Back to overview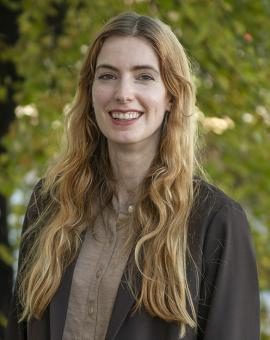 Emily Bloom
Associate Programme Officer
Emily Bloom
Associate Programme Officer
Emily Bloom is an Associate Programme Officer in Democracy Assessment team, Global Programmes.
Emily in her daily work, will be furthering the Democracy Assessment team's research, analysis and communications within the Global State of Democracy (GSoD) Programme.
Emily joined International IDEA in April 2022. She has previous experience working with research, communications and project management, chiefly in the fields of international development, trade policy and innovation. Emily worked as a consultant supporting technical cooperation contracts in the R&D department of a technology firm. She worked also as Grant Officer as part of the fund management team for the Trade and Investment Advocacy Fund (TAF2+) at Saana Consulting in London, aimed at supporting the participation of developing and least developed countries in international trade negotiations. Emily also worked as a Project Officer at the International Centre for Trade and Sustainable Development (ICTSD) in Geneva.
Expertise
Research & analysis; Communications
Education
MSc in Computer Science, Bristol University, Bristol, UK; MSc in International Political Economy, London School of Economics, London, UK; BA in International Studies, Emory University, Atlanta, USA
Languages
English, French, Swedish
Location
Stockholm, Sweden