Back to overview
Slovenian Elections: A Win for Democracy, a Loss for Populism in Europe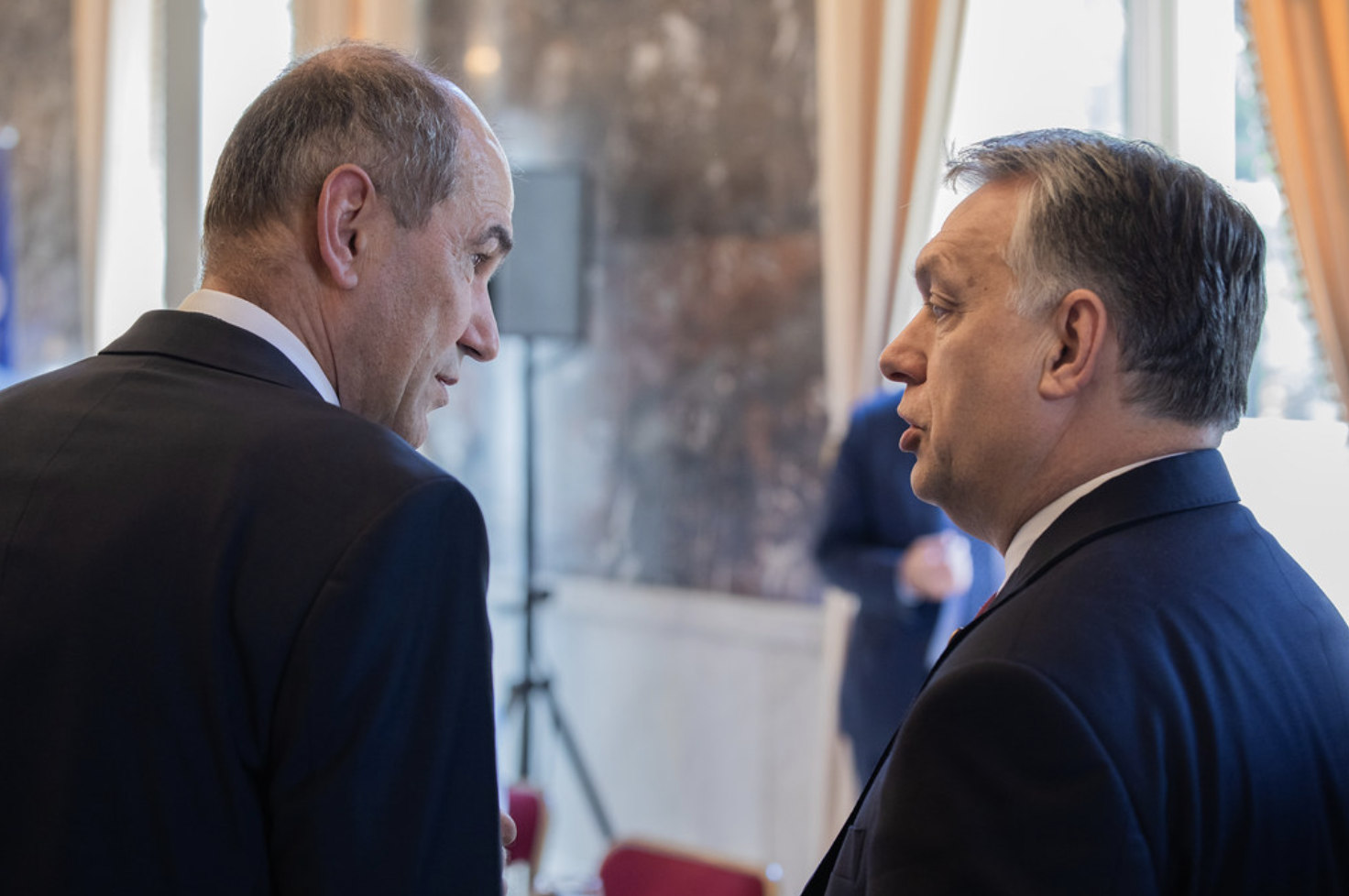 Political newcomer Robert Golob's victory in Slovenia's April 24th general election may be both a step forward for its own democracy as well as a setback for populist strongmen in Europe.  
The triumph of Golob and his Freedom Movement, just formed in January, is a reversal for neighboring Hungary's rightwing populist leader, Viktor Orbán, who just won his fourth term in office but can no longer count Slovenia amongst his ideological allies. Brussels will be relieved in view of Slovenia's turbulent EU rotating presidency last year and as the Commission clashes with Hungary over the rule of law. 
Slovenia's outgoing Prime Minister Janez Janša has been criticised for undermining a range of rights, including press freedoms. He has also been accused of corruption. In a strange twist, Janša's leadership has eroded the democracy he had worked to build during the Slovene Spring. In his youth, Janša was a leftist before traversing the political spectrum; what started as anti-communism in his rejection of the Yugoslav regime veered into rightwing populism. After significant declines in media integrity and civil liberties, Slovenia was named a backsliding democracy in the Global State of Democracy's 2021 report.   
Golob, who envisages the creation of a modern welfare state based on a green transition, inclusive society, and the rule of law, had framed the election as a "referendum on democracy."  
 In 2020, civil liberties for the first time sunk below East-Central European averages, with indicators on freedom of expression, freedom of association, freedom of movement and social group equality each downgraded to mid-range performance. Weakened checks on Janša's regime have served to hasten backsliding. Judicial independence fell in tandem with government delays in appointing prosecutors and complying with judicial rulings; media integrity has been tested by Janša's "war with the media."  
 In spite of its small population, Slovenia has played an outsized and influential role in its neighborhood, and advocated for EU enlargement to include the Western Balkans during its 2021 EU presidency.   
Signs of hope  
The election also stood out for a number of historic breakthroughs. Of the 90 seats up for grabs in the National Assembly, the Freedom Movement won 41 of them, higher than any single party in the history of Slovenian parliamentary democracy.  
In addition, electoral participation shot up, lending the result legitimacy and signaling representative and broad-based support. Slovenian electoral participation, which was high in the early years of democracy, has largely remained below the global average since 2012. The recent elections reverse this long-standing trend. Last month, 70 percent of 1.7 million eligible voters went to the polls, compared to 52 percent in the 2018 parliamentary elections.  
Golob was able to tap into growing public discontent manifest in anti-government protests which he successfully galvanized into the ballot box. Further, civil society organizations played a critical role through promoting voter participation, providing resources and practical information on how to vote, and even organizing free transport to polling stations. Finally, the Freedom Movement was able to offer a new party appeal, creating a bandwagon effect that drew votes from other established parties. New parties can improve responsiveness of government and can often innovate to capture emerging social issues and reflect public sentiment.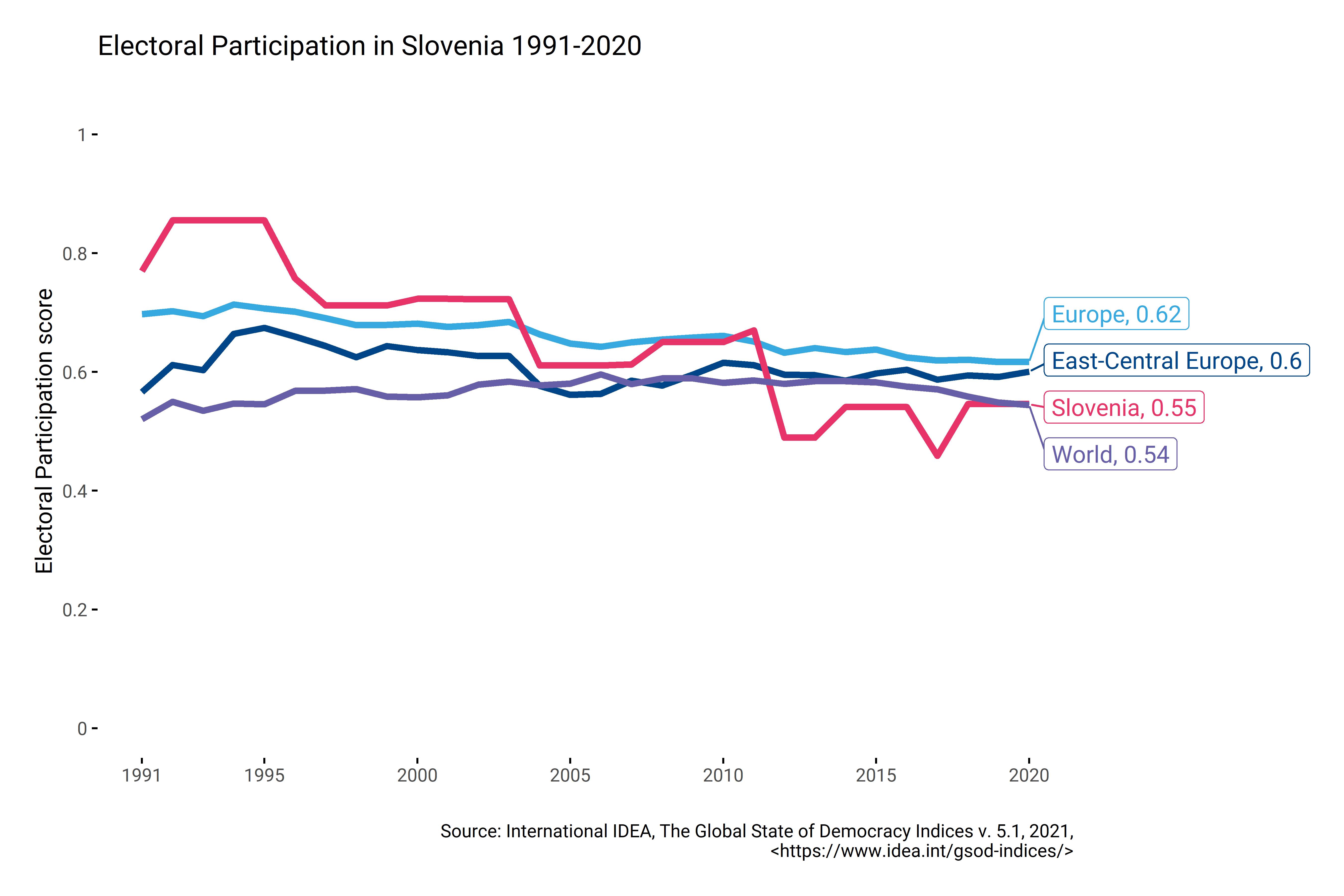 With a clear mandate for his agenda, Golob is unlikely to encounter problems with the types of inertia that brought down the last governing center-left coalition at the beginning of 2020. The new administration will need to focus on restoring waning fundamental rights and impartial administration and shoring up media integrity. The experience of Slovenia can provide important lessons for recovering from backsliding and will be a country to watch carefully as the new parliament convenes its first session.   
Disclaimer: Opinions expressed in this commentary are those of the author and do not necessarily represent the institutional position of International IDEA, its Board of Advisers or its Council of Member States.