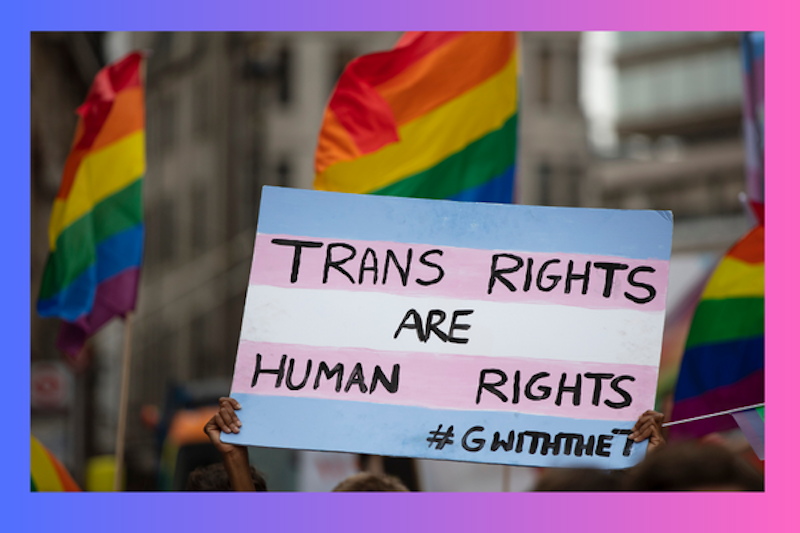 In many parts of the world, transgender people are still denied the right to have their gender identity legally recognized or are forced to make impossible choices between full participation in society and other basic human rights. But many countries have also seen recent advances in legal gender recognition, an important area of transgender rights. Let's examine the signs of positive change and explore why these technical procedures are so important. 
What is Legal Gender Recognition?  
Legal gender recognition (LGR) allows transgender and gender-diverse people to change their sex/gender marker and names on official identity documents. Inconsistencies between a person's identified gender and official documentation often create barriers that can limit a person's access to health, education, employment, and public services. 
Why is LGR important for democracy?  
In short, LGR plays a fundamental role in ensuring that all individuals are treated equally under the law, regardless of their gender identity. LGR can affirm the individual's right to self-identification and bodily autonomy, while the lack of LGR creates barriers exposing transgender and non-binary individuals to exclusion from full societal participation and to significant amounts of discrimination and violence in various areas of life. For example, conflicts in the voter register may create obstacles to exercising the right to vote, exacerbated by increasingly strict voter identity laws in some places. 
Controversially, the process of LGR often includes requirements that constitute human rights violations, including compulsory medical treatments, genital surgery, and sterilizations. These interventions are often costly and arbitrary, and they infringe on one's right to physical integrity and in some cases procreative freedom.
Where and how is LGR made available? 
Laws vary considerably in different countries and localities as to how transgender people can have their legal identity documents changed, as shown in The International Lesbian, Gay, Bisexual, Trans and Intersex Association (ILGA) map. (Click the map below to view a larger version.)

What types of approaches are used to enable (or in some cases restrict) LGR?  
| | |
| --- | --- |
| LGR approaches  | Description  |
| Self-determination  | The legal recognition of a person's self-defined gender identity on the basis of a declaration by the person concerned, with no other requirements  |
| Mandatory sterilization and/or surgery requirements  | Requirements for sterilization and/or sex reassignment surgery often based on false ideas of demonstrating "commitment" to one's chosen gender identity  |
| Non-surgical medical requirements  | Can include submitting to a compulsory medical diagnosis of gender dysphoria and/or psychological evaluation, as well as compulsory medical treatments i.e. hormonal therapy  |
| Other requirements  | Can include marriage/divorce requirements or age restrictions  |
What are some good practices from around the world? 
Europe:  
Asia and the Pacific:  
Africa and Western Asia:   
Americas: 
What are the latest LGR developments in 2023?  
International IDEA's Democracy Tracker recently highlighted the following developments:  
What are some common concerns for LGR applicants around the world?