Back to overview
New GSoD in Focus: Supporting Ukraine's Democracy after the War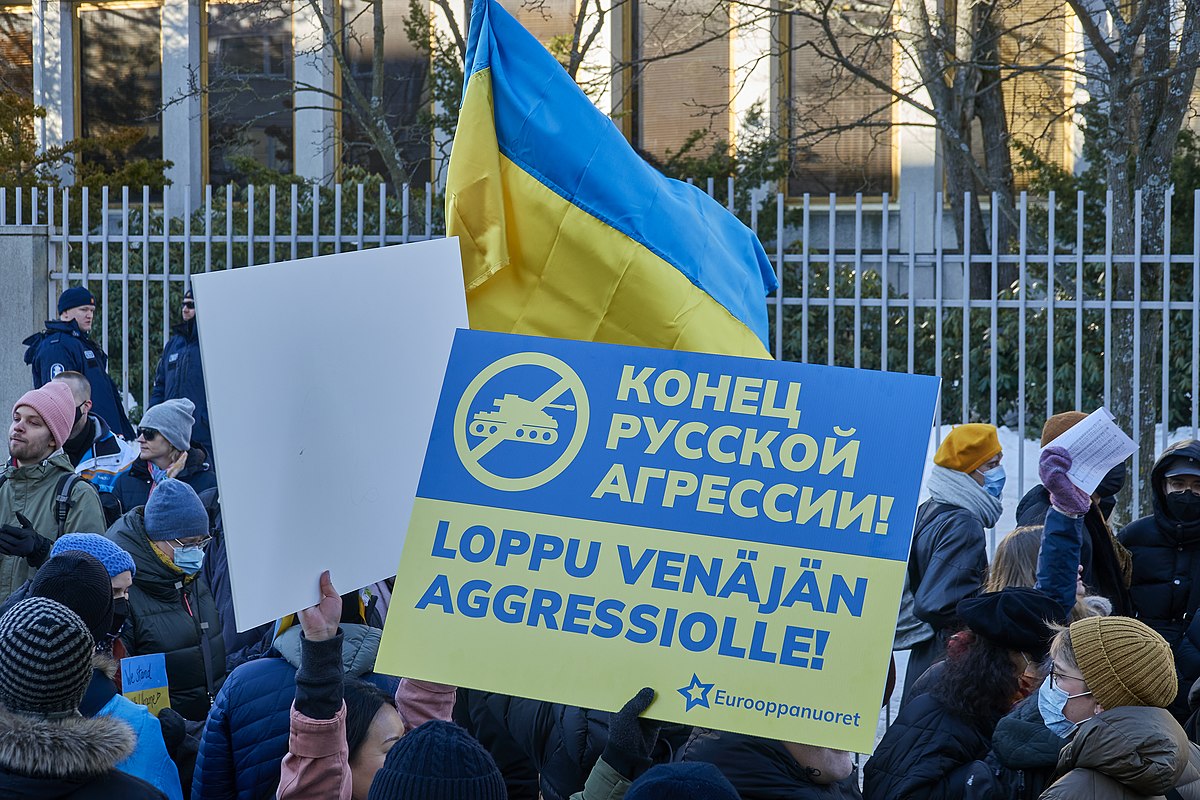 Russia's war of choice has wrought enormous infrastructural and human damage across Ukraine. The international community broadly accepts the necessity of providing significant financial and technical assistance for reconstruction in Ukraine. But equally vital is the provision of concomitant support for Ukraine's work to preserve and reconstruct its democracy and democratic institutions on its own terms. Grounded in the political history of independent Ukraine, international comparative experience, and expert input from Ukrainian partners and other specialists, this GSoD In Focus lays out the key questions Ukrainians will face as they restart the regular work of their democratic institutions in the aftermath of the war—or, depending on future circumstances, a significant stepdown of hostilities—taking into account the country's European Union Candidate Status.
For international partners who are seeking to support Ukraine, the core points are:
• All support must be provided via real partnerships, where Ukrainians are either driving or equal partners in all decision-making processes.
• Ukraine has robust democratic institutions, and a key task is assisting in their preservation.
• In some areas, including the conduct of the next election, international support is likely to be a necessity.
• Ukrainian civil society, as an efficient driver of national progress in human rights and other democratic fields, should be involved in decision-making, subject-matter expertise and service delivery questions.
Ukraine has been a democracy since 1994, although its democratic performance has varied greatly over time. The two most intense periods of reforms in Ukraine's democratic history began with the Orange Revolution (2004–2005) and the Revolution of Dignity or 'Maidan Revolution' (February 2014), respectively. From 2009 to 2015, Ukraine suffered an episode of democratic backsliding under President Viktor Yanukovych. The most recent period of reform, which has included major decentralization and direction of resources to the regions, has coincided with a significantly larger share of Ukrainians agreeing that democracy is the preferable form of government in public opinion surveys.
The Ukrainian Parliament, the Verkhovna Rada, reflects the vitality and complexity of Ukrainian democratic politics. A consistent site of vibrant debate, it has not been historically free from the influence of overt and covert special interests. However, committed internal and external reformers have led it to become more transparent and responsive. Since 2014, European integration has been a driving force for reform, and the Verkhovna Rada has developed a close relationship with the European Parliament (EP). Future international support and peer-to-peer dialogues will be greatly appreciated.
Although Russia and Ukraine are not currently in active negotiations to end the war, a negotiated end of hostilities is an ever-present possibility in any armed conflict. Thus, if a negotiation were to take place, the constitutional implications of any type of settlement need to be considered. Should an outcome of the war, including an unambiguous Russian defeat or a peace agreement, require considering changes to Ukraine's Constitution, all of Ukraine's established procedural requirements and constraints must be properly considered. Ukraine may consider a purely consultative referendum on any peace deal or settlement in line with its constitutional provisions, the risks and advantages of which should be carefully weighed in line with comparative experience.
The next Ukrainian election, whenever it may be held, will be critical for the nation's democratic trajectory. The movement of people and the aftermath of war will have massive logistical, institutional and legal implications for administering elections. Out-of-country and internally displaced people (IDPs) voting will demand special voting arrangements (SVAs) at an unprecedented scale, which in turn will have medium- and long-term implications for the financing and structuring of electoral processes. Protecting Ukraine's cyber and information environment around elections will require cooperation across multiple agencies and stakeholders. The international community's assistance to elections in Ukraine should seek to support requests from electoral authorities in a sustainable manner and with a long-term perspective.
The defence of human rights is critical for any democracy. The Ukrainian judiciary still requires significant reform in order to ensure access to justice, and international cooperation and institutional support will likely be required to credibly adjudicate war crimes and crimes against humanity. In terms of media and civil liberties, balancing the protection of freedom of expression and protection against harmful propaganda will be a key challenge for post-war Ukraine. Ukrainian civil society will also likely require significant assistance in order to return to its pre-war efficacy. Given the decimation of the Ukrainian economy by the war, protecting existing labour rights and ensuring Ukraine meets international standards will be key to returning economic life to the country. Vulnerable minority groups, most notably Roma and LGBT+ people, could be at risk of seeing recent human rights gains erased without concerted support and attention.
This GSoD In Focus highlights some of the critical issues that the post-war economic, social and political recovery in Ukraine should consider regarding the future of its democracy. The daunting task of addressing the consequences of the aggression, rebuilding physical infrastructure, and restoring basic services should place such issues at the core of the reconstruction effort.
The full report is available online here.