Back to country profile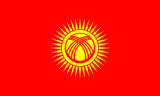 Kyrygzstan - September 2023
New powers subordinate courts to president
The Kyrgyz parliament passed a law on 28 September which will allow the president to overrule Constitutional Court decisions that are against the "moral values and social conscience of the people," essentially giving President Sadry Japarov power over the judicial branch. Unusually, the law was introduced without prior discussion and quickly passed through multiple readings without significant parliamentary debate. Supporters argued the speed was necessary in to respond to a June Constitutional Court decision allowing Kyrgyz citizens over the age of 16 to adopt matronymics and instead defend what they claim are traditional Kyrgyz values.
Sources: Eurasianet, Radio Free Europe/Radio Liberty, International IDEA
Primary categories and factors
Representation (-1)

Rule of Law (-1)

Critical investigative website blocked
Kyrgyzstan's Culture Ministry has blocked access to the investigative journalism website, Kloop in the country starting 13 September in response to the site's refusal to remove an article on allegations of the abuse of a jailed opposition politician. The site has also come under attack from senior politicians for its investigative reporting and a generally critical stance; a case filed by the General Prosecutor seeking its closure on grounds of promoting "sexual deviancy" and encouraging suicide is pending. Kloop is being blocked without a court order under authority granted to the Culture Ministry in August 2021, and the pressure on Kloop follows similar criticism and a two-month block of Radio Azattyk, the Kyrgyz service of RFE/RL, earlier this year.
Sources: Eurasianet, The Diplomat, openDemocracy
Primary categories and factors
Rights (-1)