Back to country profile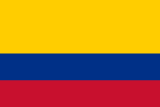 Colombia - January 2023
Vice-President Marquez is targeted in an assassination attempt
Vice-President Francia Marquez announced that her security detail had detected an explosive device near her family home. Security officers confirmed that due to the circumstances in which such a device had been found, it could be concluded that Marquez had been the target of an assassination attempt. Francia Marquez, the first woman of African descent to hold the vice-presidency, had previously been the target of threats, harassment and a prior assassination attempt, due to her work as an environmental activist.
Sources: El Pais, British Broadcasting Corporation, El Tiempo
Representation

Rule of Law

Inquiry ordered into sexual harassment and exploitation in Congress
A complaint against Mauricio Lizcano, former senator and current high-ranking official of the office of the presidency, as well as complaints against other former and incumbent members of Congress have triggered an investigation into sexual harassment and violence in Colombia's capitol. Since January, reports in local publications have revealed allegations of a pervasive culture of sexual harassment. President Gustavo Petro appointed Senator Maria Jose Pizarro, who heads the legislature's legal commission on gender equality, to head an investigation into these allegations. On 23 January, both chambers of Congress, along with the legal commission on gender equality, presented a protocol to address gender-based violence, which will serve as the administrative mechanism within Congress to present complaints of harassment and exploitation.
Sources: Infobae, Senado de la Republica de Colombia, El Pais
Representation

Rights