Back to country profile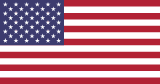 United States of America - August 2023
Trump faces federal indictment and charges in Georgia for electoral interference
In a historic first, former President Donald Trump was indicted on 1st August on federal charges related to efforts to overturn the 2020 elections. This is the third criminal indictment he faces.
Trump was indicted a fourth time on 14 August, facing charges in Georgia, along with 18 other co-defendants, for several crimes related to the attempts to influence the outcome of the 2020 election results in that state. Under the state's Racketeer Influenced and Corrupt Organizations Act, several individuals have been charged in connection with a scheme to replace Georgia's presidential electors with an unauthorized slate, as well as attempts to influence the results.
The former president has criticized the charges he faces as political in nature.
Note: This report was originally published in August as a Breaking Update.
Sources: Cable News Network, Department of Justice
Representation

Rule of Law