Back to country profile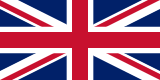 United Kingdom - April 2023
Dominic Raab resigns over bullying investigation
Dominic Raab resigned from his posts as Deputy Prime Minister and Justice Secretary following an investigation into several formal complaints about his behaviour towards staff while in public office. The inquiry, commissioned by Prime Minister Rishi Sunak and undertaken by lawyer Adam Tolley, found that Raab had engaged in conduct experienced as "undermining" or "humiliating". In 2021, the High Court found that bullying is not consistent with the Ministerial Code. Raab is a key figure in the Conservative Party's right wing, and a close ally of the Prime Minister. Raab is the second cabinet member to resign over bullying claims in under six months, following Gavin Williamson's resignation in November 2022. In his resignation letter, Raab stated that the inquiry would have a "chilling effect" on government officials. For its part, the opposition has said the case is part of a history of Conservative MPs dodging the rules.
Sources: CNN, British Broadcasting Corporation (1), British Broadcasting Corporation (2), Twitter, Prime Minister's Office
Rule of Law

Parliament approves Public Order Act in crackdown on protests
The Parliament passed the Public Order Act, which criminalises certain disruption techniques used by protesters and environmental activist groups. The measures extend to techniques such as locking-on (in which protestors attach themselves to others, objects or buildings) or interfering with construction or maintenance of transport projects, carrying maximum offenses of up to six months' imprisonment each. Other offenses carry weightier maximum penalties. The Act also expands stop-and-search powers to enable police to seize items made for use in protest related offences, which Amnesty International has said is likely to increase racial discrimination by discouraging people from overpoliced communities from exercising their right to peaceful protest. In addition, the law enables the British Transport and the Ministry of Defence police services to place conditions on public assemblies (previously only the territorial forces had the mandate to manage public assemblies).
Sources: UK Public General Acts, Home Office, Amnesty International
Rights