Back to country profile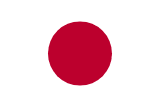 Japan - May 2023
Pressure grows to end same-sex marriage ban
The Nagoya District Court ruled on 30 May that not allowing same-sex marriage was unconstitutional, marking a significant step forward for LGBTQIA+ rights in Japan. This is the first time a court has ruled that Japan's denial of same-sex marriage violates multiple articles of the constitution. However, the court rejected the plaintiffs' demand for compensation. The latest ruling follows previous verdicts by the Sapporo, Osaka, and Tokyo district courts over recent years, which delivered conflicting opinions on the constitutionality of the ban. LGBTQIA+ rights groups remain hopeful that the series of court cases will help push the debate over whether Japan will act on same-sex marriage legalization in the future.
Sources: The Japan Times, The Guardian, Nikkei Asia
Primary categories and factors
Rights (+1)

Japan's criminal justice system criticized by rights groups
Human Rights Watch released a report on 25 May documenting how Japan's criminal justice system routinely violates suspects' rights to due process and a fair trial. The report was compiled over three years and highlights abusive treatment of suspects during pretrial detention, including the denial of bail, coercion of confessions, lack of access to lawyers and prolonged detentions. Rights groups have assessed reforms in recent years to amend the criminal procedure code insufficient. The report consequently includes recommendations to Japanese authorities for reforms to be taken.
Sources: Human Rights Watch (1), Human Rights Watch (2), Asia Sentinel
Primary categories and factors
Rights (0)