Back to country profile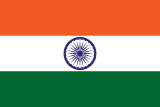 India - April 2023
Supreme Court hears petitions seeking to legalize same-sex marriage
India's Supreme Court (SC) began holding landmark hearings for granting legal recognition to same-sex marriages on 18 April. The case follows several petitions filed under a collective lawsuit seeking to expand marriage rights to LGBTQIA+ persons. Specifically, the court is examining arguments made for a neutral reading of the Special Marriage Act of 1954, which allows for marriages between people of different castes and religions. The Indian government has expressed opposition to same-sex marriages, further indicating that the issue should be debated in Parliament, not the courts. The SC has also contemplated whether to restrain itself from issuing a decision and leaving it to the legislature, with the Chief Justice of India indicating that "the canvas covered by the petitioners demanding marriage rights for same-sex couples does fall in the domain of Parliament." Rights activists, however, point out that most legal rights secured by the LGBTQIA+ community in recent years have come through SC intervention (i.e., the decriminalization of gay sex in 2018). It is not yet clear when the SC will issue a ruling, and questions remain as to how other laws such as those governing adoption, divorce and inheritance would be further modified.
Sources: The Times of India, BBC News, The Indian Express
Primary categories and factors
Rights (0)

Former member of parliament fatally shot
Former lawmaker and convict, Atiq Ahmed was fatally shot alongside his brother on 18 April while under police custody in an incident captured on live television. Three perpetrators were arrested on the scene. The case has sparked controversy, as two state ministers afterwards described the killings as equivalent to "divine justice." Several human rights advocates and political parties have raised concerns about increasing extrajudicial violence, noting that the incident typifies "a breakdown of rule of law" in Uttar Pradesh (UP). West Bengal Chief Minister Mamata Banerjee expressed shock at the "brazen anarchy in UP," stating further that it "is shameful that perpetrators are now taking the law into their own hands, unfazed by the police and media presence." As of 29 April, the Supreme Court is looking into the case, as well as into the case of Atiq Ahmed's son, Asad, who was killed in an encounter with police in February.
Sources: The Hindu, Times of India (1), Times of India (2), The New York Times
Primary categories and factors
Rule of Law (-1)