Back to country profile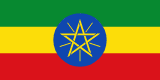 Ethiopia - July 2023
UN experts condemn Ethiopia's mass deportation of 'hundreds' of Eritreans
On 13 July several UN Special Procedures (independent experts) issued a statement condemning and calling for an end to what it described as 'Ethiopia's summary expulsion of hundreds of Eritreans at the end of June [2023]'. On 24 June, the Ethiopian Human Rights Commission had said it was monitoring the forcible return of an estimated 200 Eritreans and, according to local media, several earlier reports indicated that in Addis Ababa, Ethiopian authorities were rounding up and forcibly returning 'tens of Eritreans.' Collective expulsions are prohibited under international law, which requires that an individual and objective risk assessment is made of the deportee's exposure to human rights violations upon their return. The UN experts have previously documented patterns of such violations perpetrated against Eritreans forcibly returned to the country, including torture and arbitrary detention. The fate and whereabouts of the June deportees was not known to the experts.
Sources: United Nations, Ethiopian Human Rights Commission, Addis Standard
Primary categories and factors
Rights (-1)



Rule of Law (0)

Ethiopia restores access to social media
In July, Ethiopia lifted a five-month social media blackout that it had imposed in early February, when a disagreement within the Ethiopian Orthodox Church threatened to trigger country-wide protests. While 30 million Ethiopians are estimated to have evaded the ban using Virtual Private Network (VPN) software, it still had a significant impact on social media and internet usage, as indicated by its economic cost, which some calculate to be as high as $US 140 million. Civil Society Organisations have stated that by restricting digital communication, the blackout has undermined the ability of journalists and activists to monitor and report human rights abuses. Internet shutdowns have become commonplace in Ethiopia, with 24 recorded between 2016 and April 2023, including a two-year long, complete shutdown of the internet in the Tigray region during the 2022-22 war there.
Sources: British Broadcasting Corporation, Africa News, Voice of America, Access Now
Primary categories and factors
Rights (0)



Participation (0)