Back to country profile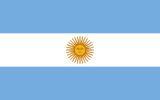 Argentina - December 2022
Vice-President sentenced to six years in prison for corruption and banned from public office
Argentina's Vice-President Cristina Fernández de Kirchner was sentenced to six years in prison and a lifetime ban from holding public office on 6 December after a federal court found her guilty of corruption. She is the first serving vice-president ever to be convicted for corruption, accused of fraud and illicit administration of public contracts during her presidency from 2007 to 2015. Fernandez is expected to appeal and will avoid jail due to her immunity as a lawmaker. The historic case has highlighted the deep political division in the country and intensifying tensions between the government and Supreme Court.
Fernandez has denied all charges and labelled them as politically motivated. President Alberto Fernández delivered a national broadcast in her support and announced the justice ministry would request that public prosecutors investigate federal judges, alleging their participation in a bribery scheme along with political rivals conspiring against Vice-President Fernández.
Sources: El Pais, Reuters, Al Jazeera, Clarin, The New York Times, La Nacion
Rule of Law


Government threatens to remove Supreme Court justices from case on city funding
Argentina's Supreme Court ruled on 21 December to restore a percentage of disputed federal tax funding to the opposition-led city of Buenos Aires after President Alberto Fernández cut this funding in 2020. President Fernandez's centre-left Frente de Todos (FdT) coalition government argued that the ruling was arbitrary and unfair to other provinces. He argued the Supreme Court decision was politically motivated and pledged not to comply. This was supported by several politicians, including the governor of Buenos Aires, stating it was impossible to comply since the budget for the coming year was already approved without taking those funds into account. An institutional crisis appeared to be developing until President Fernandez reverted his stance and said he would honour the ruling, albeit "flawed" and damaging for the state's finances. Fernandez reiterated the national government is continuing to seek a judicial review of the ruling and the removal of the justices involved.
Sources: El Pais, Presidencia de la Nación Argentina, Gobierno de Buenos Aires, Al Jazeera, Buenos Aires Times
Rule of Law